Coronavirus (COVID-19)
If you are worried about Coronavirus COVID-19 you can check your symptoms on NHS 111. If you need to speak to a doctor over video about any other symptoms you can book an appointment below.
Skin Conditions: An Overview
Everything you need to know about skin conditions, including their diagnosis, treatment and more.
CQC regulated
Push Doctor is regulated by the Care Quality Commission (CQC), the independent regulator of health and social care in England.
They are the foremost authority in our industry, assessing health providers' ability to provide people with safe, effective, compassionate and high-quality care – be they offline or online doctors.
Push Doctor is registered with the CQC under the name 'Push Dr Limited', with the registration number 1-5345986073.
Our most recent inspection took place in May 2019, concluding that the service we provide is safe, effective, caring, responsive and well-led – gaining a 'Good' rating overall. You can read the report in full on our CQC profile.
Secure data
Push Doctor uses the latest technologies to ensure utmost security. We utilise several layers of firewall security and encrypt all personal data to ensure it's safe.
All users are required to go through a two-step verification process to create and restore an account. Online access to an account is protected with a password that a user creates and PD apps support touch ID technology.
When using the platform, all personal data is transmitted through the internet using secure socket Layers (SSL) technology. SSL technology causes a browser to encrypt entered information before transmitting it to our secure server. SSL technology, an industry standard, is designed to prevent a third party from capturing and viewing Personal Data.
Authorised medicines seller
Push Doctor is registered with the Medicines & Healthcare products Regulatory Agency (MHRA), and fully approved to sell medicines from our website.
We have been approved sellers since our inception, with the company number of C46132. As authorised MHRA sellers, we are approved to sell the following as and when we need to do so:
Prescription only medicines
General sales list medicines
Pharmacy medicines
We regularly review the medications that we prescribe on our service, making sure to meet best practice and only ever provide outstanding care. With this, and our CQC rating, you know you are in safe hands.
GMC-registered GPs
All of our doctors are NHS-trained and registered with the General Medical Council (GMC), ensuring that you are only ever receiving the best possible care and advice.
We encourage you to familiarise yourself with our online doctors, check their GMC profiles for yourself – every doctor on our platform has one, which you can easily search the GMC's database for.
In the majority of cases, we even give a direct link to our doctors' LinkedIn pages so you can see where they have worked in the past and where they were educated.
You can also see who our medical support and data protection teams are as well.
We welcome scrutiny, and encourage you to get in touch if you have any questions, concerns or comments about the people that power Push Doctor.
What are skin conditions?
Skin conditions or skin disorders are any problems affecting the health or appearance of the skin – be it irritation, inflammation, itching, redness or swelling. There is tremendous variation in the symptoms and severity of skin conditions between people – they can be temporary or permanent, painless or painful, for instance.
Skin conditions can result from allergens, viruses, fungi, bacteria, parasites, or even genetics. Allergic skin conditions are triggered by allergens - common examples being certain foods, soaps, materials or animal furs. Other conditions, such as psoriasis or atopic eczema, may be made worse by certain items, but we do not yet know why they develop in the first place.
What are the common signs?
Any change in the colour, texture of appearance of the skin is, more often than not, a sign of a skin condition. Common examples include:
Itching
Flaking
Blistering
Redness
Swelling
Growths
If any of these symptoms appear, without explanation, and persist for more than a few days, speak to a doctor.
Which are contagious?
All of the following conditions are contagious, the only difference between them is that some happen to be more common in adults than children, and vice versa:
Where possible, click to learn more about contagious skin conditions.
How common are skin conditions?
According to the British Skin Foundation, 60% of British people currently suffer, or have suffered, from skin conditions at some point in their lifetime. They add that 70% of British people have visible skin conditions or scars that affect their confidence.
The Primary Care Dermatology Society go further still, citing one study revealing skin conditions to be the second most common ailment in adults, and another suggesting that 54% of people reported a skin problem in the 12 months preceding the study.
One final study referenced by the Primary Care Dermatology Society predicts that although over half of the population may have a skin condition, only 22.5% of those conditions would be considered worthy of medical care.
Your skin condition questions, answered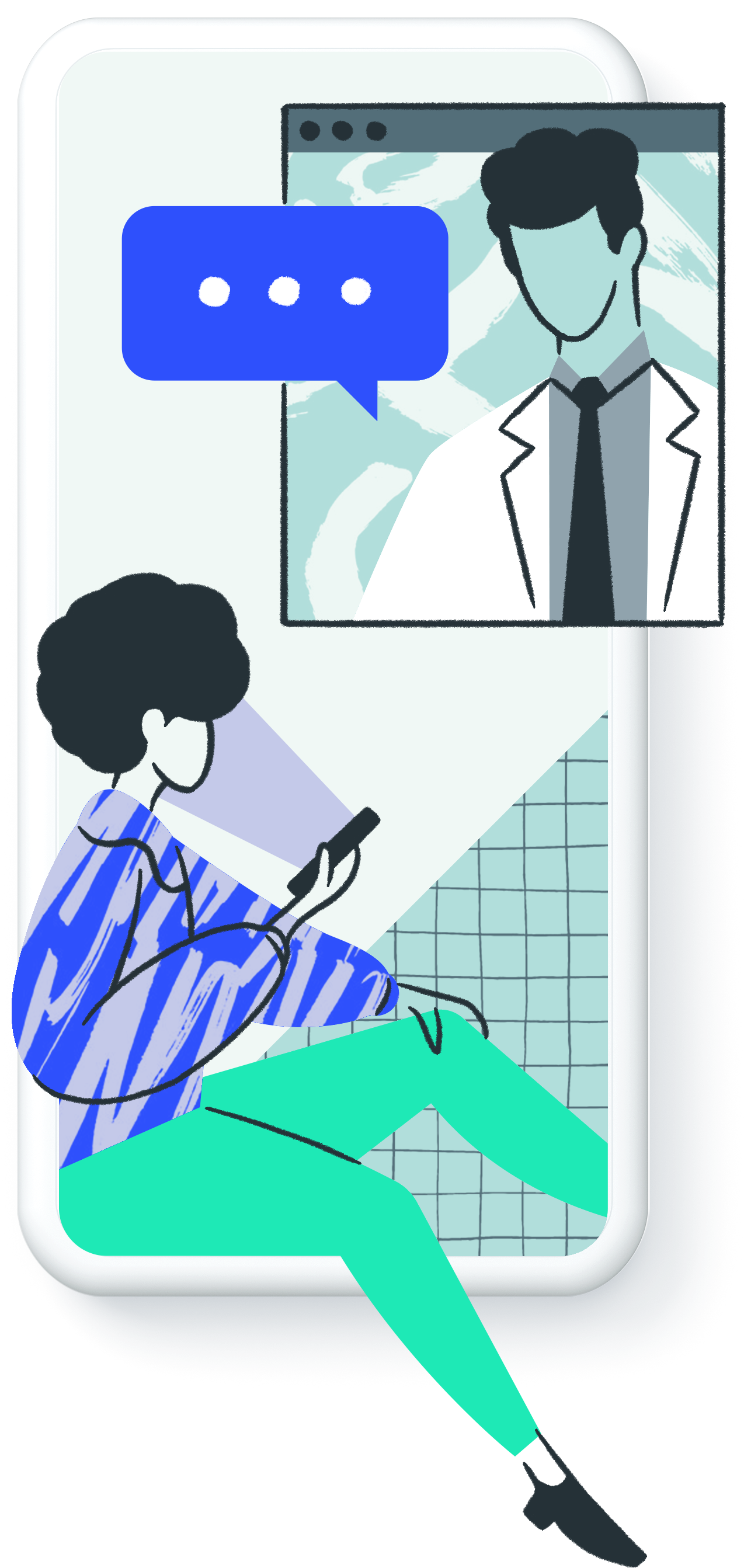 How are skin conditions diagnosed?
Quite simply, by looking at the skin. In the majority of cases, doctors can identify a skin condition either in-person, or over a video consultation, by looking at the affected areas.
More in-depth skin examinations might involve the use of a handheld lens or dermatoscope, or in more advanced cases, procedures like biopsies, cultures or skin scraping, as well as patch or prick testing.
How are skin conditions treated?
Skin conditions are commonly treated with the following:
Medicated creams and ointments
Antihistamines
Antibiotics
Vitamin or steroid injections
Prescription medications
Laser therapy
Skin imperfections, however, or temporary skin conditions are treated with:
Medicated makeup
Over-the-counter skincare products
Stronger hygiene regimes
Dietary changes
Unfortunately not all skin conditions respond to treatment, some simply clear without any intervention in the fullness of time. In some cases even once a skin condition has been treated, or is no longer evident, they can return if triggered by stress, illness or other factors.
How can I prevent skin conditions developing?
Though it isn't possible to prevent skin conditions that result from genetics or complications from illness, there are steps you can take to prevent some noninfectious skin conditions:
Gently cleansing your skin daily
Regularly using moisturiser
Staying hydrated
Eating a healthy diet
Wearing sunscreen
Sleeping at least seven hours a night
Avoiding contact with allergens and irritants