Digestive Problems: An Overview
Everything you need to know, whether you're having difficulty going to the toilet, going too frequently, or experiencing nausea and vomiting.
CQC regulated
Push Doctor is regulated by the Care Quality Commission (CQC), the independent regulator of health and social care in England.
They are the foremost authority in our industry, assessing health providers' ability to provide people with safe, effective, compassionate and high-quality care – be they offline or online doctors.
Push Doctor is registered with the CQC under the name 'Push Dr Limited', with the registration number 1-5345986073.
Our most recent inspection took place in May 2019, concluding that the service we provide is safe, effective, caring, responsive and well-led – gaining a 'Good' rating overall. You can read the report in full on our CQC profile.
Secure data
Push Doctor uses the latest technologies to ensure utmost security. We utilise several layers of firewall security and encrypt all personal data to ensure it's safe.
All users are required to go through a two-step verification process to create and restore an account. Online access to an account is protected with a password that a user creates and PD apps support touch ID technology.
When using the platform, all personal data is transmitted through the internet using secure socket Layers (SSL) technology. SSL technology causes a browser to encrypt entered information before transmitting it to our secure server. SSL technology, an industry standard, is designed to prevent a third party from capturing and viewing Personal Data.
Authorised medicines seller
Push Doctor is registered with the Medicines & Healthcare products Regulatory Agency (MHRA), and fully approved to sell medicines from our website.
We have been approved sellers since our inception, with the company number of C46132. As authorised MHRA sellers, we are approved to sell the following as and when we need to do so:
Prescription only medicines
General sales list medicines
Pharmacy medicines
We regularly review the medications that we prescribe on our service, making sure to meet best practice and only ever provide outstanding care. With this, and our CQC rating, you know you are in safe hands.
GMC-registered GPs
All of our doctors are NHS-trained and registered with the General Medical Council (GMC), ensuring that you are only ever receiving the best possible care and advice.
We encourage you to familiarise yourself with our online doctors, check their GMC profiles for yourself – every doctor on our platform has one, which you can easily search the GMC's database for.
In the majority of cases, we even give a direct link to our doctors' LinkedIn pages so you can see where they have worked in the past and where they were educated.
You can also see who our medical support and data protection teams are as well.
We welcome scrutiny, and encourage you to get in touch if you have any questions, concerns or comments about the people that power Push Doctor.
What are digestive problems?
Digestive problems are any symptoms or conditions that disrupt or outright prevent the body from normal digestion – that is, absorbing essential nutrients and removing waste from the body.
Ranging from food intolerances to irritable bowel syndrome (IBS), heartburn to vomiting and diarrhoea, 'digestive problems' is a broad term for a whole host of different health complaints.
How common are digestive problems?
According to gut, liver, intestinal and bowel research charity, Guts UK (formerly known as Core), 43% of the UK population have experienced digestive problems at some point in their lifetimes, though only 59% of those people have ever visited a doctor to discuss them.
The same report revealed the most frequently experienced digestive symptoms to be:
Abdominal pain (experienced in 63% of cases)
Diarrhoea (experienced in 55% of cases)
Bloating (experienced in 53% of cases)
Flatulence (experienced in 44% of cases)
Constipation (experienced in 44% of cases)
Leading research agency, Mintel, report digestive problems to be even more prevalent still – affecting as many as 86% of British adults in the past year.
When should I see a doctor with digestive problems?
Though digestive problems usually settle down of their own accord, they don't always – and when this is the case, digestive problems can be an indicator of a bigger problem. If you have tried an over-the-counter solution for two weeks with no improvement, we recommend speaking to a doctor.
Ignore the above recommendation and see a doctor immediately if you are experiencing any of the following symptoms:
Blood in the stool
Vomiting blood
Sudden weight loss
Difficulty swallowing
Abdominal swelling
Yellowing of the skin or eyes
Dramatic changes in how often you go to the toilet
Worsening heartburn, stomach pain or indigestion
Your digestive problem questions, answered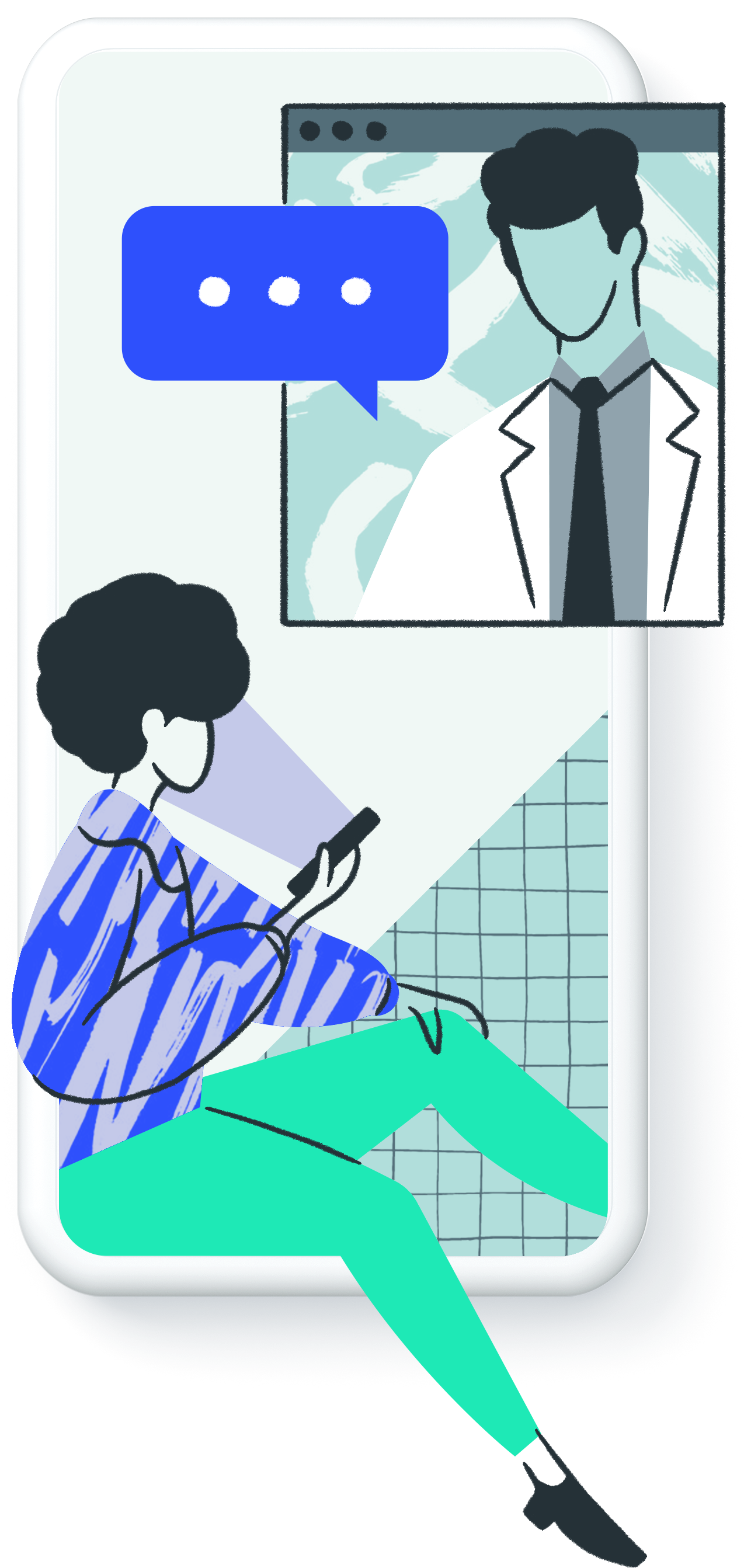 How are digestive problems diagnosed?
Beyond descriptions of your symptoms, the doctor may potentially ask you to complete a diary of when bowel movements occur, and what form they take. This is the first line of diagnosis, understanding how your digestive problems are playing out throughout the week. From here, the doctor's approach will be one of physical examination, gently pressing down on various parts of the abdomen to check for tenderness and swelling.
In the majority of cases, the above is enough, but MRI scans, ultrasounds, x-rays, colonoscopies and endoscopies can be used in more complicated cases to check the condition of key organs and tissues involved in digestion. Blood, urine or stool samples may also be asked for to look for evidence of infection – be it bacterial, viral or parasitic.
How are digestive problems treated?
Recommended treatment depends entirely on the digestive problem you have. That said, there are a few steps you can take that should help alleviate some of the most common digestive problems:
Cut down on fatty or spicy foods, fizzy drinks, caffeine and alcohol
Drink more water
Make sure you have plenty of fibre in your diet
Eat and drink slowly, never rush
Quit smoking
Exercise regularly
Avoid lying down 2-3 hours after eating
Wear looser clothing
How manageable are digestive problems?
Digestive problems can be overcome with over-the-counter treatment and minor lifestyle changes. Even long term digestive problems are usually manageable with medication. As with any medical condition, speak to your doctor if you have any concerns at any point – whether you are developing symptoms for the first time, or your existing symptoms are getting worse.