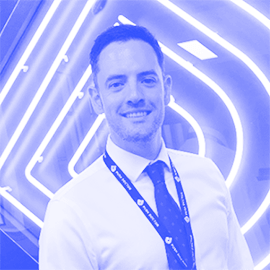 Medically reviewed by:
Dr Dan Bunstone - Medical Officer
Updated: Aug 18, 2021
Next review: Aug 18, 2022
Caring for your stoma
Caring for your stoma can be a challenge, particularly if you've recently had a colostomy or ileostomy operation.
If you're worried about pain or discomfort around your stoma, or you simply want advice on how to look after it, our doctors can help. We offer a discreet service that will allow you to get your questions answered at the push of a button by an experienced, UK-based GP.
Our doctors can offer support on a range of stoma-related issues, including:
Skin irritation around your stoma
If the skin around your stoma becomes irritated, inflamed or painful, our doctors can recommend a cream or lotion to soothe your discomfort.
Widening or narrowing of the stoma
If you notice any changes in your stoma, tell a doctor straight away to see if you need to take any action.
Cleaning your stoma
Keeping your stoma clean is important, particularly if you have chosen irrigation rather than a bag or pouch. Our doctors can answer any questions you may have.
Advice about diet
If you're worried that some foods are causing problems with your digestion and affecting your stoma, get dietary advice from a doctor.
Advice about physical activity
Many colostomy and ileostomy patients worry that their stoma will affect their ability to perform physical activities. Ask a doctor about whether precautions will be necessary for activities such as work, sport, sex and pregnancy.
Advice about colostomy/ileostomy equipment
Whether you're having trouble changing your bag or simply need to know about where you can access more equipment, get a quick answer from one of our GPs.
Whatever problems you're experiencing with your stoma, our doctors will help you deal with them sensitively and efficiently. Book an appointment and get seen by a GP at a time and place to suit you.