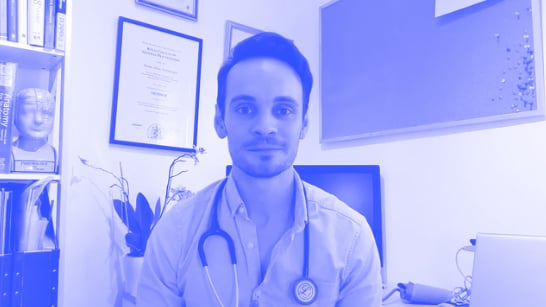 Medically reviewed by:
Dr Tom Micklewright - Medical Officer
Updated: Aug 18, 2021
Next review: Aug 18, 2022
Grief is the response you have when you lose someone or something close to you. This could be the death of a loved one, the breakdown of a relationship, losing a job or for another reason entirely.
Losing someone or something is tough and it will undoubtedly cause an emotional reaction, which can be different for everyone - but for some, feelings of grief can be particularly intense.
In some cases, feelings of grief can seem unbearable and can often lead to knock-on feelings of depression or anxiety.
Grieving for someone or something you've lost is a natural process and there's no quick fix for getting over it. Likewise, everyone will experience grief differently, therefore symptoms can vary widely.
Grief can often be accompanied by symptoms such as:
intense sadness
crying
shock
feeling numb
guilt
denial
exhaustion and tiredness
feeling sick
loss of appetite or an increase of appetite
anxiety, including panic attacks
difficulty concentrating
feeling ill with headaches, chest pains, muscle aches
It's important to give yourself the time and space you need to get to grips with your feelings and come to terms with your loss. The length of time it takes will depend on you, some people take longer than others.
While it's usual to feel overwhelmed by grief in the aftermath of a loss, if you don't think you're getting any better, or if you are struggling, arrange an appointment with one of our GPs today and they can help you with your next steps.
The loss of anything that's important to you can trigger grief. There's no right or wrong response to traumatic events in your life.
Events that can cause grief include:
the death of a relative or close friend
the loss of a pet
the end of a marriage or long-term relationship
the breakdown of a friendship
losing your job
losing your home
being diagnosed with a life-changing or terminal illness
Grieving properly takes time, but there are a number of ways to help the process along.
If you're struggling with feelings of grief, one of the best things you can do is talk about your feelings, be it with a friend, family member, or a GP.
Give yourself time to grieve
Remember, you're allowed to feel sad about the situation, don't rush the grieving process.
You should steer clear of trying to numb the pain or 'self-medicating' with alcohol or drugs as this will only make you feel worse in the long run.
Sitting at home all day will not usually help how you feel, so keep up your routine if you can.
Being under intense emotional strain can make you very tired, so it's important to ensure you're getting enough sleep.
Maintaining a healthy diet will enable you to cope better with your emotions and prevent comfort eating. Likewise, exercise is known you help boost your mood, so it's important to get regular exercise.
Ask for help if you need it
Our GPs can provide advice about support services, refer you to a counsellor or psychologist, if needed.
This will depend on you - it's normal to struggle at first, and the time it takes to come to terms with losing someone or something can vary from person to person. However, signs that you may benefit from speaking to someone include if:
you feel depressed, anxious, worthless or suicidal
you have extreme feelings of guilt
you're not eating properly or looking after yourself
you're not looking after your family properly
the grief is affecting parts of your life, like your day-to-day activities or job
you feel like you can't cope with your feelings, or they aren't easing
you can't sleep because of the grief
A doctor can talk though your symptoms with you and get a good understanding of how you're feeling. With Push Doctor, you can see a GP online from the comfort of your own home. Everything will be done at your pace, at a time and place that suits you.