Eye Conditions & Vision Problems: An Overview
Everything you need to know about eye conditions and vision problems, including their causes, common symptoms and treatment paths.
CQC regulated
Push Doctor is regulated by the Care Quality Commission (CQC), the independent regulator of health and social care in England.
They are the foremost authority in our industry, assessing health providers' ability to provide people with safe, effective, compassionate and high-quality care – be they offline or online doctors.
Push Doctor is registered with the CQC under the name 'Push Dr Limited', with the registration number 1-5345986073.
Our most recent inspection took place in May 2019, concluding that the service we provide is safe, effective, caring, responsive and well-led – gaining a 'Good' rating overall. You can read the report in full on our CQC profile.
Secure data
Push Doctor uses the latest technologies to ensure utmost security. We utilise several layers of firewall security and encrypt all personal data to ensure it's safe.
All users are required to go through a two-step verification process to create and restore an account. Online access to an account is protected with a password that a user creates and PD apps support touch ID technology.
When using the platform, all personal data is transmitted through the internet using secure socket Layers (SSL) technology. SSL technology causes a browser to encrypt entered information before transmitting it to our secure server. SSL technology, an industry standard, is designed to prevent a third party from capturing and viewing Personal Data.
Authorised medicines seller
Push Doctor is registered with the Medicines & Healthcare products Regulatory Agency (MHRA), and fully approved to sell medicines from our website.
We have been approved sellers since our inception, with the company number of C46132. As authorised MHRA sellers, we are approved to sell the following as and when we need to do so:
Prescription only medicines
General sales list medicines
Pharmacy medicines
We regularly review the medications that we prescribe on our service, making sure to meet best practice and only ever provide outstanding care. With this, and our CQC rating, you know you are in safe hands.
GMC-registered GPs
All of our doctors are NHS-trained and registered with the General Medical Council (GMC), ensuring that you are only ever receiving the best possible care and advice.
We encourage you to familiarise yourself with our online doctors, check their GMC profiles for yourself – every doctor on our platform has one, which you can easily search the GMC's database for.
In the majority of cases, we even give a direct link to our doctors' LinkedIn pages so you can see where they have worked in the past and where they were educated.
You can also see who our medical support and data protection teams are as well.
We welcome scrutiny, and encourage you to get in touch if you have any questions, concerns or comments about the people that power Push Doctor.
What are eye and vision problems?
Eye conditions and vision problems are generally related to the state of your eye health. Many eye diseases have no easily identifiable symptoms, and many eye conditions are completely painless.
The prevailing symptom that sufferers of eye problems report is either loss of or lessened vision – this is the point at which the majority of patients speak to a doctor or optician.
Who is at risk of developing eye conditions?
Some are more at risk of developing eye conditions than others. The following place you at more risk of developing problems with your vision:
Being older than 60
Being from a family with a history of eye disease
Having a learning disability
Members of African-Caribbean or South Asian communities – diabetes is common in both communities, and glaucoma is particularly common in the former
Children, though not at greater risk than adults, may struggle or be unable to communicate eye and vision problems as and when they occur. The NHS point out a few warning signs to watch out for that indicate that your child may not be able to see properly:
Sitting particularly close to the TV or computer
Holding objects very close to their face to read or examine
Blinking a lot
Rubbing their eyes a lot
Either eye turning inwards or outwards
How concerned should you be about vision problems?
It's natural to be concerned about eye problems, but almost everyone experiences them at some point in their lives. With regular eye tests, you can identify eye conditions that might be developing before they affect your vision.
As a minimum, the NHS recommends having an eye test every two years – though your optician may recommend more frequent appointments depending on your prescription and the condition of your eyes.
How common are eye and vision problems?
80% of global visual impairment is, in the WHO's words, "considered avoidable" – and the leading causes of visual impairment are vision that an individual chooses not to correct with glasses or contact lenses, and cataracts, which can be addressed with surgery.
What forms of eye and vision problem are there?
Some of the most common eye conditions found in the UK today.
Enter a condition or symptom to filter the conditions below.
There are no results for your search. Check your spelling or use fewer words or characters.
Your eye condition questions, answered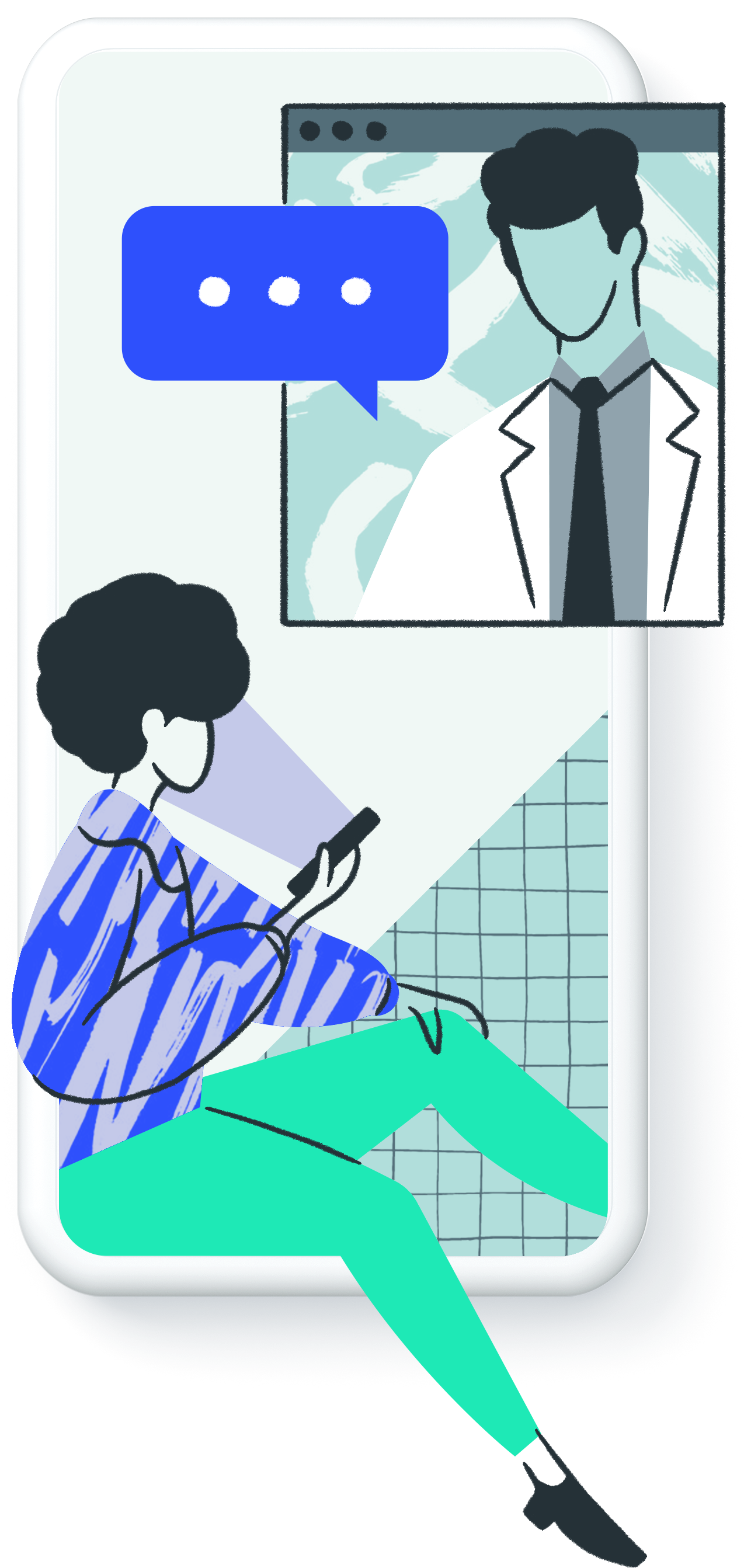 How are eye conditions diagnosed?
See a doctor immediately if you experience any symptoms relating to your eyes – that goes for every notable symptom from visual disturbances to itching eyelids.
Once you have booked an appointment with a doctor, they are likely to perform a series of tests to determine the root cause of your symptoms – typically an eye test or examination, followed by a blood test in some cases. MRI or CT scans may be used for more complicated cases, but the majority of symptoms are explained with the former methods.
How are eye conditions treated?
Once the underlying cause of an eye condition is determined, treatment is usually straightforward. In some cases, eye conditions will go away naturally, but in others, medication, glasses, contact lenses or even dietary changes might be recommended. For more severe cases, surgery might be needed to repair or replace damaged nerves and tissue.
What is the outlook for people with eye conditions?
By regularly attending eye tests, you dramatically reduce the risk of eye conditions developing to the point of causing lasting damage to your eyes, or your vision. The majority of eye conditions are treatable either with glasses, contact lenses, medication or surgery – and 80% of visual impairments are the result of uncorrected vision, and nothing more.