Working with the CQC
Push doctor rated "good" on the latest report.
Latest inspection: 13 May 2019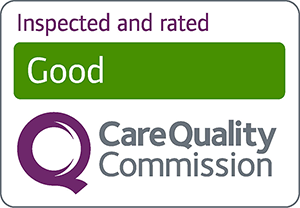 What is the CQC?
The Care Quality Commission (CQC) is the independent regulator of health and social care in England.
They are the foremost authority in our industry, assessing health providers' ability to provide the people with safe, effective, compassionate and high quality care.

Whether a health company sits on the private or public side of the fence, the CQC will have assessed them – and that is just as true for individual NHS trusts as it is for companies like Push Doctor.
Registration required
Care providers can only become care providers once they have registered with the CQC. Until that point, they cannot and should not operate.
High standards from care providers
The CQC monitor health and social care providers continuously. They work tirelessly to make sure that their standards are upheld consistently even between major inspections.
Rating system
Care providers are rated based on five simple criteria – safety, effectiveness, caring, responsiveness and leadership. These vital metrics allow leading providers to excel, while others flounder.
Patient protection
The CQC has the power to protect you from harm, ultimately. The CQC hold care providers accountable for failures in the provision of healthcare, no matter the scale.
Overall rating "Good"
Push Doctor CQC report
Take a look at our latest inspection.