Insect Bites & Stings: An Overview
Everything you need to know about insect bites and stings, including how to identify an insect bite and what to do if you've been bitten.
CQC regulated
Push Doctor is regulated by the Care Quality Commission (CQC), the independent regulator of health and social care in England.
They are the foremost authority in our industry, assessing health providers' ability to provide people with safe, effective, compassionate and high-quality care – be they offline or online doctors.
Push Doctor is registered with the CQC under the name 'Push Dr Limited', with the registration number 1-5345986073.
Our most recent inspection took place in May 2019, concluding that the service we provide is safe, effective, caring, responsive and well-led – gaining a 'Good' rating overall. You can read the report in full on our CQC profile.
Secure data
Push Doctor uses the latest technologies to ensure utmost security. We utilise several layers of firewall security and encrypt all personal data to ensure it's safe.
All users are required to go through a two-step verification process to create and restore an account. Online access to an account is protected with a password that a user creates and PD apps support touch ID technology.
When using the platform, all personal data is transmitted through the internet using secure socket Layers (SSL) technology. SSL technology causes a browser to encrypt entered information before transmitting it to our secure server. SSL technology, an industry standard, is designed to prevent a third party from capturing and viewing Personal Data.
Authorised medicines seller
Push Doctor is registered with the Medicines & Healthcare products Regulatory Agency (MHRA), and fully approved to sell medicines from our website.
We have been approved sellers since our inception, with the company number of C46132. As authorised MHRA sellers, we are approved to sell the following as and when we need to do so:
Prescription only medicines
General sales list medicines
Pharmacy medicines
We regularly review the medications that we prescribe on our service, making sure to meet best practice and only ever provide outstanding care. With this, and our CQC rating, you know you are in safe hands.
GMC-registered GPs
All of our doctors are NHS-trained and registered with the General Medical Council (GMC), ensuring that you are only ever receiving the best possible care and advice.
We encourage you to familiarise yourself with our online doctors, check their GMC profiles for yourself – every doctor on our platform has one, which you can easily search the GMC's database for.
In the majority of cases, we even give a direct link to our doctors' LinkedIn pages so you can see where they have worked in the past and where they were educated.
You can also see who our medical support and data protection teams are as well.
We welcome scrutiny, and encourage you to get in touch if you have any questions, concerns or comments about the people that power Push Doctor.
Which insects typically bite?
Some insects bite more readily than others, though only usually when disturbed or provoked. The majority of insect bites are ultimately harmless, but nonetheless uncomfortable or irritating in their early stages.
Common causes of insect bites and stings in the UK include:
Mosquitoes
Wasps
Bees
Hornets
Bedbugs
Fleas
Horse or black flies
Head or public lice
How will I know if I've been bitten?
If you have been stung or bitten by an insect, you may experience any combination of the following symptoms:
Itchy lump or rash on the sting or bite site
Swollen or fluid-filled blister
Bruising
These symptoms are generally gone after a few days, but if they aren't, or if you experience any of the symptoms below, you should speak to a doctor as soon as possible:
Wheezing
Difficulty swallowing
Dizziness
Weakness
Joint pain
Sickness
A temperature of 38-40ºC or more
If any of the symptoms described to the left are present, it may be evidence of a deeper problem or issue, like an allergic reaction to your insect bite or sting.
If you have difficulty breathing as a result of an insect bite or sting, call an ambulance.
What should I do if I've been bitten?
If you have been bitten or stung by an insect:
Remove the sting or tick at the point where it meets the skin
Wash the affected area with soap and water
Apply a cold compress for 10 minutes
Raise the affected area if possible
Avoid scratching your bite or sting
Avoid home remedies like vinegar or bicarbonate of soda
Pain, swelling and itching can persist for a few days, in spite of the above care and preparation. Speak to a pharmacist for appropriate painkillers, creams and antihistamines to make the wait more bearable.
How can I avoid insect bites?
The simplest ways to avoid being bitten or stung are to:
Wearing clothing that doesn't leave bare skin exposed (e.g. socks, long trousers, long-sleeved shirts)
Wearing gloves when gardening
Avoiding going outside without appropriate footwear
Using insect repellant wherever possible
Not panicking and batting away wasps, hornets or bees when they approach you
Avoiding approaching insect hives or nests
Avoiding wearing perfumes and floral or dark clothing
If you suffer from severe allergic reactions, be sure to carry an emergency kit with you – and make sure whoever you are travelling with knows how to use it if you have an allergic reaction to an insect bite or sting.
What types of insect bite are there?
Some of the most common insect bites and stings found in the UK today.
Enter a condition or symptom to filter the conditions below.
There are no results for your search. Check your spelling or use fewer words or characters.
Your insect bite and sting questions, answered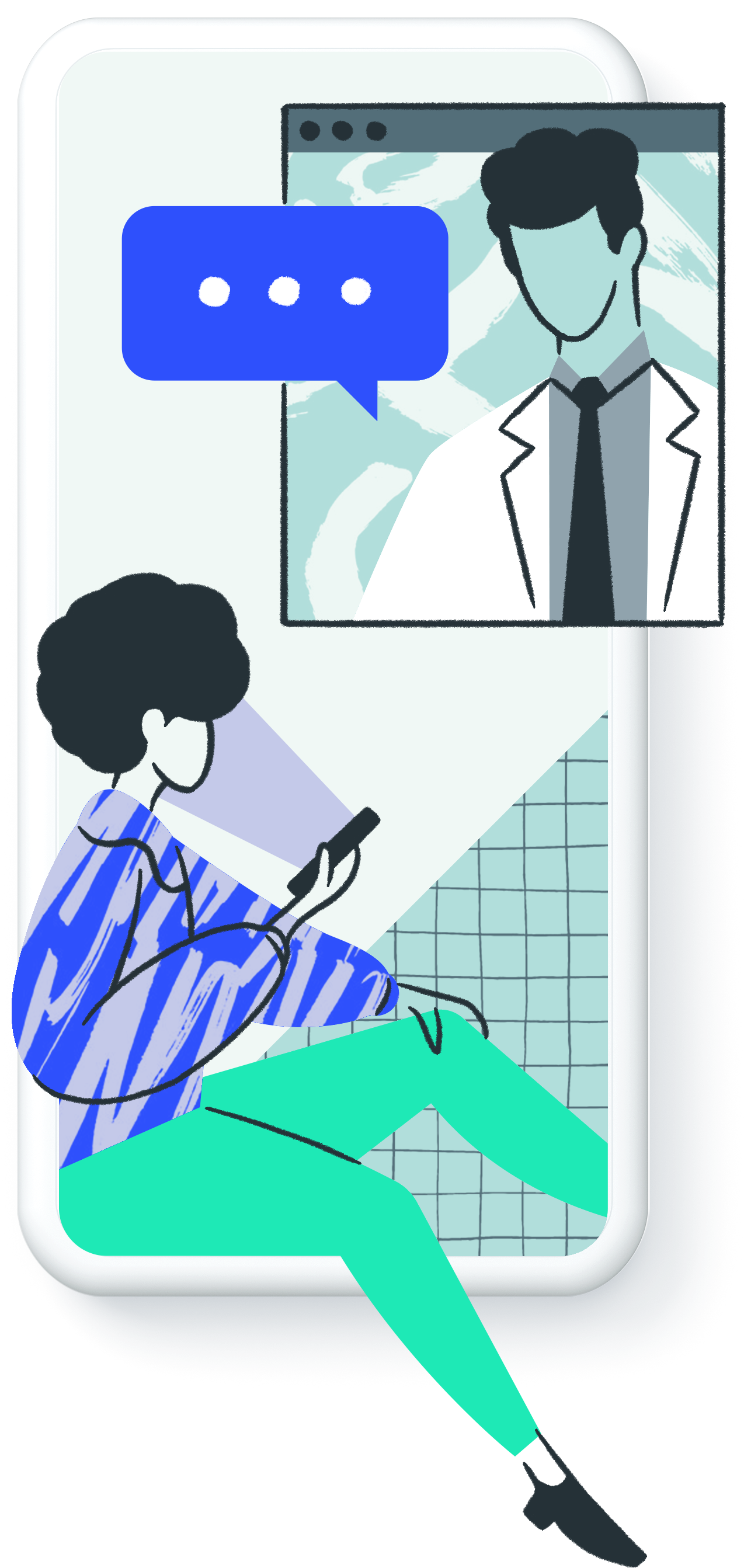 How are insect bites and stings diagnosed?
People are generally aware of when they have been bitten or stung, identifying the offending insect moments after the attack. If you are unable to identify the insect that stung or bit you, take a picture with your phone if you can – that will make it much easier to identify the likely level of severity in the bite or sting if you decide to see a doctor with your symptoms further down the line.
How are insect bites and stings treated?
Using the steps above, the majority of insect bites and stings can be treated at home – with the aid of over-the-counter creams, sprays, antihistamines or painkillers if deemed necessary by the individual.
If any of the more severe symptoms described above (difficulty swallowing, weakness, dizziness etc.) develop, see a doctor. If you have difficulty breathing following an insect bite or sting, call an ambulance.
What is the outlook for people with insect bites and stings?
To directly quote the NHS, "most insect bites and stings are not serious and will get better within a few hours or days". So with this in mind, the general outlook for people with insect bites and stings is positive. That said, if you experience any of the complications described above (under "How will I know if I've been bitten?"), speak to a doctor as soon as possible. If difficulty breathing is experienced as a result of an insect bite or sting, call an ambulance rather than speaking to a doctor.