Push Doctor
for NHS
5.8 million NHS patients have 'free' access to our service
7 days per week appointments
Check if your GP surgery has partnered with Push Doctor
How does it work?
1
Find your surgery
Start by searching for your GP surgery, this will check which service you are eligible for.
2
Book an appointment
Create your account and see a GP, Physiotherapist or Pharmacist the very same day, at a time and place to suit you.
3
See a clinician online
Speak to a NHS-trained doctor by video, with the ability to send text and images too.
Why see a clinician online?
Join thousands of patients receiving medical advice, prescriptions, referral letters and sick notes through Push Doctor. Our online GPs, Physiotherapists and Pharmacists can treat almost anything that they can in a traditional face-to-face environment – minus the waiting, or travelling
Clinicians on demand
Talk to a GP, Physiotherapist or Pharmacist whenever you want in the UK. All you need is a smartphone, tablet or laptop.
Meet the doctors
Prescriptions
Sent to your local pharmacy after your appointment, exactly as you're used to, with standard prices.
Learn more
Referrals and sick notes
The clinician will determine what the next steps will be in getting you the care you need.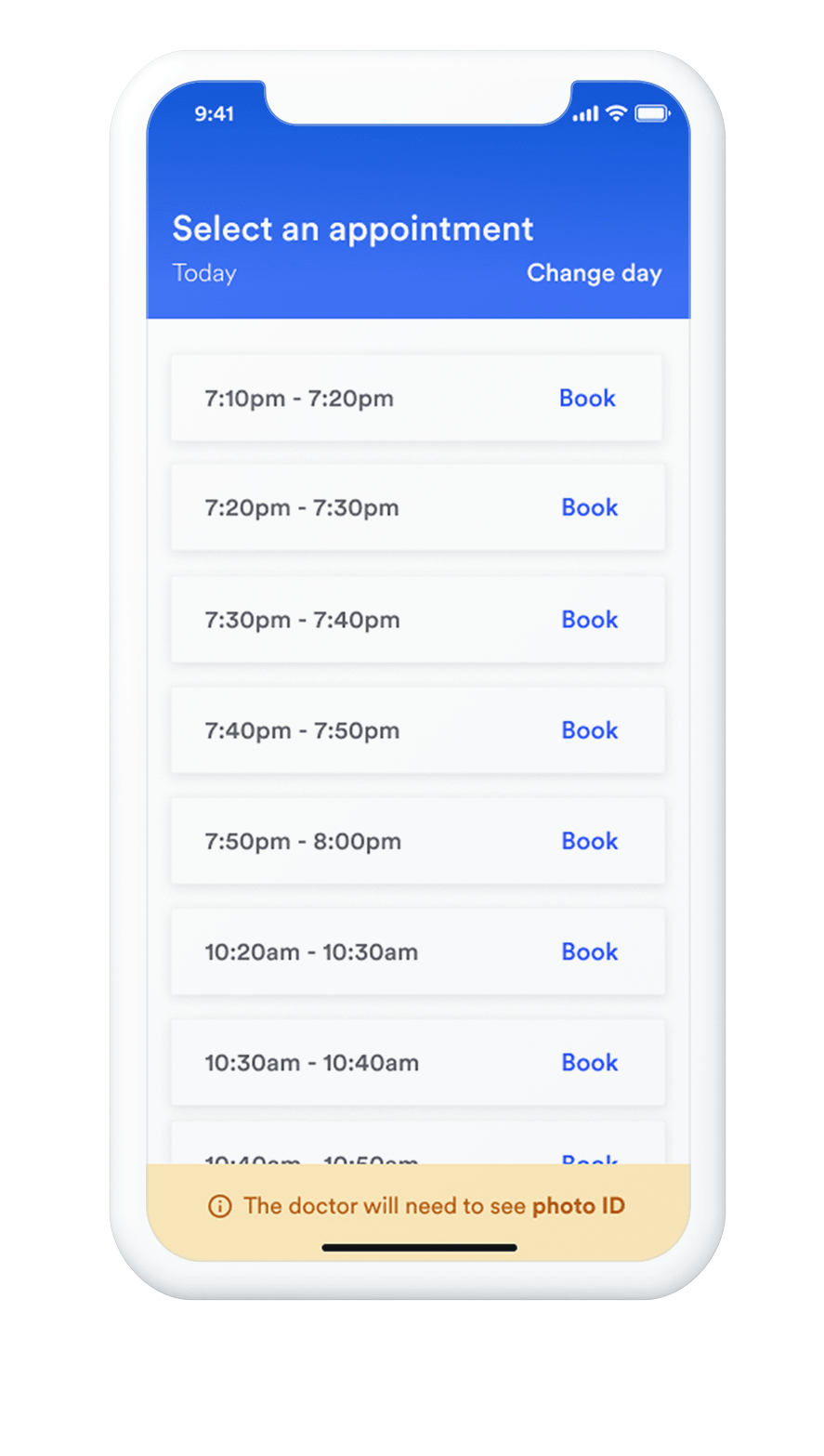 CQC regulated
Working closely with the Care Quality Commission to maintain a leading standard of care.
Learn more
Shared health records
By agreeing to share your records, notes made in your consultation will be available to your local surgery.
Patient choice
Working in close partnership to offer patients more choice in how and when they can see a clinician.
Can we treat you?
We can treat many of the same conditions that traditional surgeries can, but if you want to be completely sure, let us put your mind at rest.
Learn more about
what we can treat
We're here to help!
What happens in the online video consultation?
How do I book my appointment?
How do I get a prescription?
What does sharing medical records with my GP do?
Do I need to de-register from my GP to use Push Doctor?
Who are the doctors?
What if I need to see a doctor in person?
Am I eligible for free video consultations?
Coronavirus (COVID-19)
If you are worried about Coronavirus COVID-19 you can check your symptoms on NHS 111. If you need to speak to a doctor over video about any other symptoms you can book an appointment below.