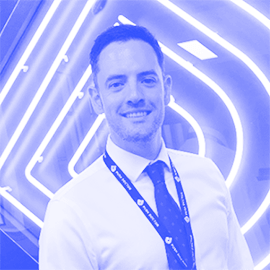 Medically reviewed by:
Dr Dan Bunstone - Medical Officer
Updated: Aug 18, 2021
Next review: Aug 18, 2022
As narcolepsy isn't a very well understood sleep disorder, pregnant women might be concerned about how their needs will be met.
And remember, pregnancy can often make you feel more tired than usual.
Whilst pregnancy doesn't cause narcolepsy, you may be worried about:
How your symptoms will affect you during pregnancy and labour.
Falling over due to cataplexy.
Whether your narcolepsy symptoms will affect your ability to care for the baby, including breastfeeding.
Whether it's safe to continue taking any narcolepsy medication during pregnancy.
The best way to deal with your concerns is to plan ahead as much as possible. Our online doctors will help you take that first step. They can provide advice on how to manage your symptoms during pregnancy and refer you to a sleep specialist who will help you ensure you're ready for any situation.
Plan a sleep schedule
One of the ways to take control of your symptoms is to plan a consistent sleep schedule that fits around your day, whether you're at work or on maternity leave. This can involve:
Going to bed and getting up at the same time each day.
Planning one or two 30-minute naps throughout the day.
You can also plan for how you will manage your narcolepsy once the baby is born. Some new mothers with narcolepsy try to take a nap at the same time their baby is sleeping, but you should see a doctor if your daytime sleepiness becomes a problem.
Find out more about how to treat narcolepsy by managing your sleep.
If you're already taking medication for your narcolepsy, you might be wondering if it's safe to continue doing so while you're pregnant or breastfeeding.
Our doctors can advise you about whether your medication would pose any health risk to your baby. It may be that the medicine itself could potentially harm your developing baby, or that the side effects become worse during your pregnancy.
If needed, our doctors can refer you to a sleep specialist for reassessment. You might be given alternative medication, or the specialist might suggest a different way to deal with your narcolepsy.
One of the biggest worries for pregnant women with narcolepsy is that when they go into labour, the staff on the maternity ward won't know enough about your sleep disorder to meet your needs.
Having your doctor or sleep specialist keep detailed notes about your requirements could help to put your mind at rest. You can take it with you to the hospital to make sure your obstetrician has all the facts they need to give you the best possible care.
Related articles