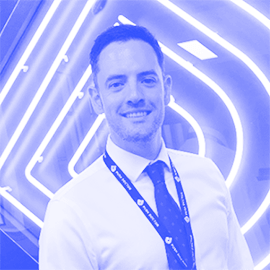 Medically reviewed by:
Dr Dan Bunstone - Medical Officer
Updated: Aug 18, 2021
Next review: Aug 18, 2022
Whether you're a first-time mum or you already have children, some stress is normal during pregnancy.
There are a lot of changes up ahead, your hormones are all over the place and you'll naturally be worried about having a healthy pregnancy, the birth, raising a child and so on.
So if you're feeling a little stressed, it probably nothing to worry about. However, if your stress levels are too high and it's affecting your day-to-day life, it's best to speak to someone about it. Our online doctors are here to provide help and support.
There are all sorts of reasons why you might be stressed during your pregnancy. These range from medical factors to outside influences, including (but not limited to):
Pregnancy-related illnesses, such as morning sickness or back pain
Hormonal changes, which can cause mood swings
Worries about the birth, particularly if you haven't experienced labour before, or had a traumatic labour in the past
Your job, especially the prospect of going on maternity leave and leaving your work in the hands of someone else
Unexpected life events, such as a sudden bereavement, relationship issues or financial worries
Pre-existing medical conditions, such as anxiety or depression
Problems that occurred during a previous pregnancy
Changes to your body, including the prospect of putting on weight
One of the most important things to do is to find out exactly what is contributing to your stress. Our doctors can help you with this during your consultation and suggest some day-to-day ways you can manage maternal stress.
Here are a few solutions that address the common causes of stress in pregnancy:
Have a strong support network. Your partner and family can take a lot of the pressure off. Having said that…
Make sure you get some time to yourself. Even if people mean well, a constant stream of visitors can be very tiring and will ultimately add to your stress.
Rest when you can. Don't feel like you have to do everything.
Avoid stressful situations wherever possible, particularly anything that will trigger morning sickness.
Try to avoid comfort eating. While each mum-to-be has their own cravings and you may find that foods you previously enjoyed become difficult to stomach, try to eat a healthy diet wherever possible.
Join a pregnancy exercise class. Most instructors are trained to tailor their classes to suit pregnant women. Many mums find yoga helps them stay calm.
Learn what to expect. If this is your first pregnancy, the fear of the unknown can add to your stress. Doing some background reading can reduce the chance of surprises and help you feel more in control.
Talk to your employer. If your work situation is making you uneasy, talk to your boss and make sure there's a clear handover plan in place for your maternity leave and your return to work.
If you're still finding it hard to cope with your stress levels, our doctors can refer you to a specialist who will help you stop your symptoms from dominating your pregnancy.
There are so many studies out there that it's difficult to know what to believe. Some suggest that stress can increase your chances of having a premature birth or a low birth weight, while others claim that stress increases the possibility of a miscarriage.
It's very important to take these studies with a pinch of salt. They're highly unlikely to be conclusive. Remember that stress is a natural part of life, so a normal level is not going to have any impact.
However, if you feel like your stress levels are very high or overwhelming, that's when you should see a doctor.
If you decide to try for a baby while you're taking medication to manage stress, it's worth discussing your treatment options with a GP.
Some medicines are perfectly safe to take during pregnancy, while others will need to be swapped for an alternative medication or treatment method.
If you become pregnant unexpectedly, you should see a doctor about any other medication you're taking as soon as possible to find out if it's safe. If it isn't, our doctors will find an alternative that will help you control your stress without posing a risk to your baby's health.
Articles on Stress