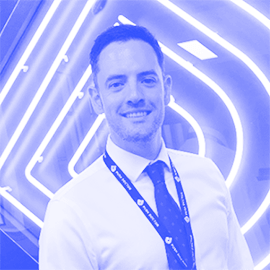 Medically reviewed by:
Dr Dan Bunstone - Medical Officer
Updated: Aug 18, 2021
Next review: Aug 18, 2022
Living with a phobia can be distressing and cause you anxiety and stress. This may be amplified if you are pregnant, due to hormonal changes and the extra stresses you're facing.
If your anxiety levels are high and your phobia is affecting your day-to-day life, it's best to consult a doctor about it. Our online GPs are here to provide the support and help you may need to deal with a phobia when pregnant.
Phobia symptoms are different for everyone and can vary in severity.
Some of the most common symptoms include:
Sweating
Shortness of breath

Tightness in your chest

Trembling or shaking
Hot or cold flushes
Feeling faint, lightheaded or dizzy
Racing heartbeat or palpitations
Numbness
Ringing in your ears
Sensation of choking
Feeling sick or being sick
Needing to go to the toilet
During pregnancy, it is important to take care of yourself and keep stress levels to a minimum. Living with a phobia during pregnancy can feel like an added pressure, so you should consult a doctor if you feel like you need help.
The first place to go to get treatment for a phobia is a GP. At Push Doctor, our caring GPs will listen to your symptoms and understand how your phobia is impacting your life. They can then suggest treatments that are available to you, refer you to a specialist if needed and answer any questions you may have.
Treatment for a phobia can include:
Self-help, including books, online programmes and support groups.
A talking therapy, such as Cognitive Behavioural Therapy (CBT) or counselling
Medication to help with the anxiety that your phobia causes
A combination of all or some of these
If medication is advised, your doctor will talk you through what is available to you while you are pregnant, as not all medications are suitable.
Find out more about how to treat phobias.
Mental Health Articles