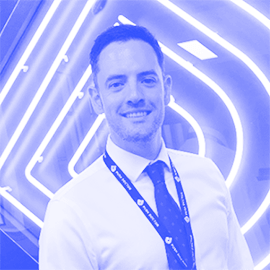 Medically reviewed by:
Dr Dan Bunstone -
Updated: Aug 18, 2021
Next review: Aug 18, 2022
Pregnancy can increase your risk of gastritis. If you are pregnant and are experiencing the symptoms of gastritis, it could possibly be due to all of the changes taking place in your body.
If you believe that you have symptoms that are indicative of gastritis, or if you are worried and concerned about the treatments available, then you can speak to one of our caring doctors.
Our GPs will listen to how the symptoms are affecting your day to day life and provide the support and treatment that you need.
As we briefly mentioned, if you are pregnant, you are more likely to develop non-chronic gastritis, even though the reasons why are not fully understood. You may experience:
Pain in your upper abdomen that comes and goes
Feeling sick or retching
Being sick
Indigestion
A full feeling in your upper tummy area after eating
Loss of appetite
Bloating
If it is mild, a simple change in diet may help your symptoms. Certain foods have a tendency to increase the risk of gastritis. To help prevent it, you should avoid hot and spicy, acidic, processed or packaged foods. As recommended, you should also avoid all alcohol and reduce your caffeine intake too.
There are some foods that can alleviate the symptoms of gastritis and you may want to adjust your diet to include them. These healthy diet changes include eating food that:
contain flavonoids, such as cranberries, cranberry juice, apples, garlic, celery, onions and tea
are rich in fibre, such as carrots, broccoli, oatmeal and beans
are not acidic, such as vegetables
are low in fat, such as turkey breast, chicken and fish.
A doctor can recommend safe treatments and medicines to bring your gastritis under control, if a change in diet does not help. You may also be recommended to make certain diet and lifestyle changes to help ease your symptoms.
Some medicines are not licensed for use in women who are pregnant. If you are already taking medication for gastritis and are either pregnant or trying to get pregnant, then you should speak to a doctor for further advice.
The doctor will be able to check if the current medication that you are taking is safe for you and your baby. They will be able to recommend an alternative medicine or treatment if needed.
Related Articles