January 15th is Blue Monday, the most depressing day of the year. Here, we've looked at ways to deal with depression on a day when people need it most.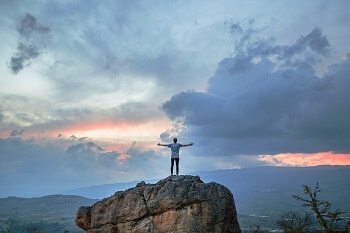 Invented by psychologist and self-styled "freelance happiness guru" Dr Cliff Arnall in 2005, it's supposedly based on a variety of factors, such as:
Getting back to normal after the festive season. All the partying is over and done with, and there's a long way to go until Easter.
People have less money after Christmas, meaning they can't afford to go out as much.
Christmas may have come and and gone, but the weather outside remains frightful.
Enough time has passed for people to have given up on their New Year's resolutions, allowing guilt and a sense of failure to set in.
The concept has been widely dismissed as 'pseudoscience' and even Dr Arnall has since distanced himself from the idea of a most depressing day of the year, describing it as "a self-fulfilling prophecy" in 2010.
You'd think that would have been an end to it, but no. Blue Monday has become a permanent fixture in the UK calendar and is indeed widely associated with depression.
Here, powered by our smart network of UK doctors, we'll look at some of the ways you can deal with depression on a day when people seem to need it most.
1) Enjoy some fresh air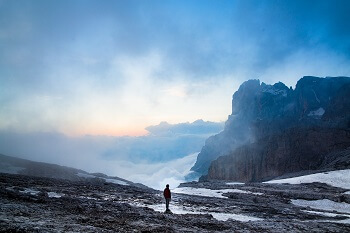 There are all sorts of reasons why getting out and about can help your mood. Unlike the Blue Monday equation, this stuff is supported by science.
Fresh air is great for your your physical health, your mood and your immune system. A 2009 study published in the Journal of Environmental Psychology concluded that there was "a consistent positive relation between being outdoors and subjective vitality".
If you're one of those lucky people that can appreciate the beauty of nature, a pleasant view is also likely to make you feel better. From stunning skylines to awe-inspiring sunsets, this 2014 study found a connection between an appreciation of nature and a more positive mood.
2) Follow your nose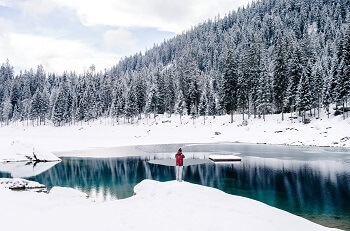 It turns out that your sense of smell can be a great way to improve your mood, particularly when you're outside enjoying the beauty of nature.
For example, a study at Kyoto University found that walking through a pine forest left people feeling calm and lowered depression.
Don't underestimate flowers either. This 2009 study suggested that the smell of roses can lower blood pressure and help you control your breathing, while a further study in 2010 showed that jasmine can make you more alert and focused.
Another commonly found plant is lavender, which has been shown to treat insomnia, one of the possible symptoms of depression.
3) Get some exercise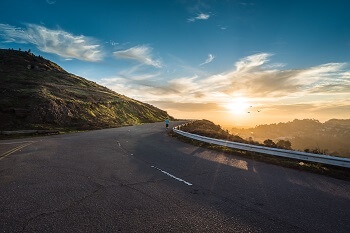 As you may know, exercise releases endorphins from the pituitary gland at the base of your brain. Endorphins are informally known as the 'feel-good' hormone. A short burst of endorphins will improve your mood and reduce anxiety.
It's thought that exercise lowers your risk of depression by 30%. Aside from the release of endorphins, a regular jog or brisk walk will also help you lose weight, which is one of the most popular New Year's resolutions.
Perceiving yourself as unattractive can make you feel unhappy, so if losing a few pounds is on your to-do list, going for a jog could help improve your mood a little.
Don't use the weather as an excuse, either. If it's grim outside, you can try one of these fat-burning High-Intensity Interval Training (HIIT) workouts - ideal for shifting all that festive turkey, chocolate and alcohol!
Feeling blue?
If you're feeling the full force of Blue Monday, our doctors are here to help you. Simply book an appointment and see an experienced GP in minutes, or choose a time that suits your schedule. They'll listen to you and suggest ways you can deal with your depression or low mood.