Support your team
with digital clinicians
Primary care is facing its most challenging moment in history. It doesn't have to be this way. Welcome to your new digital workforce.
Get support now
Explore digital workforce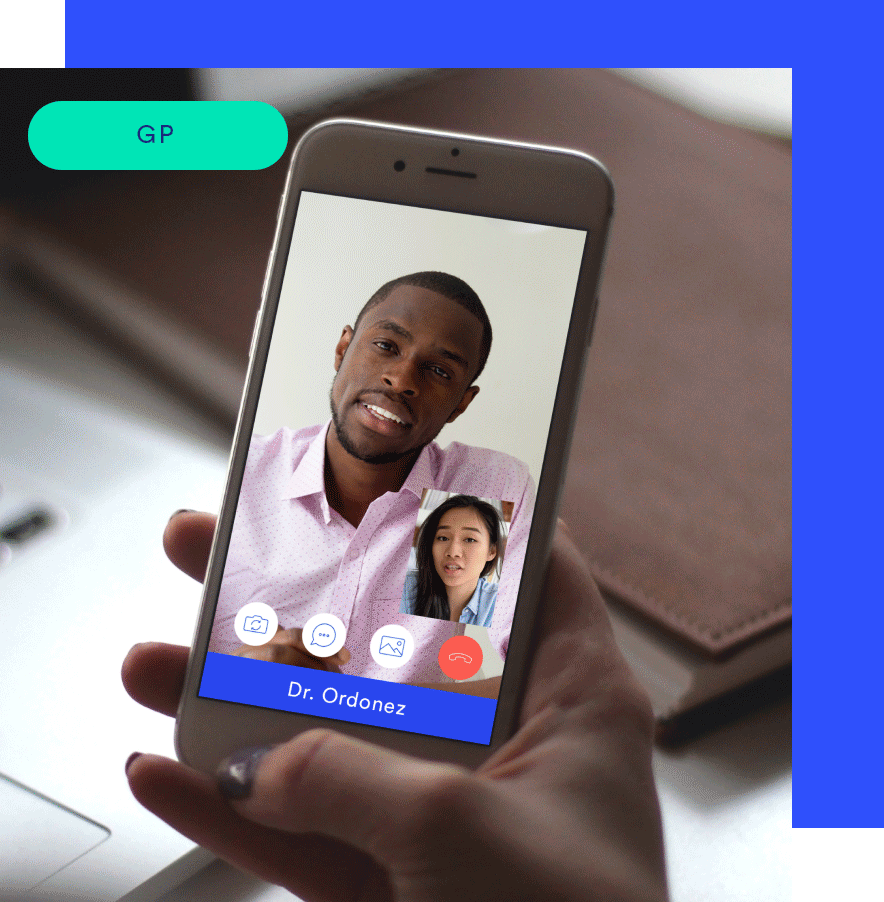 Can you imagine?
Imagine an option that relieves GP workload, tackles appointment backlog, and provides patients with greater flexibility, all without the hassle of recruitment.
Stop imagining; the power of your digital workforce awaits.
Our catalogue of digital clinicians can cater to a host of requirements, and can be onboard at your practice(s) in as little as one day.
What is a digital workforce?
Remote support
Our clinicians are ready to work in your practice(s) via video consultation on our app and website
Clinician types
Digital locum GPs, named ARRS roles and Minor Ailments Service all on hand to help you today
Free and flexible
Easy, free onboarding in as little as one day and various funding options to find what works for you
Why use Push Doctor's digital workforce?
Flexible supply
Our digital clinicians offer a fast, flexible answer to changes in demand. Whether it's OOH support, cover for staff illness, or workforce gaps, we're here.
Prevent burnout
Help prevent burnout by providing your staff with the structure to offload appointments and tasks that don't require face-to-face intervention.
Patient accessibility
Choice is power; keep patients happy and reduce barriers to healthcare with the option to see a clinician at a time and place that suits them.
"Push Doctor is efficient, flexible and convenient; a win-win for the practice and patients"
Dr Dan Bunstone
Clinical Director at Warrington PCN & Chief Medical Officer
Case study: Chapelford Medical Centre
Push Doctor impressed us from the word go with its ability to simplify complex scenarios, its innovation and its drive to ensure the service provided is constantly improving. - Gary Lenden, Clinicial Director, Sound PCN
A digital life support for our PCN team and patients. Efficient and effective service and easy to use for patients with same day appropriate clinical care and advice - Lorraine Stratulis, Network Manager, Warrington PCN
We felt an instantaneous relief across the team once we were up and running - GP Partner
Already trusted by over 250 practices





Want to know more about digital workforce solutions?
How do we get set up with the Digital Workforce?
In order to get you on-boarded as a Push Doctor partner, we'll need the following information; surgery name, address, ODS code and clinical system type (e.g EMIS/S1). We will also ask about configuration information, such as if you want to take a patient led or practice led approach, what your intended opening times and days are for video consultations, and a schedule of how much support you require - but we can be flexible!
How does it work for our patients?
Patients will see availability for digital appointments using the Push Doctor app and can book an appointment that suits them. You also have the option to book appointments on your patients' behalf. We'll confirm any bookings and remind the patient when their appointment is due to begin. We make sure the patient is connected and set up ready for their appointment and will give them live updates of their position in the queue before they are connected to a clinician.
Who are the clinicians our patients would see?
All of our UK GPs are trained in the NHS and registered with the General Medical Council (GMC), the organisation responsible for overseeing medical practitioners in the UK.
They're experienced in treating a wide range of conditions, and can help with almost everything a regular GP could in a physical surgery.
How do we invite patients for a digital consultation?
You can invite your patients to use the service and manage patient demand using our portal. Each member of your staff will be able to check availability and then send an sms invite to the patient. Through the portal you will also be able to view all bookings as well as monitor which appointments have been completed, cancelled or missed.
Want to know more about our digital workforce?
Fill out the form below and we will be in touch
If you'd like to become a clinician on our platform, please click here instead.