Funded Clinical
See a GP online,
7 days a week
Pharmacists
We offer fully qualified digital Clinical Pharmacists, funded through the Additional Roles Reimbursement Scheme to support your PCN.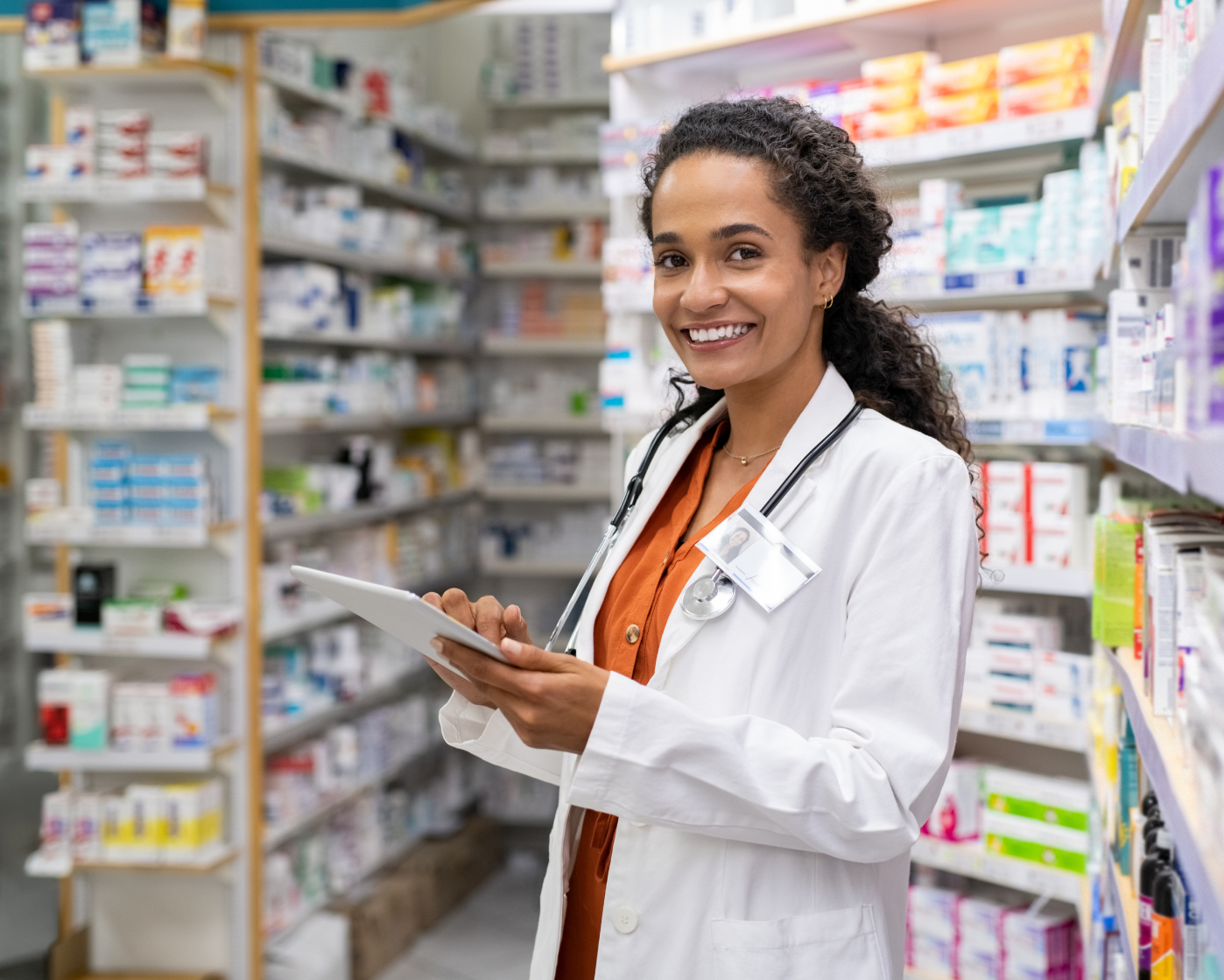 Benefits of using a digital Clinical Pharmacist service
Save GP time
By giving your patients the option of seeing a Clinical Pharmacist, you could free up over 20% of GP appointments, relieving demand on your workforce.
Unlock funding
1 in 4 PCNs are not accessing ARRS funding. Using Push Doctor to provide digital Clinical Pharmacists is completely cost-neutral to your surgery.
Remove recruitment burden
We provide a full managed service, with all recruitment, onboarding and governance of Clinical Pharmacists covered by Push Doctor.
Quick medication reviews
Patients requiring medication reviews can see a Clinical Pharmacist straight away, ensuring they do not have long wait times to see a GP unnecessarily.
Location agnostic
Your digital Clinical Pharmacist can provide a service to all surgeries across your PCN. There is no need to find a space within one surgery for them to practice.
Digital transformation
Digitally transform your PCN in line with the NHS long term plan, and bring the accessibility benefits of a digital-first service to your patients.
How does funding work?
Notify your CCG
Inform your CCG that you are using Push Doctor to provide digital Clinical Pharmacist services to unlock ARRS funding.
Begin onboarding process
We'll work with you for a quick and easy integration into your PCN, including recruitment, onboarding and governance.
Evidence use
Push Doctor will provide you with the evidence required to continue accessing the funding from your CCG every quarter.
Get in touch about ARRS-funded digital Clinical Pharmacists
Fill out the form below and we will be in touch!
If you'd like to become a clinician on our platform, please head here instead.