See a doctor online
Video appointments with NHS-trained GPs whenever you want, from wherever you are.
Get started
How does it work?
1
Create an account
Sign up for a Push Doctor account in minutes, either on our website or by downloading our app.
2
Book an appointment
See a doctor the same day, at a time and place to suit you – even if it's a weekend or bank holiday.
3
See a doctor online
Speak to a GMC-registered doctor by video or text chat, whichever is easiest for you.
Why use an online doctor?
Doctors on demand
Talk to a doctor whenever you want in the UK. All you need is a smartphone, tablet or laptop.
Prescriptions in minutes
With priority service, a prescription will arrive at your designated pharmacy an hour after your appointment is over.
Referrals and sick notes
Whatever treatment we think is best, we will do everything we can to start you on that path.
CQC regulated
Working closely with the Care Quality Commission to maintain a leading standard of care.
Records in sync online and offline
By agreeing to share your records, notes made by your online doctor will be available to your local GP.
Quality assured
An average TrustPilot rating of four stars from 2,257 customers.
Pricing options
Whether you are looking for year round care or a one-off appointment.
Membership
APPOINTMENT COST
£20
MONTHLY COST
£3
12 months minimum
WHAT'S INCLUDED
See a doctor online 7am-8pm
Unlimited time with a doctor
Reduced appointment cost
PRICING
Appointment cost

£20

Appointment length

Unlimited

Additional 10 min ext

Free

Prescription admin fee

Free

Fit notes

Free

Referral letters

Free

Access to members' area done
Pay as you go
APPOINTMENT COST
£30
MONTHLY COST
£0
WHAT'S INCLUDED
See a doctor online 7am-8pm
Unlimited time with a doctor
Reduced appointment cost
PRICING
Appointment cost

£30

Appointment length

10 mins

Additional 10 min ext

£15

Prescription admin fee

£8

Fit notes

£15

Referral letters

£15

Access to members' area close
Meet our doctors
Our doctors are GMC-registered and on the NHS Top Performer list. They are supported by medical and pharmacy officers and a data protection and information governance team.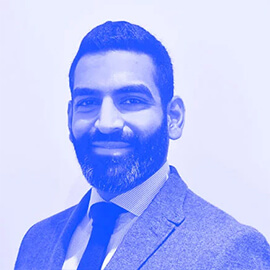 Dr Kavil Patel
GMC number: 7138776
Dr Patel is a practicing GP in London. He prides himself on providing patient-centered, efficient consultations through Push Doctor.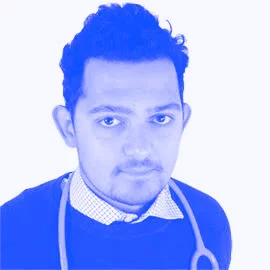 Dr Shamsul Kelman
GMC number: 7133619
Dr Kelman has been consulting for Push Doctor for over a year. He also consults in several practices around the North West.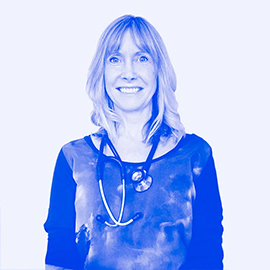 Dr Sarah Marshall
GMC number: 4192497
Known as 'Dr Sarah' or simply 'Sarah' to her patients, Dr Marshall has been operating as a GP within NHS and private surgeries for more than two decades.
Want to know more about our service?
How confidential and secure is the service?
Your consultation is completely private and confidential, just as it would be in your own surgery, with SSL technology encrypting and protecting all information transmitted through our platform.
What if I want to cancel my membership?
You can cancel your annual Membership at any time. However, the remainder of your subscription cost will still be collected, as per our terms and conditions.
What does sharing medical records with my GP do?
This account option determines whether or not our online doctors are able to share their notes with offline doctors to continue your care.
Who should share their medical records with their GP?
Everyone. It is compulsory for children under the age of 18, but optional for adults. We recommend enabling GP Share so that your care can progress with minimal delays or disruption.