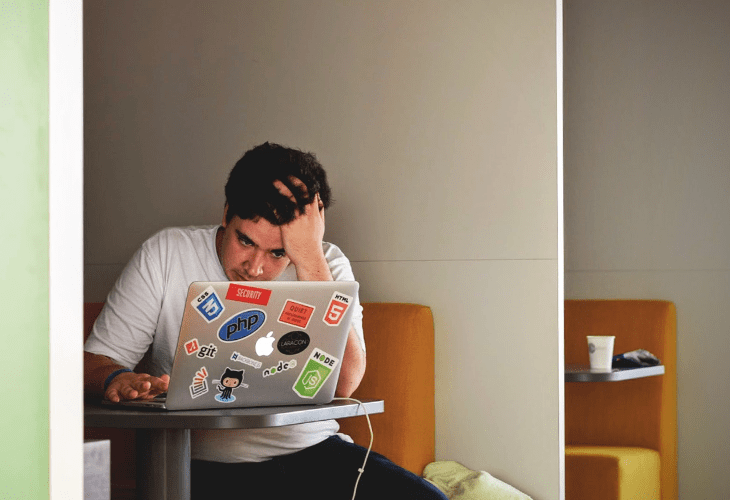 Employers are becoming more and more aware of mental health as an ongoing concern in the day-to-day working lives of their staff. Though things are improving in this regard, the continued need for initiatives like Mental Health Awareness Week shows we still have a long way to go.
Though the World Health Organisation (WHO) argue that work is beneficial to the mental health of employees, they hasten to add that "a negative working environment can lead to physical and mental health problems". Ultimately, the WHO conclude that workplaces that promote mental health and actively support people with mental disorders are in a better position to reduce absenteeism and increase productivity, making noticeable savings as a result.
Statistics
A WHO study from 2016 suggested that depression and anxiety disorders alone cost the global economy $1 trillion each year. This cost is quickly mitigated, however. Study findings suggest that every dollar invested in bolstering efforts in the treatment of depression and anxiety leads to an approximate return of $4 in improved health and overall ability to work.

Closer to home, a 2017 review commissioned by Lord Dennis Stevenson and Paul Farmer, and carried out by Deloitte suggested that poor mental health costs the UK economy between £74-99 billion each year – a finding that falls exactly in line with Professor Dame Sally C Davies' estimate four years prior. Going further still, Deloitte suggested that of this cost, £33-42 billion was applicable directly to employers.

But as alluded to earlier, if mental health concerns are costing employers as much as it seems, how much can they expect to return on investment in mental health to counteract these costs? According to the review, the average return on £1 of mental health investment was £4.20. That said, return on investment business can range from between £1.50 and £9 for every £1 invested in mental health.
Warning Signs
In most cases, before considering investment in mental health support, decision makers will need to see evidence of deteriorating mental health within the workforce. In order to do so, it pays to pinpoint some behaviours that team leaders can be on the lookout for. The Shaw Mind Foundation suggests the following to be warning signs for deteriorating mental health:
Unexpected and sudden changes in mood or quality of work
Decreases in productivity and/or efficiency
A complete inability to focus – perhaps manifesting itself as repetitive questioning
Anxious or fidgety behaviour
This is by no means an exhaustive list of possible visible behaviours, however. These behaviours could be indicators of different issues entirely, and as such, the Shaw Mind Foundation stress the need to "avoid assumptions and...have an honest conversation with the employee, respecting their privacy boundaries".
Making Changes
There are a number of positive and non-costly changes that companies can make to their working practices and office environment to greatly improve mental wellbeing, once again according to the Shaw Mind Foundation:
Limiting working hours and avoiding creating a "stay late" culture by not rewarding or glamorising the practice
Not requiring access or responses to emails outside of working hours
Regularly checking in with individuals choosing to work remotely
Setting realistic, attainable deadlines and spreading workloads across teams
Providing free access to support services, and training team members to appropriately respond to workplace stress
Promoting healthy eating and regular exercise, both during and outside of the office environment
Support Options
Supporting the mental wellbeing of your team can take a number of different forms – forming a whole spectrum of solutions, some more involved and impactful than others.
Offering access to meditation apps like Headspace, for instance, grants staff access to an award-winning app, the effectiveness of which is backed by numerous studies. The app offers hundreds of guided meditations on demand, introducing the uninitiated to mindfulness and supporting the development of meditation skills, even of those already familiar with the practice. In doing so, you help your team to develop a skill that will benefit them both inside and outside of work – but a skill that some employees may show no interest in developing whatsoever.
A more holistic wellness solution comes in the form of Push Doctor's corporate packages. By partnering with us, your employees will be able to arrange online consultations – for both mental and physical health concerns – at a moment's notice. They can speak to NHS-trained GPs at home, work or anywhere in between over video, text chat or a combination of the two. Their appointment costs and administration fees are included in the cost of your package, meaning that staff have nothing to lose by using the service and having their pressing health concerns put to rest by one of our online GPs.
Some solutions may represent a better fit for your working environment and culture than others, but no matter what, the message is clear – employers cannot afford to ignore mental health in the workplace, and should do everything in their power to improve the mental health prospects of their teams, or at the very least, offer ample support options for when their mental health takes a turn for the worst.