#PushTheHabit
31 days of stop-smoking help, tips and advice direct from our doctors.

Tweet a doctor
Throughout October we're supporting the NHS's Stoptober stop-smoking initiative with #PushTheHabit. Our doctors will be live on Twitter every day in October to answer your stop-smoking questions personally and provide guidance and support to help you kick the habit for good.
Just tweet your questions to @PushDoctor and include #PushTheHabit and receive a reply directly from one of our friendly UK Doctors!
And as part of #PushTheHabit we'll be bringing you a full 31 days of stop-smoking tips, motivation and facts to help you along the way.
It's a breath of fresh air.
To get you started
From things you can eat, to things you can do with your mind and body… Directly from Doctors, here's the ultimate Stoptober guide, with 107 Stop Smoking Tips.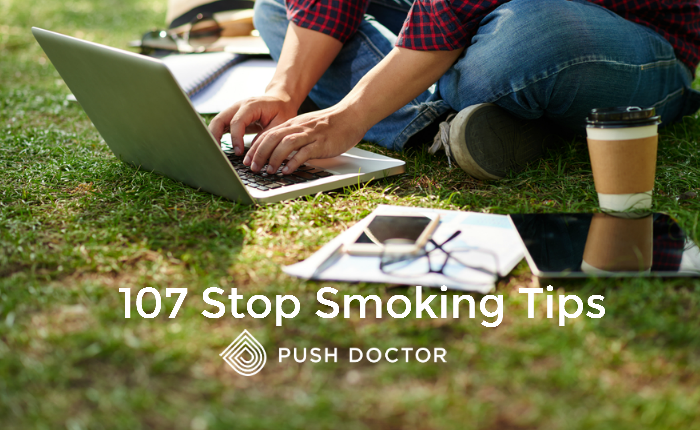 Most popular
See a doctor
Need an appointment? We're here from 8am until 8pm, 7 days a week.
Quit smoking with Push Doctor
1
Book an appointment
At a time that suits you, seeing a doctor in as little as six minutes.
2
Talk to a doctor
Using our app or website on a smartphone, laptop or tablet.
3
Get advice and more
Get medical advice and, if required, prescriptions, fit notes and referral letters.