Push Doctor
See a GP online,
7 days a week
private service
Speak to a doctor online anytime between 8am - 8pm, 7 days a week, for just £45 per appointment.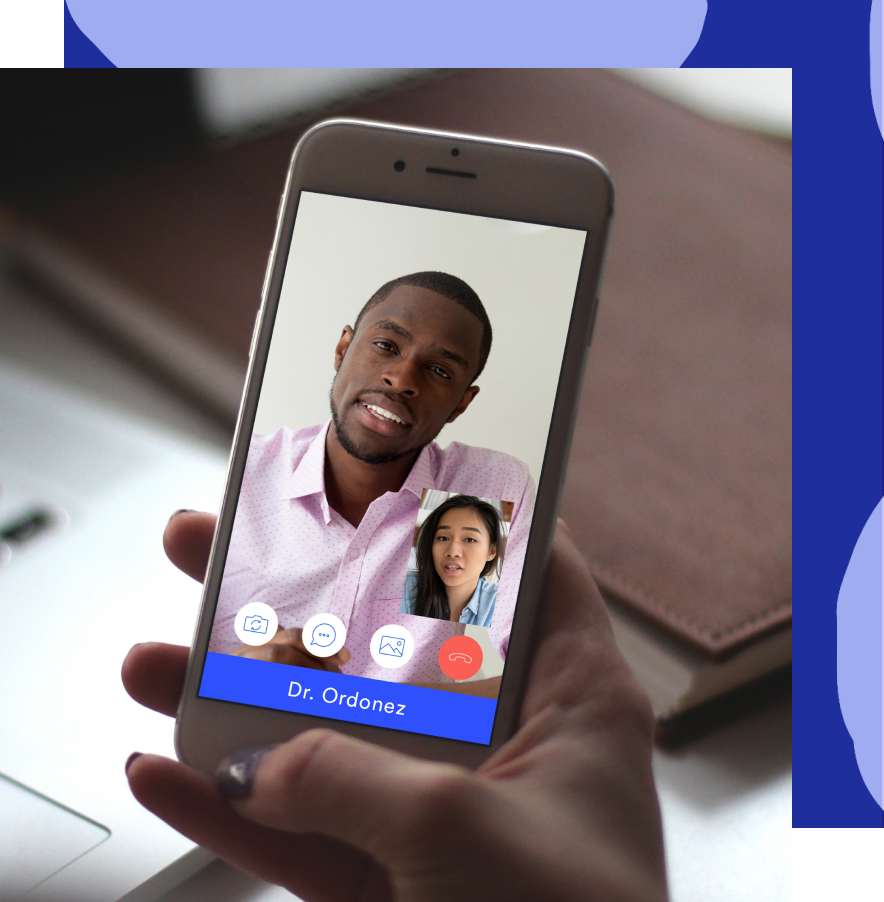 12 minutes
Average patient waiting time
4.8
Our average star rating
9/10
Would recommend this service
What the £45 price includes
Doctors on demand
Talk to a doctor anytime between 8am - 8pm, 7 days a week. All you need is a mobile, tablet or laptop.
Same day prescriptions
We will work with your local pharmacy so your private prescription can be collected on the same day.
Instant fit (sick) notes
If required, our doctors will provide you with a private fit (sick) note, which will be emailed directly to you.
Records in sync
By agreeing to share your records, notes made in your consultation will be available to your local surgery.
How a video consultation works
PHOTOS
Use the camera on your phone, tablet or laptop to photograph visible symptoms, either before or during the consultation.
Video
See a doctor face-to-face through video, all without having to come into the surgery.
RAPPORT
Being able to listen and understand you helps to manage your symptoms in the best way possible.
MOVE
The doctor may ask you to feel or move the body part you are concerned about to help confirm their diagnosis.
What do I need for my appointment?
In order to have a video consultation with Push Doctor you will need a mobile phone, tablet or laptop with a good camera, working microphone and strong internet connection.
You will also need to provide a valid form of photo ID before you enter your consultation. We accept the following forms of photo ID:
Passport
Driving License / Provisional License
UK Disabled Driver Card
Military ID Card
Police Warrant Card
Can I use the service if I am outside of the UK?
As our clinicians are licensed to provide prescriptions and treatments that can be dispensed within the UK only, we are currently not able to provide consultations with patients outside of the UK.
What if I want to cancel my appointment?
If for any reason you need to cancel your appointment, you will get a full refund when you cancel more than four hours before the start time of your appointment. If you cancel less than four hours before, we will not be able to refund you.
How confidential and secure is the service?
Your consultation is completely private and confidential, just as it would be in your own surgery, with SSL technology encrypting and protecting all information transmitted through our platform.
Who are the doctors?
All of our UK GPs are trained in the NHS and registered with the General Medical Council (GMC), the organisation responsible for overseeing medical practitioners in the UK. They're experienced in treating a wide range of conditions, and can help with almost everything your regular GP could in a physical surgery.
How do I get my prescription?
Once you have consulted with a clinician over video they will advise if you need medication. They will then generate a prescription and send this to your local pharmacy for you to collect.
Can Push Doctor see my NHS records?
If you have been invited to use Push Doctor through your NHS GP Surgery, then the Push Doctor GP will be able to view your NHS records. This unfortunately won't be the case if you are booking a paid Push Doctor appointment. However, if you have used our paid service in the past, your previous Push Doctor records will be available for the GP to see.
Can Push Doctor write letters for Court and for Legal Aid?
These documents need to be prepared by a doctor that has access to your full NHS Medical Record, so this service is only available to patients who have been invited to use Push Doctor through their NHS GP Surgery.