Coronavirus (COVID-19)
If you are worried about Coronavirus COVID-19 you can check your symptoms on NHS 111. If you need to speak to a doctor over video about any other symptoms you can book an appointment below.
Welcome to
Push Doctor
Our suite of products provides NHS GP surgeries, hospitals, PCNs, CCGs and Trusts with the software and platform they need to enable remote consultations in a variety of care settings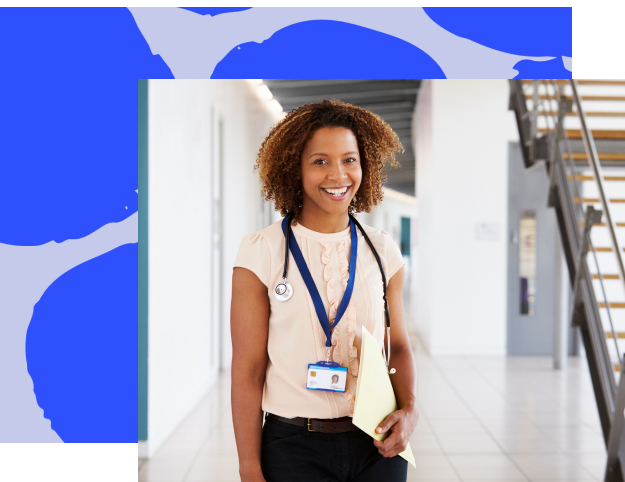 3.5 million
digital consultation minutes
Our products
Push Doctor
Connect patients to clinicians using a video tool on app or web browser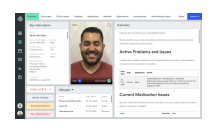 whatshotMost popular
We've been leading the way in digital healthcare since 2013.
Find out more about how Push Doctor started.
What we can do for you
Satisfy demand
Create more appointments and satisfy demand with Digital Locums that can be scheduled where needed to support
Manage workflow
Retain control and keep down wait times through digital consultations, full triage support and appointment management
Increase patient satisfaction
Give your patients more choice and flexibility than ever before by offering a more accessible, whilst decreasing waiting times
Reduce GP burnout
More flexibility for GPs, reducing stress and giving them more control of their work life balance
CQC regulated
Push Doctor is regulated by the Care Quality Commission (CQC), the independent regulator of health and social care in England.
They are the foremost authority in our industry, assessing health providers' ability to provide people with safe, effective, compassionate and high-quality care – be they offline or online doctors.
Push Doctor is registered with the CQC under the name 'Push Dr Limited', with the registration number 1-5345986073.
Our most recent inspection took place in May 2019, concluding that the service we provide is safe, effective, caring, responsive and well-led – gaining a 'Good' rating overall. You can read the report in full on our CQC profile.
Secure data
Push Doctor uses the latest technologies to ensure utmost security. We utilise several layers of firewall security and encrypt all personal data to ensure it's safe.
All users are required to go through a two-step verification process to create and restore an account. Online access to an account is protected with a password that a user creates and PD apps support touch ID technology.
When using the platform, all personal data is transmitted through the internet using secure socket Layers (SSL) technology. SSL technology causes a browser to encrypt entered information before transmitting it to our secure server. SSL technology, an industry standard, is designed to prevent a third party from capturing and viewing Personal Data.
Authorised medicines seller
Push Doctor is registered with the Medicines & Healthcare products Regulatory Agency (MHRA), and fully approved to sell medicines from our website.
We have been approved sellers since our inception, with the company number of C46132. As authorised MHRA sellers, we are approved to sell the following as and when we need to do so:
Prescription only medicines
General sales list medicines
Pharmacy medicines
We regularly review the medications that we prescribe on our service, making sure to meet best practice and only ever provide outstanding care. With this, and our CQC rating, you know you are in safe hands.
GMC-registered GPs
All of our doctors are NHS-trained and registered with the General Medical Council (GMC), ensuring that you are only ever receiving the best possible care and advice.
We encourage you to familiarise yourself with our online doctors, check their GMC profiles for yourself – every doctor on our platform has one, which you can easily search the GMC's database for.
In the majority of cases, we even give a direct link to our doctors' LinkedIn pages so you can see where they have worked in the past and where they were educated.
You can also see who our medical support and data protection teams are as well.
We welcome scrutiny, and encourage you to get in touch if you have any questions, concerns or comments about the people that power Push Doctor.
We're here to help!
What does the set up process for using Push Doctor products and solutions look like?
In order to get you on-boarded as a Push Doctor partner, we'll need the following information; surgery name, address, ODS code and clinical system type (e.g EMIS/S1). We will also ask about configuration information, such as if you want to take a patient led or practice led approach, what your intended opening times and days are for video consultations, and a schedule of which clinicians will be consulting and their session times.
What information will you need about our clinicians if we use the platform?
For your clinicians to begin using the Push Doctor platform and software, we will need their name, DOB, mobile phone number, email address and GMC number. Their mobile phone number will be used to sign into the account securely once created.
How does it work for our patients?
Patients will see availability for digital appointments using the Push Doctor app and can book an appointment that suits them. You also have the option to book appointments on your patients' behalf. We'll confirm any bookings and remind the patient when their appointment is due to begin. We make sure the patient is connected and set up ready for their appointment and will give them live updates of their position in the queue before they are connected to your clinician..
Who are the doctors our patients would see for the Digital Locum solution?
All of our UK GPs are trained in the NHS and registered with the General Medical Council (GMC), the organisation responsible for overseeing medical practitioners in the UK.
They're experienced in treating a wide range of conditions, and can help with almost everything a regular GP could in a physical surgery.
What are the device requirements for clinicians wanting to use Push Consult?
All clinicians using Push Consult will need a PC or laptop with a webcam and microphone. We recommend a minimum of Windows 10, i3 processor and at least 4GB RAM. We advise against using a Chromebook. Regarding minimum connection requirements, we recommend 10 mbps download speed, 5 mbps per second upload speed and below 50 ping/latency.
How do we invite patients for a digital consultation?
You can invite your patients to use the service and manage patient demand using our portal. Each member of your staff will be able to check availability and then send an sms invite to the patient. Through the portal you will also be able to view all bookings as well as monitor which appointments have been completed, cancelled or missed.