If you like pina colada, we've got the perfect pudding for you. This vegan, gluten free treat is quick and easy to make and combines the classic flavours of pineapple and coconut with healthy chia seeds.
Chia is packed full of nutrients and takes on all the moisture from your coconut milk, giving this pudding an indulgent creamy texture, like tapioca. Our chefs have put together this simple recipe for you to try at home.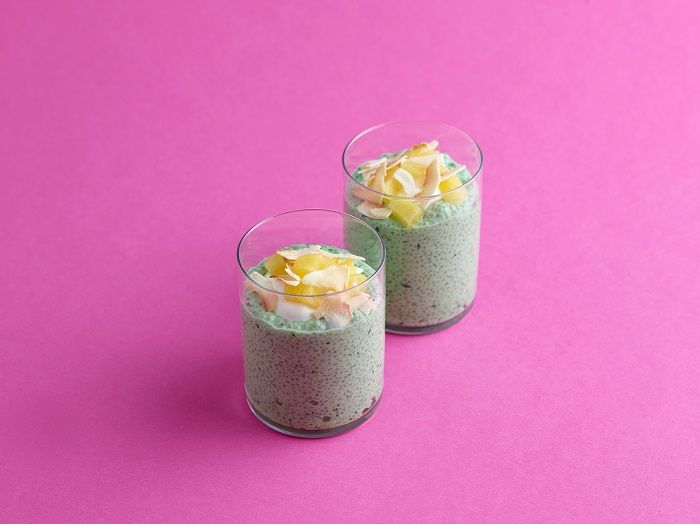 Ingredients (serves 4)
400ml coconut milk
150g chia seeds
120g coconut yoghurt
50g fresh pineapple
20g coconut chips
15g pomegranate seeds
1 tsp agave
How to make
Mix the chia seeds with the coconut milk, agave and half the yoghurt.
Leave to soak in the fridge for two hours.
Dice the pineapple, remove the seeds from the pomegranate and set to one side.
Toast the coconut chips in a dry frying pan on a medium heat until golden.
Spoon the chia mixture into the base of a glass or bowl.
Top with the rest of the yoghurt and garnish with the pineapple, pomegranate and toasted coconut.
What is chia?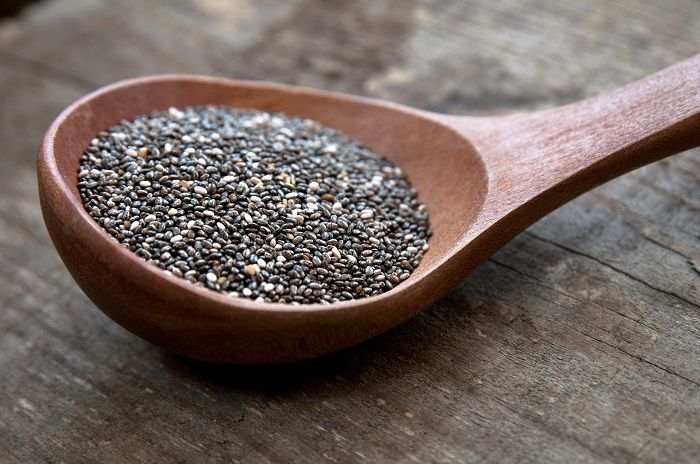 Chia seeds come from the salvia hispanica plant grown in South and Central America. This recipe allows them to absorb moisture and create a tasty pudding, and you can get the same effect in a fruit smoothie.
However, this is far from the only way to enjoy chia seeds. You can also toast them and sprinkle over salads for added texture, or grind them to a powder and add them to smoothies to enjoy their many health benefits.
Why is it good for you?
Chia seeds are full of fibre, which helps digestion and keeps you feeling fuller for longer.
They're a complete protein, which means they provide all your essential amino acids. It's important that vegans get plenty of complete proteins in their diet, to make sure they get the nutrients normally found in meat from a plant-based source.
They're also a source of omega-3, a fatty acid that helps lower your risk of a range of mental and physical conditions, including heart disease, dementia, arthritis and depression. Most health guidelines suggest oily fish as a way to get enough omega-3, so it's important to find a plant-based source.
Some people claim that chia seeds can help you lose weight, but as yet there's no scientific evidence for this. However, adding them to your diet might work for you, so there's certainly no harm in trying.
Try more vegan treats
Can't get enough of our vegan recipes? Well, our chefs have been hard at work creating plenty of dishes for you to try.