If you thought leftover Christmas turkey was only good for sandwiches, allow us to change your mind with these delicious, easy-to-make turkey fajitas!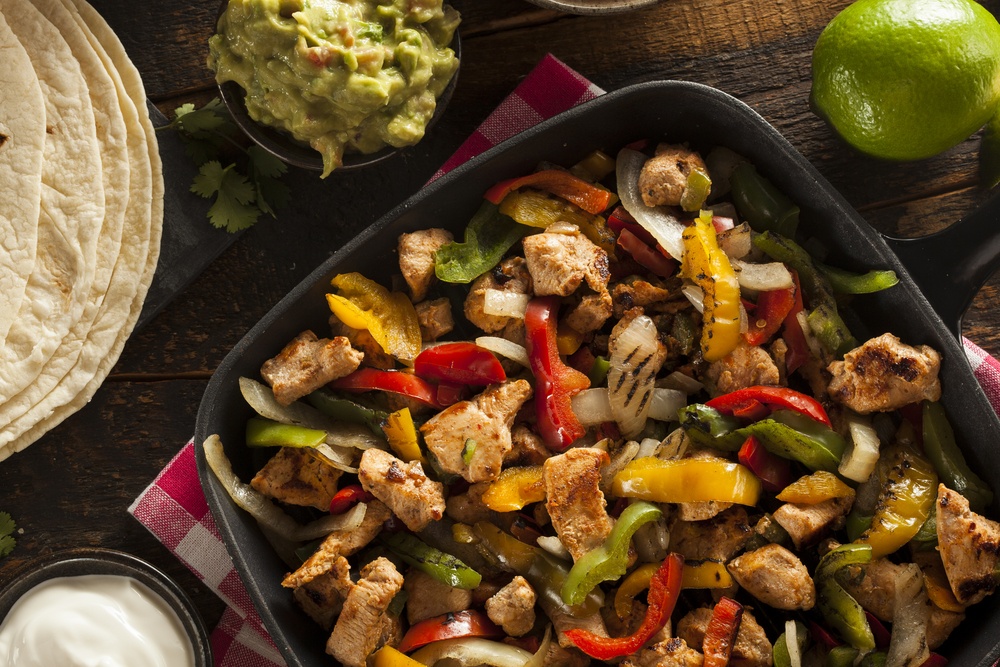 If you thought leftover Christmas turkey was only good for sandwiches, allow us to change your mind!
Approved by our smart network of UK doctors, these amazing fajitas combine yesterday's scraps with healthy veg, a dash of spice and a couple of classic dips to create the perfect speedy comfort food that tastes good and does good too! And of course, they work just as well all year round!
What you'll need
For the fajitas:
400g turkey
2 peppers
1 red onion
1 tablespoon of olive oil
1 tablespoon of paprika
1 tablespoon of cumin
Juice of 1 lime
1 jalapeño pepper
8 wholemeal tortillas
Salt and black pepper to taste
For the salsa:
15 cherry tomatoes
Juice of 1 lime
A handful of fresh coriander
Half a red chilli
Salt and black pepper to taste
For the guacamole:
1 avocado
Half a red chilli
A handful of fresh coriander
Juice of 1 lime
5 cherry tomatoes
(serves 4)
How to make
You'll be amazed at how easy these fajitas are to prepare. You'll be done in next to no time and best of all, there's hardly any washing up! Take a look at the video to see how it's done, or scroll down for the walkthrough.
Deseed the peppers and slice them into thin strips.
Peel and finely slice the onion.
Slice the turkey into long strips, roughly the same size as the peppers.
Put the turkey, peppers and onion into a bowl and add the paprika, cumin, half the lime juice, a pinch of black pepper and one tablespoon of oil.
Mix well and leave to marinate while you make the salsa and guacamole.
For the salsa, deseed and finely slice the chilli and roughly chop the tomatoes.
Put them in a bowl with the coriander, lime juice, salt and black pepper and mix well.
For the guacamole, squeeze the tomatoes onto a board and chop finely with the chilli and coriander.
Halve and de-stone the avocado - discard the skin, but save the stone for later.
Squeeze over the lime juice and chop finely.
Mix everything together and store in the fridge until you're ready. Place the avocado stone in the bowl to make sure your guacamole doesn't turn brown.
Place your griddle pan on a medium heat and add your turkey and vegetables.
Sauté for ten minutes, turning halfway through to ensure even cooking.
While this is happening, warm your tortillas in the oven and thinly slice your jalapeño.
Fill the tortillas with turkey and vegetables straight from the pan and serve with the salsa and guacamole.
Tastes good, does good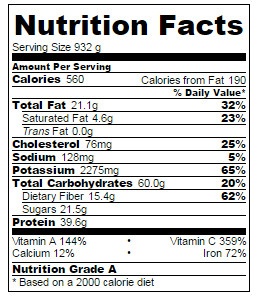 This recipe proves that healthy food can still be indulgent and enjoyable. Each serving of fajitas, salsa and guacamole contains just 560 calories. To put that into perspective, the recommended daily calorie intake for men is 2,500, while for women it's 2,000.
There are only 4.6g of saturated fat per serving. We do need fat as part of a healthy diet, but it's best to stick to healthier, unsaturated fat. Avocados are a great source of this, while turkey is one of the leaner, healthier meats out there, particularly once you've ditched the fatty skin.
You'll also get plenty of protein from the turkey, which will help you feel full without having to gorge on post-Christmas snacks. Using the darker meat from the legs will also provide you with a higher iron content.
The peppers provide lots of vitamin A and B, while there's enough lime juice here to ensure you get more than enough vitamin C.
The tortillas will add carbs to the dish, but it's still only around 20 per cent of your recommended daily allowance. Choosing wholewheat tortillas over white is a healthier option that's high in fibre.
So what do you think? Fancy having a go at these yourself? Show us your best efforts over on Instagram and enjoy your festive fajitas!