If you've spent all year getting fit, you might be worried about giving into temptation over Christmas. These chocolate orange bites provide a healthy, indulgent treat!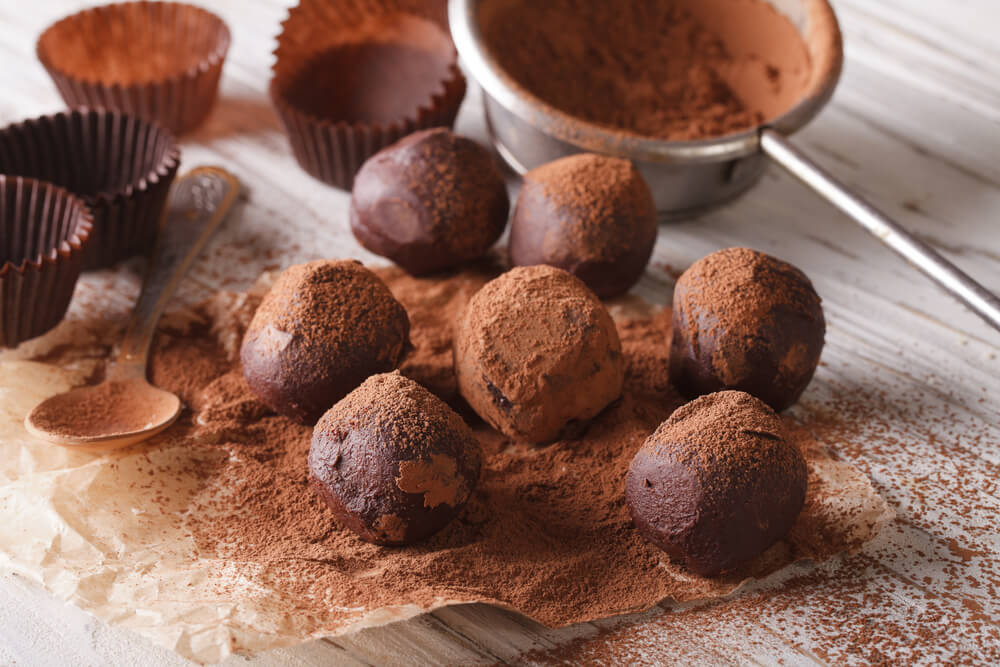 It's the most wonderful time of the year and we're all looking forward to a few days off with the family. However, if you've spent all year getting fit and healthy, you might be worried about giving into temptation over Christmas.
Approved by our smart network of UK doctors, this healthy, delicious and indulgent treat that tastes great and provides plenty of nutritional value, while helping you avoid piling on the pounds!
If you're having people over for Christmas or New Year's, you'll want to impress with your culinary skills. These chocolate orange bites are easy to make and have absolutely zero sugar - not that your guests will notice!
What you'll need
¾ cup of cashew nuts
¾ cup of dates
2 tablespoons of raisins
½ cup of cocoa powder
1 tablespoon of orange zest
1 teaspoon of orange essence
(makes 10 bites)
How to make
Now it's time to put your Christmas treats together. Take a look at the video below for an easy guide, or skip ahead to the walkthrough.
Put the cashews in a blender and blend until fine.
Add the rest of your ingredients and blend to form a smooth paste
Leave the mixture in the freezer for 15 minutes to firm up
Roll the mixture out into evenly-sized balls and dust with a little more cocoa
Add a festive garnish and serve!

Tastes good, does good
As you can see, you'll be able to enjoy these treats without spoiling your carefully crafted diet plan.
At only 126 calories per bite, there's no danger of falling off the health wagon and you'll even get a top-up on your vitamins and minerals.
The fruit gives you a third of your daily vitamin C, the nuts contribute to your vitamin A, while dates are very high in fibre.
You'll find potassium, calcium and iron too, and best of all, there's just 1.3g of saturated fat!
Why not have a go at these and show us your attempts on our Instagram page?