When it comes to health goals, staying alive sort of goes without saying. Of course, how we treat our minds and bodies throughout our lives can certainly have an impact on how long we're around to enjoy them.
To show you how you can live longer, we've consulted our smart network of GPs and looked at secrets shared by the world's oldest people. The results is this collection of healthy habits and (quite literally) life hacks that you can start today.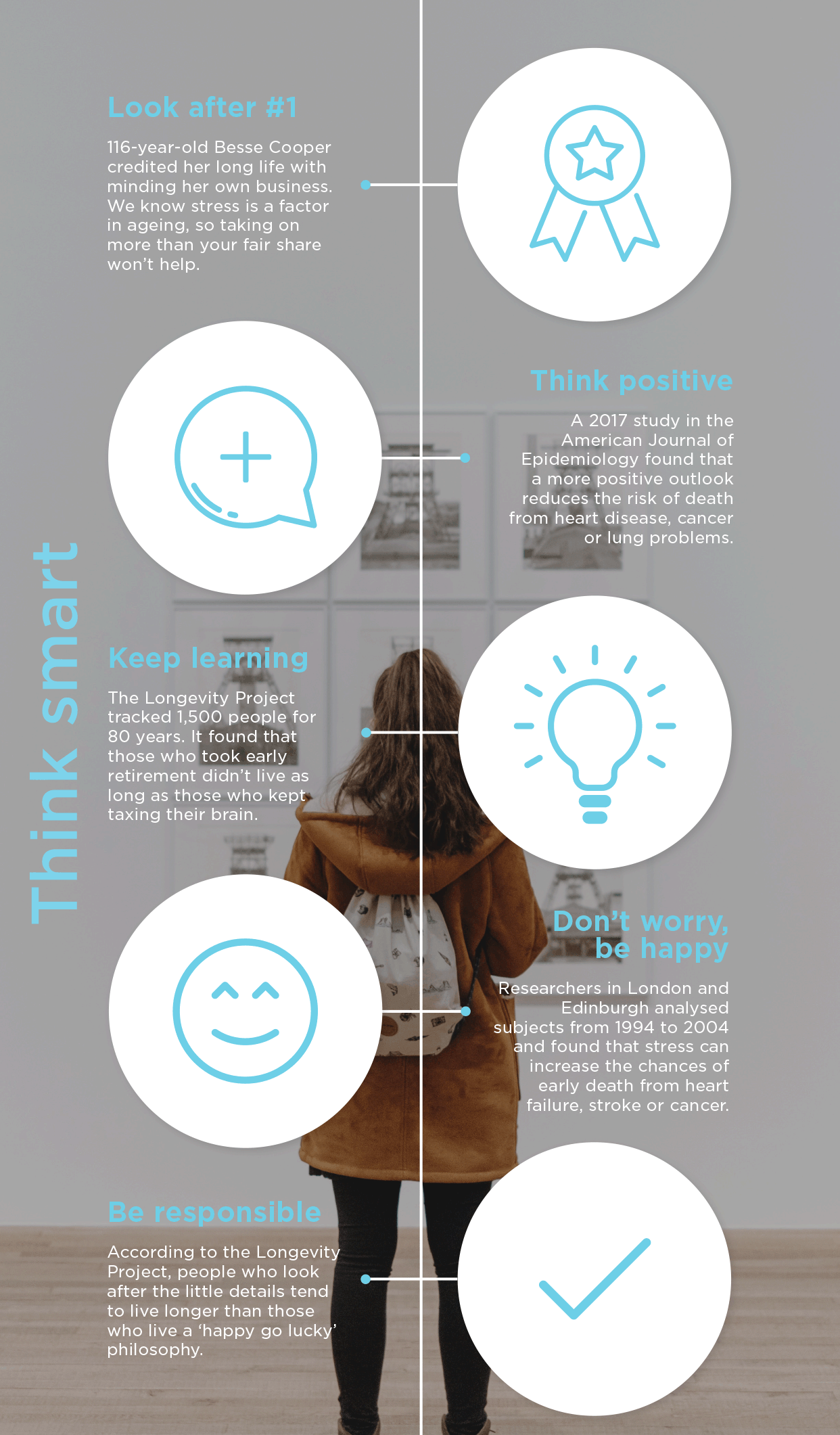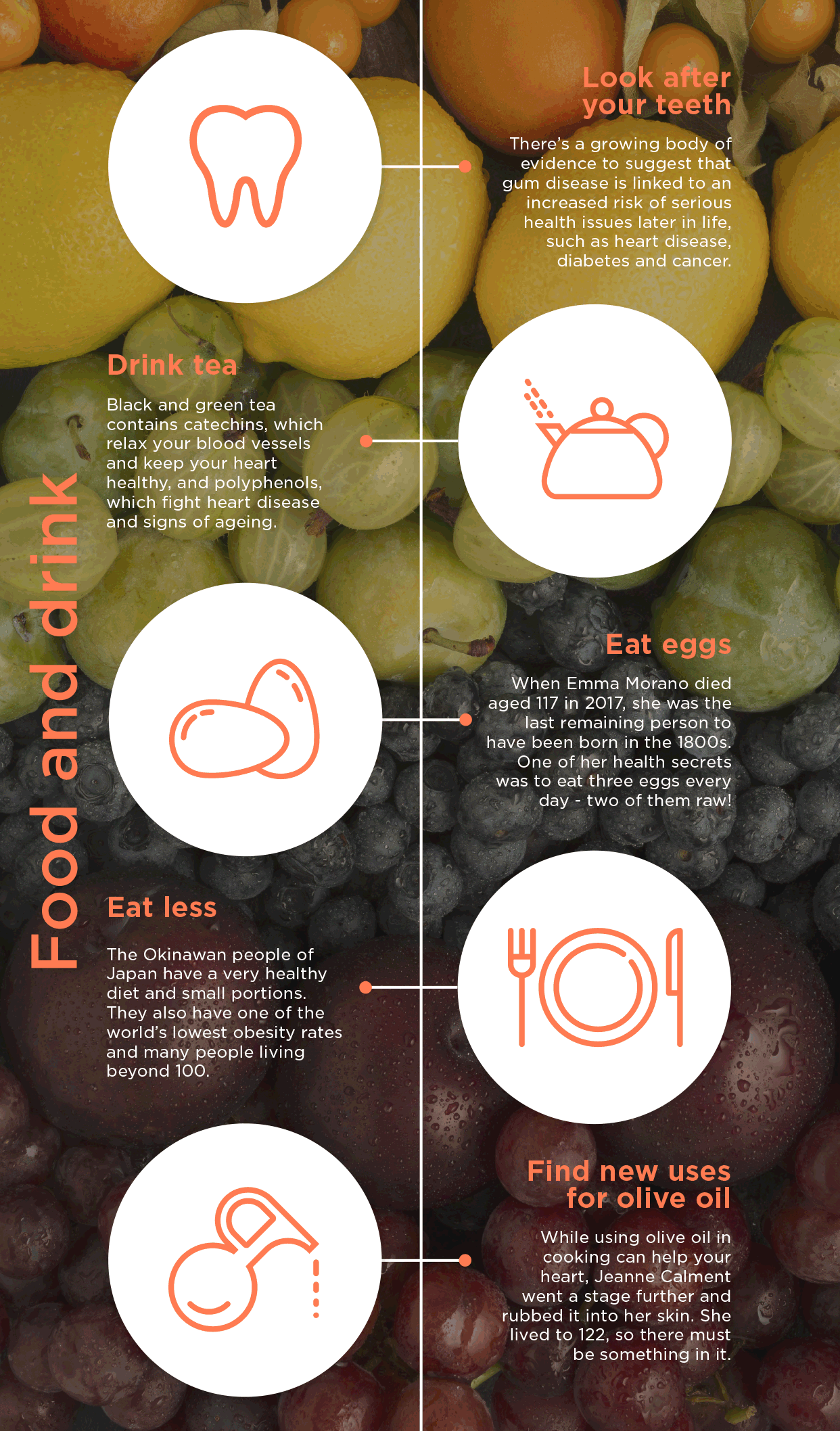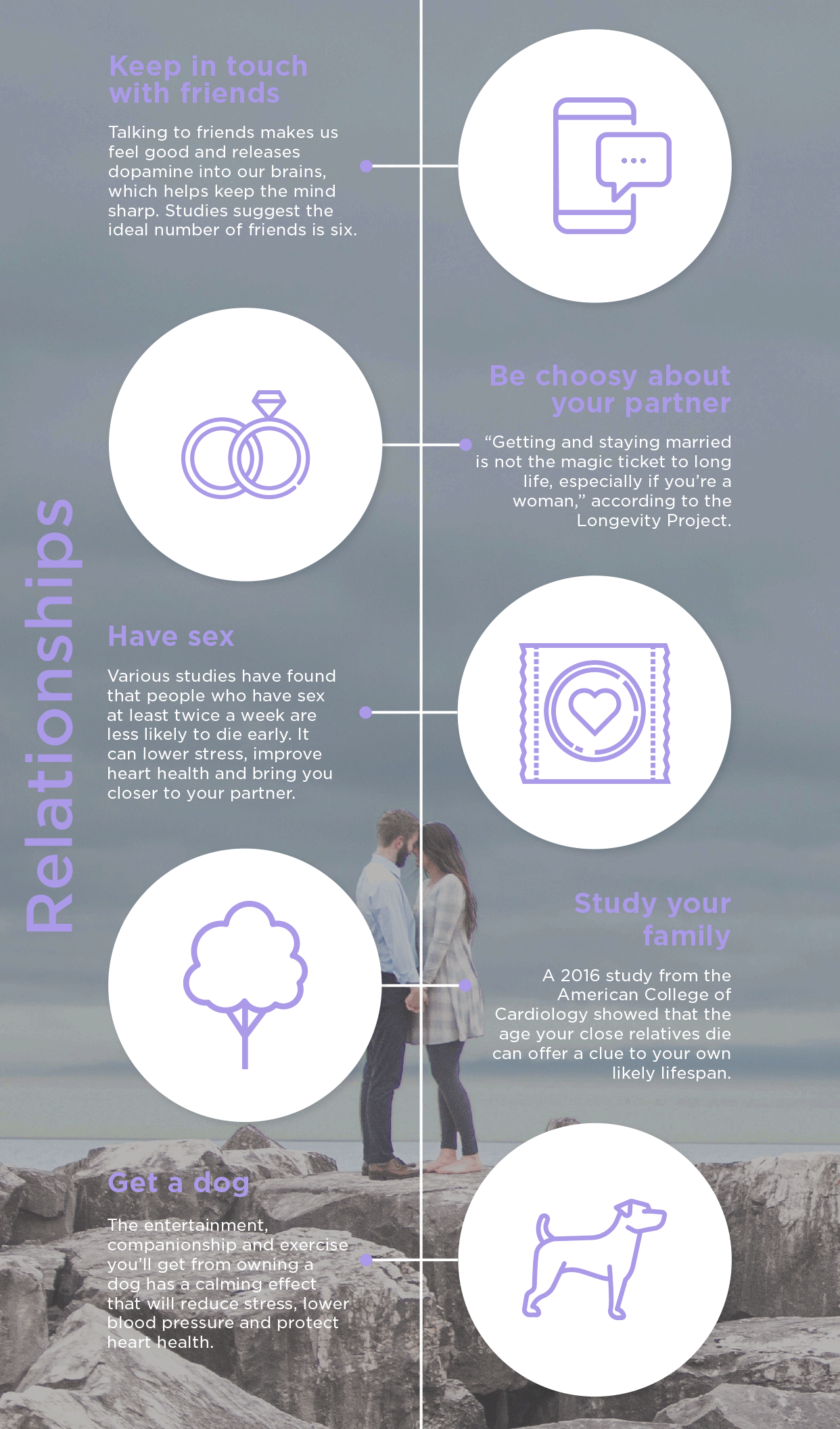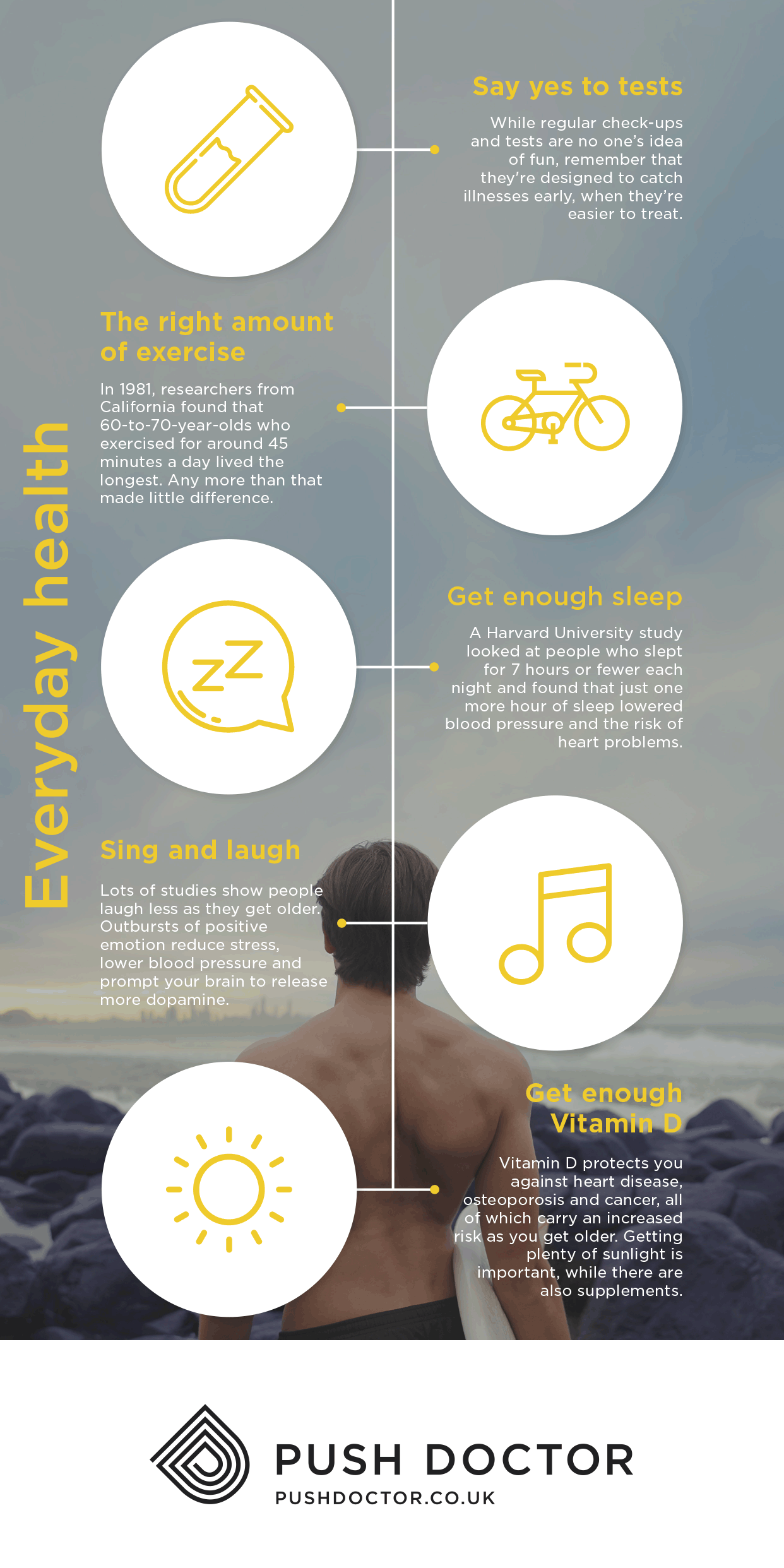 Where have we got our info?
We've looked at some of the biggest studies into ageing, including the excellent 80-year Longevity Project, to find out which habits seem to help people live longer. Our smart network of UK doctors know a thing or two about living a healthy life as well, so they've chipped in with a few tips.
Of course, we've also considered healthy lifestyle advice from some of the oldest people in recorded history. After all, who would know better than them about what it takes to reach a century of years on Earth? When people reach 100, they'll usually be asked what their secret is and many are only too happy to share their wisdom.
Does this stuff really work?
While trying these tricks might tip the scales in your favour a little, they certainly won't make you immortal. The science suggests they'll help, but only if you take care of your general wellbeing. As ever, the best way to secure your long-term health will always be a balance of regular exercise and a healthy diet.
Find more health advice