As a parent, the summer holidays can be a challenging time. While your children are probably thrilled at the prospect of no school, you're left with the issue of how to keep them occupied for six weeks.

On top of that, you might worry that any healthy habits your child has developed will be neglected in favour of lie-ins, TV and junk food. As much as you'd love them to make the healthy choice, forcing this upon them will likely lead to a mini-rebellion.
So, what can you do?
We've asked our experienced doctors and nutritionists to help you out with a range of ideas that'll ensure your kids stay healthy this summer.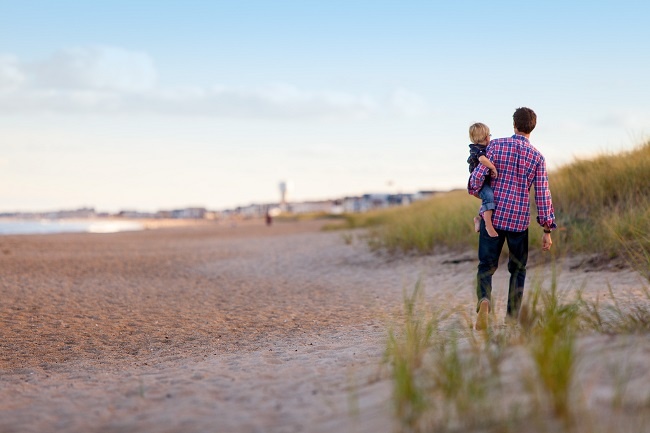 1. Watch what your children eat
As your child's body is still growing, it's vital that they get the right balance of nutrients. According to the British Nutrition Foundation, children should have a diet that's rich in Vitamin A, C and D, calcium, iron and omega-3. Like everyone else, they should also limit the amount of saturated fat and sugar they eat.
If only it was that easy.
No matter what age you are, sometimes you'll eat for no other reason than boredom. As we all know, in these situations children don't always choose the most nutritious option. With six empty weeks to fill, it's easy to see how your child could end up snacking more than usual.
Telling them not to eat crisps or chocolate is a losing battle. The best thing you can do is offer them a healthy alternative that tastes just as good.
Try these healthy eating tips for your children and keep their diet on the right track this summer.
Don't skip breakfast
If your child has had a lie-in, it's tempting for them to skip breakfast and just hang on for lunch.
Discourage this.
Instead, prepare a batch of our tasty Fruit Crunch Breakfast Bowls and have them start each day with the nutrients and energy they need.
Make a healthy homemade snack
On paper, the simplest way to stop your children from raiding the snack cupboard for crisps, cakes and chocolate is not to have them in the house. Of course, we don't live on paper, so the answer is to provide an equally delicious, healthy alternative.
By making your own treats at home, you know exactly what's in them and can avoid the added sugar, salt, fat and additives found in many shop-bought snacks. Short of ideas? Try our healthy snack recipes and see which one your children like best!
Make your own ice cream
Kids love ice cream. Sadly, ice cream doesn't love their teeth or waistlines. Our homemade banana ice cream is a delicious exception. Created by our team of food scientists, it's quick and easy to make, it's low in sugar and you can whip up a batch that'll keep your little ones happy for days!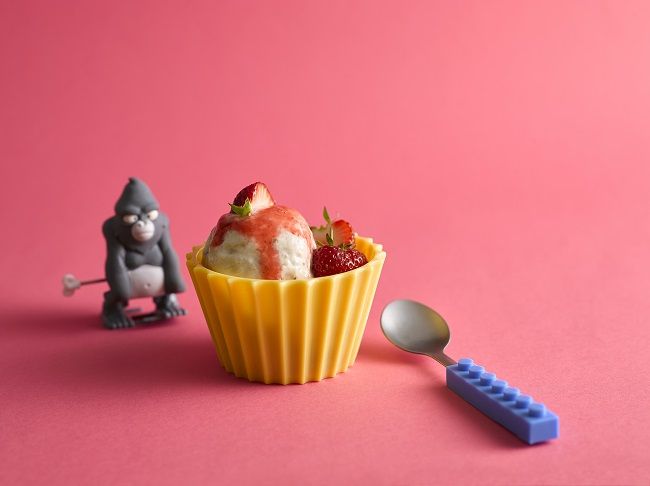 Use seasonal fruit
Summer is a great time for fruit. There's plenty of delicious stuff in season, including strawberries, watermelons and mangoes. If you know your kids are likely to turn their nose up at fruit, you might have to be a bit sneakier. Try squeezing the juice from your fruit and turning them into nutritious ice lollies!
Try your hand at healthy dips
When it's hot, the last thing you want to do is cook. Instead, prepare some sticks of carrot, cucumber, celery and red pepper and make your own hummus or tzatziki for a healthy lunch that's packed with vitamins and minerals.
Going out? Take a packed lunch
If you're planning a family day out, the food options can be a bit of a lottery. The advantages of taking your own lunch are endless.
You'll know exactly what you're eating, as you'll have prepared it yourself and can ensure it's as healthy as possible. You can prepare a healthy salad or wrap and pack plenty of fresh fruit for the trip. You won't waste any of your day standing in a queue, while it's likely to work out a lot cheaper, too. It's a win for the whole family!
Cook together
There are so many positives to this one.
Cooking is an important life skill, so it's good for your kids to know how to prepare their own healthy meals. It could be the start of a habit that they carry with them throughout their lives.
You can help your kids feel more enthusiastic about their meals by introducing an element of choice. Give them a selection of healthy dishes to choose from, or ask them to come up with their own meal using one or two healthy ingredients.
This twist on fish and chips is a great example. The fish is lightly coated in a homemade breadcrumb rather than battered, while oven-baked sweet potato replaces deep-fried chips.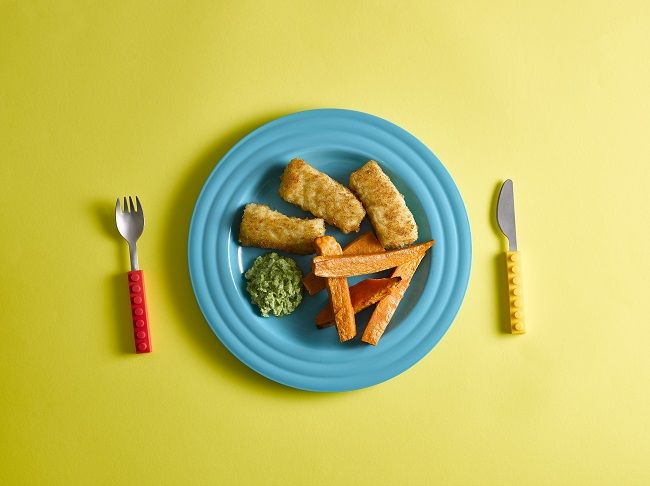 You can get your children to help with the shopping, too. Now that they're involved in choosing what's for dinner, a trip to the supermarket will seem like less of a drag and is a great way to kill a couple of hours.
Reinvent your barbecue
Typically, a summer barbecue will feature mostly red meat such as beef burgers, pork sausages and steak. However, as red meat is high in saturated fat, it's worth throwing a healthier alternative onto the grill.
Chicken and fish are both delicious when barbecued - just make sure they're cooked through! These offer healthy protein, without as much fat. Serve them with plenty of fresh salad.
You don't have to stick to savoury either. Slice a fresh pineapple into chunky wedges, sprinkle over some cinnamon and grill for 2-3 minutes on each side for a light, crowd-pleasing dessert.
2. Make sure your kids stay active over the summer
Research suggests that children need at least an hour of physical activity per day. That might not seem like much, but without school forcing them out of the house, it's really important that your children stay active. A summer on the sofa could easily lead to unhealthy weight gain.
Here's how you can stop that from happening:
Get sporty
There are likely to be plenty of sports clubs in your local area that welcome children during the school holidays. Your little ones can join up with friends from school, or use it as a chance to meet new people.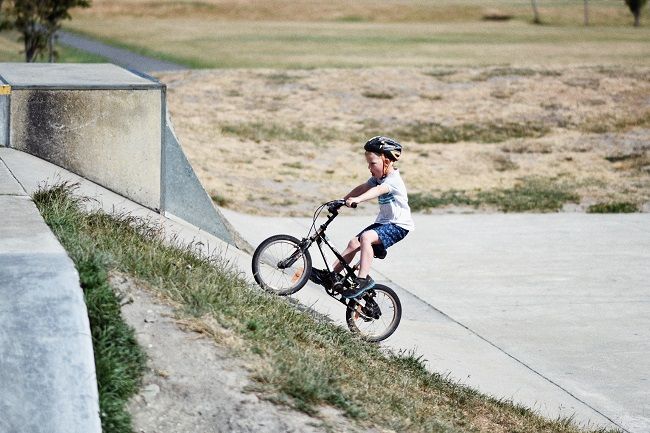 Go for a swim
Swimming is another activity that's ideal for summer, as well as being fantastic cardiovascular exercise and a great calorie-burner. You can take your kids to your local leisure centre, or they could swim in the sea at the beach - under supervision, of course.
Use Wimbledon as inspiration
Britain's biggest tennis event happens every summer, so your kids can enjoy it every year. When they're not watching Andy Murray or Jo Konta on court, they can have a go themselves. Many local parks have one or two courts available, so get your child a racket and see how they get on!
Ride a bike
If your child already has a bike, they've got plenty of time to spend out and about with their friends. If they don't have a bike, this summer might be the time to invest in one.
Keep screen time down to a maximum of two hours a day
While you don't want your child to spend all day loafing on the sofa, this is a reasonable compromise. Two hours is enough time for them to make some progress in their favourite video game, or watch a couple of episodes of their favourite TV show, which will keep them happy.
It's good to set a specific time for this - perhaps in the evening, when they're all worn out after a day of running around. It could even be used as a reward, e.g. for eating healthily.
Use your garden wisely
If you have a garden, this will provide a great way for your kids to keep themselves occupied during the summer.
You can invest in a swingball set or some water pistols and let them invite some friends over for the afternoon. They'll burn off plenty of calories and crucially, they'll be completely worn out.
If you're after something a little quieter, give them a patch of garden where they can plant things. It's useful for them to know how flowers and food grow and they'll have a project to work on while they're off school.
Be active as a family
Something as simple as going for a walk can burn off calories and allow you to spend quality time together.
3. Sun safety for kids
Children need sunlight. It provides Vitamin D that helps your child maintain strong bones and muscles, which is vital for their growth and development. Sunlight also prompts our bodies to release a hormone called serotonin that improves your mood. In other words, your child will be happier if they're outside.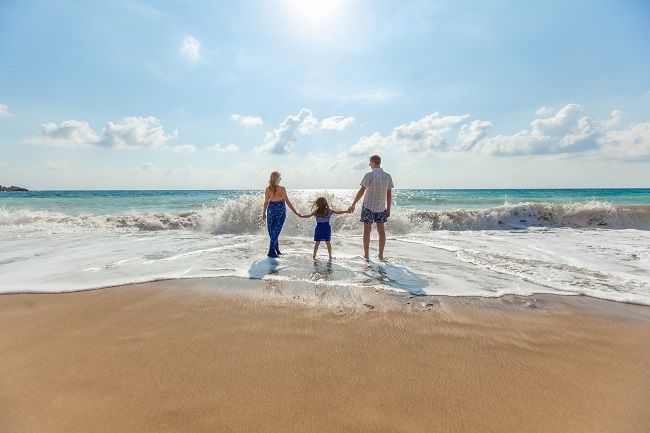 There are loads of ways to encourage your children outside, from a family day out at the beach to eating lunch in the garden.
Of course, your child shouldn't get too much sun. This can lead to painful sunburn and increase their risk of skin cancer in later life, so it's vital that they use sunscreen of at least SPF 30 if they're going to be outside for a while.
To be effective, sunscreen needs to be reapplied every hour or so. Your children are unlikely to interrupt a fun day at the beach for the comparatively boring task of reapplying sunscreen, so you'll probably need to enforce this yourself.
If you're worried about your child's skin being damaged by sunlight, remember that it's at its strongest from 11am until 3pm. If your child is sensitive to the sun, this might be a good time to eat some lunch in the shade.
You could even schedule your child's hour of screen time here. It might seem strange to have them indoors while the weather's great, but at least they won't burn!
4. Keep those brains busy
The summer holidays mean your children have six weeks without any formal education. In some respects, this is a good thing. With the pressure of end of year tests or exams done, they've earned a rest.
However, just because they're not in school, doesn't mean your children have to stop learning. There's more to education than maths and science. Here are just a few ways to keep their minds sharp.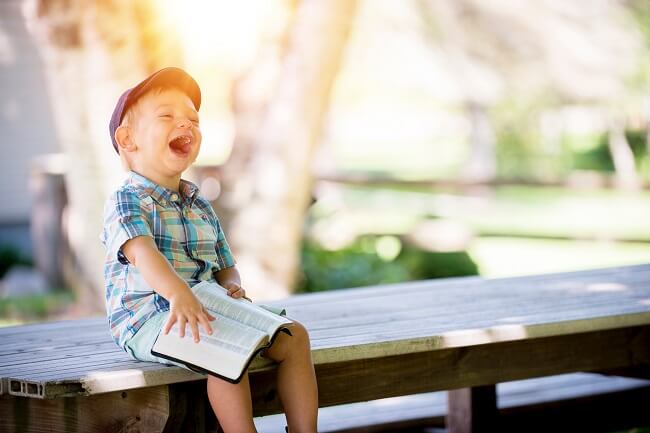 Buy some holiday books
Sometimes there's nothing better than spending the day in the garden with a good book. If your children love to read, now is the perfect time to encourage them. You can buy a few new books for them to work their way through, or introduce them to some of your favourites from when you were young.
Plan a day around your child's hobbies
You know better than anyone what your child is interested in, so you're in a great position to arrange family days out that you know they'll enjoy.
For example, if they love animals, a trip to a nature reserve or zoo is sure to be a hit. They'll learn new things about the animals and you're likely to do a lot of walking, so it's great exercise too.
If they're interested in history or science, a museum would be a good bet, particularly if there are opportunities to get hands-on and try things for themselves.
Make TV educational
As we've already mentioned, there's no reason to ban TV completely over the summer. There are a whole heap of educational TV shows aimed at families, so try to encourage these over reality TV.
5. Encourage good sleep habits
We can't really blame children for staying up late. Or having a lie-in, for that matter. That's what holidays are for, right?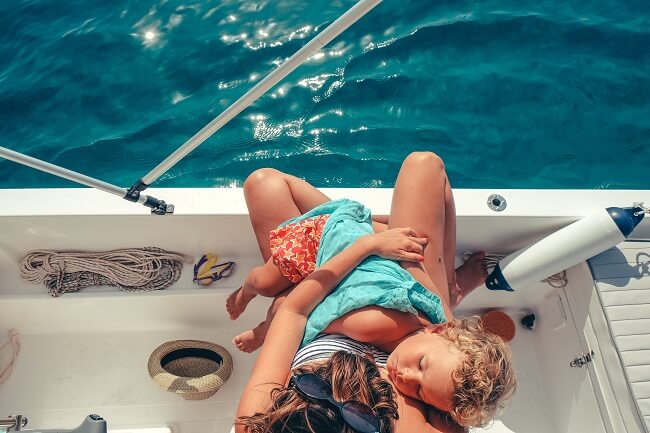 However, it's important that your child gets the right amount of sleep, even when there's no school to get up for. Too much sleep can be just as bad as too little. In fact, the symptoms of both are largely the same, including:
Irritability
Weight gain
Slow reaction time
Poor immune system
So, what's the right amount of sleep for your child? According to The Sleep Foundation, children aged 6-13 need around 9-11 hours of sleep, while 14-17 year olds need between 8-10. However, each child is different. Some may get by perfectly fine on just 7 hours sleep.
While sleeping patterns will inevitably change a little over the summer, it's still important to encourage good habits and try to stick to a routine.
One of the biggest sleep obstacles for young people is the tendency to have electronic devices such as TVs, computers, tablets and smartphones in their room. These all give off 'blue light', which can make it more difficult for your child to drop off to sleep.
Aside from the obvious temptation to stay up late playing games or watching TV, this light also disrupts their body's production of melatonin, a hormone that helps prepare them for sleep. Humans produce this hormone when it's dark, which is why we sleep at night.
The ideal solution is not to have electronic devices in the bedroom at all, but in the case of a phone or tablet, you could encourage your child to at least leave it away from the bed, out of arm's reach.
Now it's your turn
You've seen our suggestions, so all that's left is for you to put them into practice. Use the tips above to build a healthy summer holiday for your children and send them back to school healthier than ever in September!
Summer is all about having a great time, so if you or your children have any health queries over the holidays, don't hesitate to get in touch with one of our doctors. Don't waste a second of your summer break worrying, simply book an appointment in minutes and get the answers you need straight away.