Should pregnant mums-to-be worry about the Zika virus? We look at the facts.
Earlier this year, news began to reach us of a worrying new health scare - the Zika virus. By far the most concerning aspect of Zika is the potential effect it can have on pregnancy and unborn children.
The fact that the biggest outbreak was discovered in Brazil, which is set to host the Olympic and Paralympic Games this August, has made this especially newsworthy.
With the Games just around the corner and thousands of athletes, media and supporters set to travel from the UK, this guide outlines the latest advice and explains why you shouldn't take Zika lightly.
What is Zika and How Can You Catch It?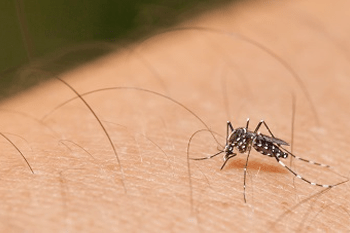 The Zika virus is spread by the Aedes mosquito, originally found in Uganda in the 1940s. These are the same mosquitos that spread viruses such as yellow fever and dengue fever, but are different from those that spread diseases like malaria.
If an Aedes mosquito drinks the blood of an infected person, it will also infect other people it bites. It's important to note that Zika is not contagious through human contact in the way that viruses such as flu can be.
It's thought that only a fifth of people who contract the Zika virus will experience symptoms. Where these do occur, they tend to include a fever, rash, itchy skin, joint and muscle pain, backache and conjunctivitis. They will usually pass within a week.
Possible Pregnancy Complications
Now we come to the reason Zika has made so many headlines.
While there are no Aedes mosquitos in the UK, in rare cases Zika can be sexually transmitted, as it stays in semen for up to two weeks after infection. This is a big concern for pregnant women, or indeed any man or woman currently in a relationship who plans to have children in the next year.
That's because Zika has been linked to around 4,700 reported cases of microcephaly in Brazilian babies since October 2015, compared with just 150 confirmed cases in 2014. Microcephaly is a condition that affects the brain development of the foetus, causing the baby to be born with an abnormally small head.
It can lead to many problems in later life, such as learning difficulties and developmental issues. In some cases, the brain is so underdeveloped that the baby doesn't survive.
While the link between Zika and microcephaly has not yet been confirmed, the majority of the medical community agrees that a connection is "highly likely".
What Do The Experts Say?
There is currently no cure or vaccine for Zika. Health officials in affected countries such as Brazil, Colombia and El Salvador have recommended that women avoid getting pregnant until a vaccination can be developed.
The UK government has urged people to avoid all non-essential travel to the affected areas. That leaves many athletes and supporters with the question of whether or not this summer's Olympics should be regarded as 'essential'.
For those who are going, the best thing you can do is stop mosquitoes biting you. Some point to studies suggesting that the Aedes mosquitoes are less prevalent during the summer months, meaning the chances of being bitten are reduced.
Nevertheless, the World Health Organisation (WHO) recommends:
Using insect repellent
Wearing loose clothing that covers as much of your body as possible
Keeping windows and doors closed during the day
Exercising caution near sources of dirty water, such as large puddles, gutters or plant pots, as this is where mosquitoes like to breed
As the Aedes mosquito is mostly active during the day, the standard mosquito protection method of sleeping under a net is likely to be less effective, but it's certainly better to be safe than sorry.
Whether you've recently visited an affected area or you're in a sexual relationship with someone who could be at risk, the general advice is to give the virus plenty of time to leave your system. But how long should you wait?
Men - At least six months
Women - At least eight weeks
These timeframes are deliberately quite long, due to the fact that research into Zika is still ongoing.
How Have Olympians Responded?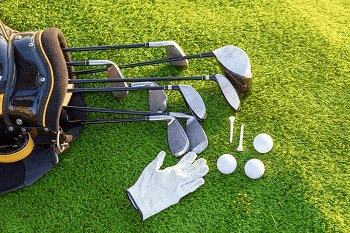 Plenty of athletes have made headlines talking about Zika as we move closer to the Games. As we can see, they've reached a variety of conclusions on the subject.
Not going
Arguably the highest profile athletes to pull out of the Games so far are golfers. Top 10 players Rory McIlroy, Jordan Spieth and Jason Day have all rejected the chance to play in Rio, each citing concerns over the Zika virus among their reasons.
Cyclist Tejay van Garderen, who boasts two top-five finishes in the Tour de France, became the first high-profile US withdrawal when he announced his intention to skip the Games to avoid the possibility of infecting his pregnant wife.
Taking precautions
Even for those making the trip, it will be far from a normal experience. British long jump gold-medallist Greg Rutherford announced plans to freeze his sperm before travelling, an approach also being considered by Chicago Bulls and Spain basketball star Pau Gasol.
Reigning tennis champion Andy Murray will reportedly stay in his own accommodation in order to avoid the Olympic Village, while 2012's heptathlon winner Jessica Ennis-Hill has withdrawn from a planned training camp in order to delay her arrival in Brazil.
Over in the US, footballer Hope Solo has caused a stir by declaring she won't leave her hotel room except for training and matches, and is only travelling due to the unique opportunity to win a World Cup and Olympics back-to-back.
Continuing as normal
On the other hand, plenty of athletes seem happy to go to Rio. Swimming great Michael Phelps and Britain's double Olympic champion Mo Farah have both declared that their families will travel with them and that they're focused on competing - but Phelps did add that his wife wouldn't be there if she was pregnant.
Meanwhile, Usain Bolt created controversy by suggesting he would simply outrun the mosquitoes, although he had also said he didn't anticipate any problems with Zika.
What Can You Do?
If you're pregnant and think you might've been exposed to Zika, speaking to a doctor could help you decide what to do next. Equally, if you're unsure whether it's safe for you to try for a baby with your partner, a quick chat with a doctor could provide the peace of mind you need.