Ever wondered why people say the sea air is good for your health? We've looked at the science behind it, and found some of the UK's best seaside retreats.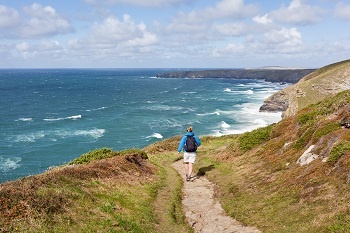 We can all agree that a trip to the seaside is lots of fun. You'll enjoy a dip in the ocean, explore the beautiful British coastline and relax in the sunshine. It doesn't get any better.
But are there really as many health benefits as people claim to being by the sea?
According to a 2012 study from Exeter University, yes there are. Researchers found that people who lived in places on the coast were more likely to describe their health as "good" than those who lived inland.
The same study suggested that one of the reasons for this could be that living by the sea encouraged people to get out more. As such, they were more physically active, which resulted in better overall health.
And that's not all. Other studies have looked at specific areas of health and shown how a few days by the sea can make you feel ready for anything!
Can sea air help with breathing problems?
When it comes to breathing problems, sea air is one of the oldest prescriptions in the book. Before medication was invented to treat respiratory issues, doctors would recommend a trip to the coast for any patient struggling to catch their breath.
For starters, the fresh sea air is free of the pollution and chemicals that might irritate your throat if you live in a busy city. Sea air also contains lots of salt, which led to a 2006 Australian study into the effects of it on people with cystic fibrosis.
The researchers here found that the relatively high amount of salt in sea air helped absorb some of the water in the respiratory tract and open up the airways. They discovered that their subjects suffered from fewer breathing difficulties and needed fewer courses of medication.
It's also thought that visiting the seaside in autumn and winter can help those who suffer from asthma, as the air here carries much more moisture than the unhelpful dry air caused by central heating.
Can the sight and sound of the sea improve your mental health?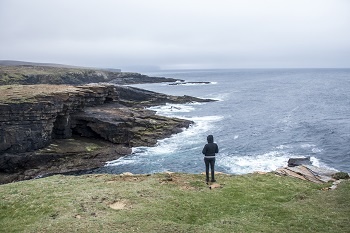 We tend to associate the seaside with feelings of calmness, relaxation and leaving your troubles behind. It's believed that the rhythmic sound of the waves has a lot to do with this.
One US experiment in 2016 also suggests that simply looking at the sea can be enough to perk up your mood.
They studied New Zealand residents and found that people whose homes had a view of the sea (or 'blue space') were happier than those without. The study also looked at whether views of parks or forests ('green space') would produce similar results. They didn't.
While a lot of the benefits of the sea come from word of mouth, the scientific evidence in its favour is slowly building. Whatever the reason, we can safely say that people often feel better after spending time by the sea.
So, where's the best place to be by the sea?
As an island nation, the UK offers plenty of magnificent coastline to explore. Whether you're looking to wander around a quaint fishing village, relax on the beach or enjoy some of our nation's most breathtaking views, we've got you covered. Put this lot on your list for 2017!
Stunning Seaside Towns
Gone are the days of tacky British seaside resorts. Most of our coastal towns have really moved with the times, so there are plenty of spruced-up coastal retreats waiting to welcome you with open arms.
After a day of discovery, there's also the opportunity to try some of the finest, freshest seafood these shores have to offer - just make sure you choose grilled or steamed dishes over anything fried!
---
Hastings, East Sussex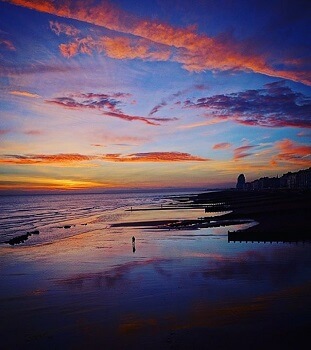 You probably only know one thing about Hastings, but it's safe to say there's much more to it now than the famous battle of 1066.
These days it's revamped its image, starting with a new £11 million pier complete with a restaurant and viewing platform for stunning views across the English Channel.
You can explore the beautiful Old Town, hire a bike and cycle along the coastline, or take a trip up in the funiculares to get a panoramic clifftop view of your wonderful surroundings.
Oh, and they've just built the world's largest skate and BMX park.
Image: mugginz7
---
St Ives, Cornwall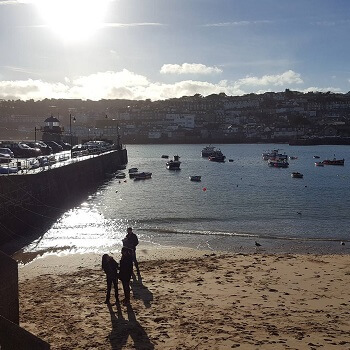 Cornwall is well-known for its cracking coastline and St Ives is one of the best places to visit. In addition to its award-winning beaches, the area's natural beauty has attracted many famous artists to paint its landscapes, some of which are on display in local museums.
If you're feeling adventurous, you can take a boat trip from the harbour to Seal Island, where 40 of these cute, cuddly creatures are waiting to say hello.
St Ives also lays claim to the country's mildest weather, so if you're not a fan of the cold, this is place for you!
Image: daftdoodles.co.uk
---
Tenby, Wales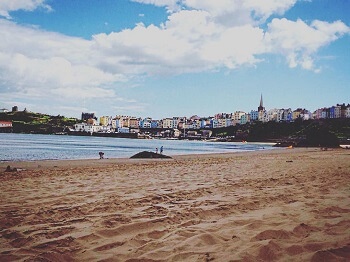 The Pembrokeshire coast is a really lovely corner of the world, and Tenby takes a lot of credit for that. It's the ideal town for everyone from couples to families, with superb beaches, cobbled streets and colourful buildings adding up to a charming experience.
Its location on top of a hill means there are some marvellous views to be had, while the Pembrokeshire Coastal Park offers wonderful walks if you're want to really feel that sea air on your face.
Image: sophierich12
---
Whitby, Yorkshire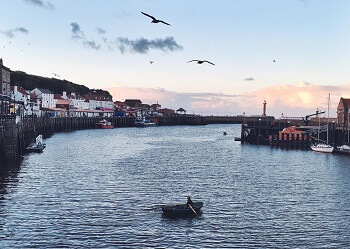 Nestled on the edge of the North York Moors, Whitby is the jewel in the crown along the Yorkshire coastline. Visit the ruins of Whitby Abbey and catch up on some maritime history in the Captain Cook Memorial Museum as you wander around the town.
Whitby's iconic landscape was thought to be the inspiration for Bram Stoker's Dracula, and if you're looking to stretch your legs, there are miles of moor to explore at your leisure.
Image: phoebefordreid
---
Beautiful Beaches
Britain's beaches don't really get the credit they deserve. Our slightly unfair reputation for bad weather means that it's all too easy to look elsewhere for your fix.
You don't need to. There are hundreds of beautiful beaches found all around the British coast. You just have to know where to look and, thanks to us, now you do!
---
Filey, North Yorkshire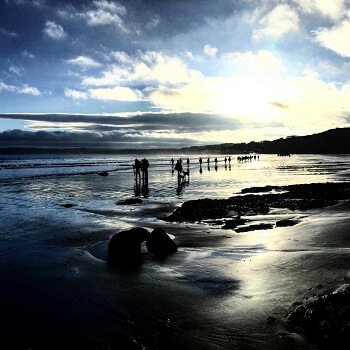 Arguably the best beach in Yorkshire, Filey is a magnificent sandy arc that's perfect for a swim or stroll. We'll let the photo do the talking here!
If you're looking for a rural seaside weekend, this is it. There's a popular campsite in the town, as well as a picturesque country park, nature reserve, museum and golf club. They even have an annual Folk Festival.
If you want to get out on the water, there are opportunities for kayaking and stand-up paddleboarding.
Image: j.ash123
---
Formby, Merseyside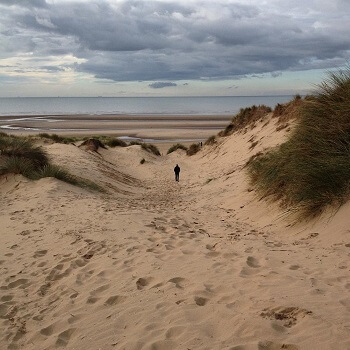 A walk across the mass of golden sand dunes clustered around Formby beach rewards you with a stunning view across the sprawling sands. It's popular, yet somehow still peaceful, and because it's a National Trust area, you know it'll be in great shape all year round.
In the unlikely event you run out of beach in Formby, there are even more a little further north in Southport. Venture south and you'll find Crosby Beach, home to artist Antony Gormley's famous 'Another Place' sculpture, made up of 100 cast iron figures gazing out to sea.
Image: nedwards53
---
Gower Peninsula, Wales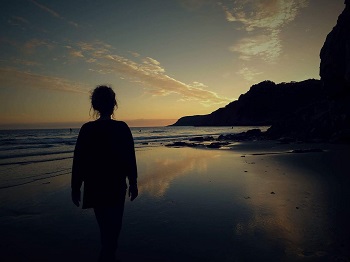 Home to over 50 beaches, the Gower Peninsula is found just outside Swansea in South Wales. The larger spots such as Rhossili and Caswell Bay are real crowd-pleasers and your best bet for a family day out.
If you're after something a little more secluded, try Pwll Du. It's a challenging walk to get here, so only those who are up to this task will earn the rewards this hidden gem offers.
Image: ruthmair
---
Man o' War Cove, Dorset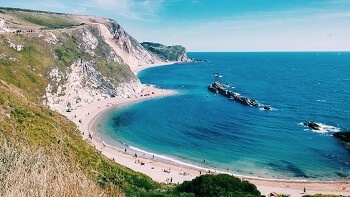 Dorset's Jurassic Coast is one of the best seaside spots in the country and Man o' War Cove is one of its loveliest beaches. Just round the corner from the famous Durdle Door landmark, you'll have to get down a fairly large flight of steps to reach the beach, but it's well worth it.
This stretch of coast looks so cool, it's been used in album artwork and videos for musicians such as Pink Floyd and Tears for Fears (alright, and Cliff Richard, but let's not talk about that!).
Image: sparkh
---
Outstanding Ocean Views
Sometimes it's just nice to sit and watch the sun go down. If you're prepared to go out and find them, you'll be rewarded with stunning coastal views that will remind you just how beautiful our little country can be.
---
Bempton Cliffs, Yorkshire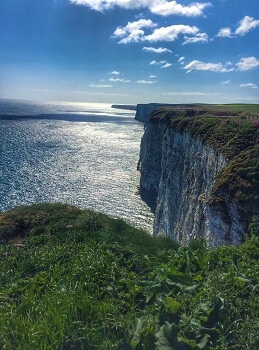 These imposing cliffs offer a great vantage point for looking out to sea and along the beautiful Yorkshire coast.
It's a dedicated birdwatching reserve, so there are plenty of spots that have been deliberately designed to offer the best views of the area.
There's usually a small fee to enter the reserve, but in winter you may be able to secure free entry.
You'll see owls, sparrowhawks and all manner of local wildlife. Visit between April and July and you may even catch sight of the odd puffin!
Image: _whos_thatgirl_
---
St Kilda, Outer Hebrides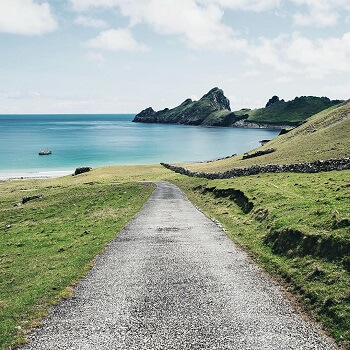 It doesn't get much more 'by the sea' than the rugged islands of northern Scotland.
Sometimes referred to as the remotest place in Britain, if peace and quiet is what you're after then St Kilda is the place for you!
Located 60 miles from the mainland and measuring just 8,500km2, wherever you are, you'll be near the sea.
St Kilda is one of just 24 places in the world to have been recognised as a World Heritage site across two categories - in this case, nature and culture.
Image: poetic_mouse
---
White Cliffs of Dover, Kent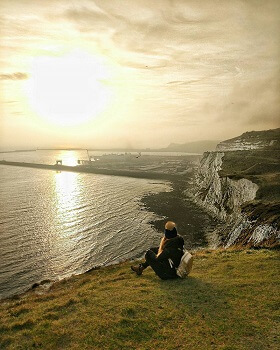 Arguably one of the most recognisable landmarks in the country, the White Cliffs of Dover also offer some of the most striking views.
Whether you're perched on a hill peering at France, or you're at ground level looking up at the cliffs themselves, there's a lot to enjoy.
There are plenty of walkways along the cliffs, with one viewpoint designed to take you right the edge to get a real sense of how high up you are.
It's easy to dismiss Dover as just a ferry port, the gateway to somewhere else, but as you can see, there's much more to it than that.
Image: lakeno4ka
---
White Park Bay, Northern Ireland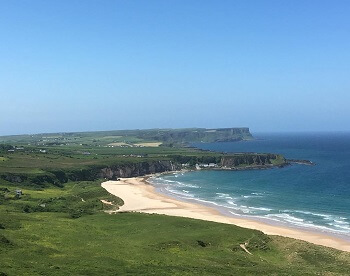 The coast of Northern Ireland is a wonderful part of the world, and White Park Bay is one of its finest stretches.
Found just a 10-minute drive from Giant's Causeway, it's equally good for a secluded walk or building sandcastles.
Take a step back from the beach and you'll be treated to views like this one, which certainly make the trip worthwhile.
Image: tsentovich
---
Show us what we're missing
We've provided just a snapshot of what you can find along the British coastline. We know there's more! Why not be the one to show us? Give us a shout with your best pics over on Instagram, or leave a comment below and let us know all about your favourite seaside havens.