Tea has been a staple in many diets around the world for thousands of years. Whether you're a fan of herbal teas or just your standard builder's brew, your tea-drinking habits could be benefiting your health in ways you don't expect.

Regular tea drinking can affect:
Heart disease | Weight loss | Caffeine intake | Digestion | Tooth decay | Immune system | Cholesterol levels | Diabetes-related conditions | Bones | Mental health
Reduces the risk of heart disease
Studies have shown that drinking tea - whether its black tea or green tea - can have beneficial effects on your heart health. In fact, by consuming three cups a day you could see a reduction in your risk of a stroke by up to 13%.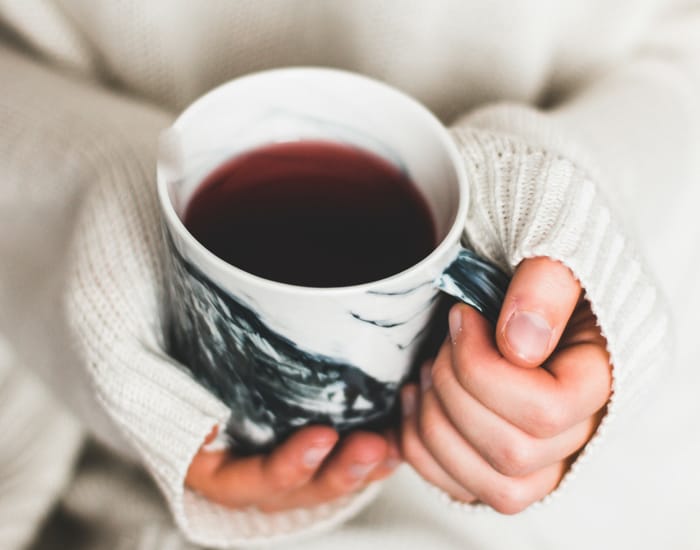 Another study found that drinking oolong tea or green tea can significantly reduce blood pressure in the long-term.
Can aid weight loss
There's no concrete evidence to suggest that cups of green tea will help you lose weight. But the foundations are there.
Studies suggest that green tea - often taken as a supplement tablet, rather than a drink - can boost your metabolism. A study into the relationship between green tea consumption and weight loss was found in people with type 2 diabetes. Four cups of green tea a day resulted in significant weight loss and reduced waist circumference.
Has less caffeine than coffee
If you're looking to warm up with a hot drink but don't fancy the caffeine hit of a cup of coffee, tea is a great alternative.
A cup of tea - brewed black - contains approximately 47mg of caffeine, whilst your average cup of coffee contains about 95mg of caffeine. Whilst I'm not saying coffee is bad for you (find out some of its benefits here), tea might be a nice alternative later in the day.
Soothes issues with the digestive system
Herbal teas - particularly ginger and chamomile - can soothe digestive issues, particularly for people who suffer from Irritable Bowel Syndrome.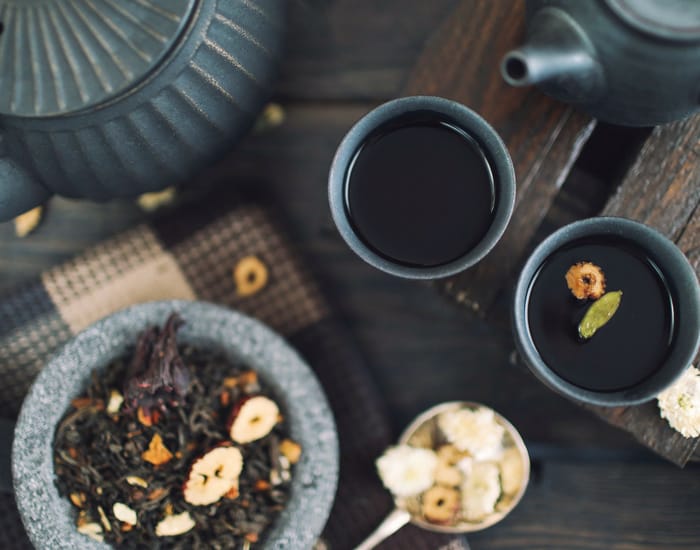 This is because they act as antispasmodics - typically found in drugs, but also naturally in tea - they prevent the involuntary contraction of muscles. A cup of ginger or chamomile tea might help to relax the muscles in your gut, and relieve some IBS symptoms.
Prevents tooth decay
Black tea - according to the University of Illinois, College of Dentistry - has properties that make it able to kill harmful bacteria in your mouth. This is thought to defend people from developing cavities and gum disease.
According to a study reported by oral health brand Colgate, people who drank green tea regularly had better oral health than those who didn't. This is thought to be due to the presence of certain antioxidants.
Boosts the immune system
Thanks to the powerful antioxidants it's packed with - especially green and chamomile teas - tea is thought to be an effective immune system booster.
One study explored the idea that tea offers its drinkers antibacterial properties - it found that tea improved gut health and resistance to illnesses like the common cold.
Regulates cholesterol levels
A study that monitored black tea-drinkers for three months found that three cups of black tea a day was enough to improve cholesterol levels. Green tea was also found to have similar effects.
Is a great addition to a diabetic diet
Type 2 diabetes causes the body to become desensitised to insulin, meaning blood sugar levels go up and these levels become difficult to manage. Studies have found that tea is effective in both preventing the onset of this type of diabetes, and help to manage the condition.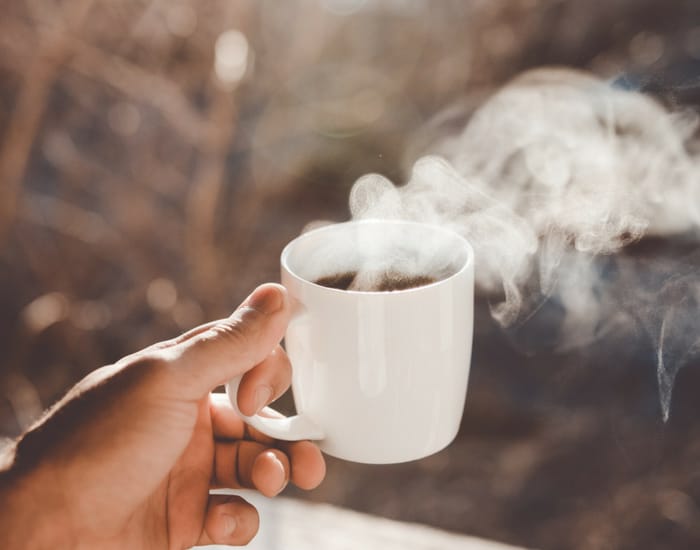 One study found the drinking up to six cups of green tea a day could reduce the risk of type 2 diabetes by 33%. Green tea has also been found to help sensitise cells, supporting their ability to metabolise sugar.
Strengthens bones
A British study looked into the effects of drinking tea on bone mineral density (BMD) in older women. The good news? The study found the nutrients (like flavonoids) found in tea might actually influence BMD - protecting older women from osteoporosis, a bone weakening condition.
Helps control side effects of mental health conditions
Tea contains an amino acid called L-Theanine - this increases the body's release of dopamine (the 'happiness' hormone) which helps to calm you and boost your mood.
So, if you're not feeling great and someone offers you a cup of tea, it can help to both comfort you and lift your mood.