It seems like most of us are playing Pokémon Go at the moment. While not everyone is enthused, it's worth noting that some players have reported health benefits from the game.
Unless you've been hiding under a rock, you've probably come across Pokémon Go, the viral augmented reality (AR) game that's taken the UK, as well as much of the western world, by storm.
But while computer games might usually conjure up images of bedroom-bound teens glued to screens and mercilessly tapping at their controllers, Pokémon Go actually has the potential to promote a plethora of positive health benefits.
In this guide, we'll take a look at three health benefits of pokemon go and the way this addictive new title could be beneficial for your wellbeing.
Gotta Catch 'Em All
After downloading the app, players – or 'trainers' as they're known in the game – have to get out and about if they're to complete the goal of catching all 151 'mons.
Pokémon will pop up in the local area and while no one besides the game's creators knows the exact mechanics of how they spawn, it's thought to be tied to data collected in Niantic's previous AR game, Ingress.
The amount of people nearby (presumably measured with location-based data from smartphones and other devices), is also thought to contribute.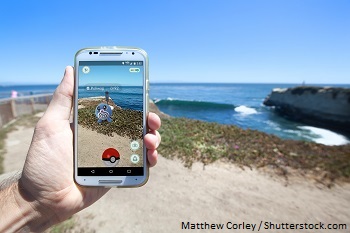 However it works, the bottom line is trainers are forced to explore their local areas if they're to catch wild Pokémon and gain goodies from locations known as PokéStops. And if they want to hatch Pokémon eggs that they find along the way, they'll need to rack up between two to ten kilometers
And Matt Hoffman, clinical assistant professor at the Texas A&M College of Nursing reckons this is great news for the health prospects of players.
"Playing the game is a lot of fun, and it has been a catalyst to get people moving," he said.
"What began as just playing the game has now become a hobby for me that provides certain health benefits. I've spent an hour or two at a time venturing around the community to find PokéStops. There's no doubt about it, I am exercising more as a result of playing the game, and I am enjoying it."
Every Challenge Along The Way, With Courage I Will Face
The mental health benefits of Pokémon Go have also been celebrated far and wide. Exercise has long been known to have a beneficial impact on mood, prompting the release endorphins and neurotransmitters.
And the game's psychological aid doesn't end there – with people across the internet suffering from a wide array of psychiatric disorders praising the app for helping them ease into social interactions they've typically found challenging:
I've made so many new friends with #PokemonGO, it's helped my social anxiety, and I'm actually getting out. This is more than just a game.

— Brandon Evans (@Brandon21Evans) July 11, 2016
Srsly though, I haven't felt this comfortable leaving the house in years. #PokemonGO is helping with my anxiety & depression & it's amazing.

— Neil (d'class) Tyson (@TheBabyWitch) July 11, 2016
Dr John Grohol, founder of the Psych Central mental health network has been truly taken aback by the positive power of Pokémon.
"The challenge has always been, if you're depressed, your motivation level is nonexistent," he said.
"So, you want to go out and get some fresh air, or even take a shower, and it can be a very difficult thing to even comprehend, much less do. I think the impact of something like this, this game, can really be beneficial."
Arm in Arm, We'll Win The Fight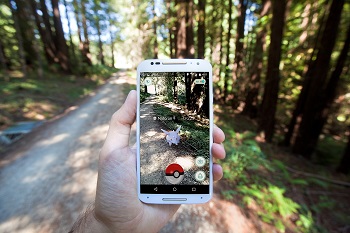 Pokémon Go also promotes a sense of community, both real and virtual. Players pick from one of three teams and must acquire a powerful menagerie of 'mons if they're to win the never-ending battle for prestige at local gyms.
Similarly, local landmarks are typically flagged as PokéStops, encouraging people to get out and about and discover more about their local community.
Places like libraries and even churches have embraced their status as PokéStops in earnest and are encouraging locals to use their facilities while they play, thanks to the increased foot traffic brought by the app.
You Teach Me and I'll Teach You
While the potential health benefits of Pokémon Go are many and varied, it's not completely without risk. As a level 9 trainer myself, I know how easy it is to get engrossed in this new AR craze – but do take care to be aware of your surroundings, pack plenty of sun cream when setting out on your adventure and try to avoid going to secluded areas on your own after dark.
If you've been playing Pokémon Go, we'd love to hear your experiences – whether good or bad. So be sure to leave us a comment below, or get in touch via Facebook or Twitter. We always love to hear from you!