The idea that a bit of fresh air is good for you is nothing new. What you might not know is that this idea has a name.
It's called ecotherapy, and it really does work. Spending more time in green spaces and connecting with nature has been shown to improve both physical and psychological well being.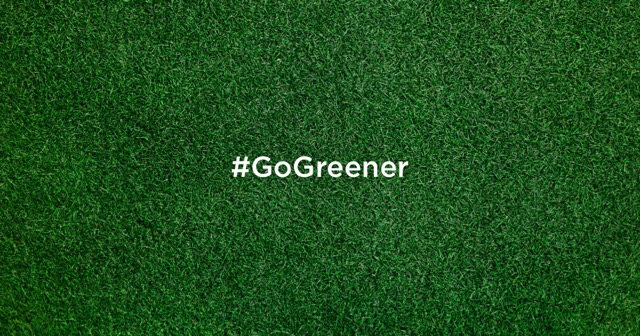 We're covering off a number of different topics in this blog, you can navigate through it using the links below:
What can being amongst nature do for your health?
Simple ways to make your day greener
Get your green fix in Britain's National Parks
What can being amongst nature do for your health?
It can help you in lots of ways. You might use a quiet space like a local park to gather your thoughts, or a challenging environment, such as a hill walk, might help you relieve stress through exercise.
There are both physical and psychological benefits too. It:
Boosts your mental health - Nature is known to help alleviate stress, depression and anxiety, plus, being outdoors also triggers serotonin, the happy hormone, helping to lift your mood.
Helps boost concentration and creativity - As well as lifting your mood, a study has shown that being outside can help you concentrate better, while another suggests it can make you more creative as it activates the 'imagination network' in your brain, allowing it to 'dip in to stored memories, ideas and emotions'.
Gets you active - Being outdoors is linked to physical activity, which will of course make you healthier, and can give yourmood a boost too.
Distracts from physical pain - We're genetically built to find nature soothing, so it's a great way to distract yourself from physical pain or discomfort. Studies have shown that hospital patients who have plants in their room, or a view of some green space from their window, feel pain less easily and in some cases actually recover faster.
Help you forget your everyday worries - When you're in nature, particularly if you're going for a walk, or taking in some new scenery, you can switch off and let your mind have a rest for a while. For even more of a benefit, leave your phone at work or home so you can switch off completely.
Lets you breathe cleaner air - And with fewer people around you're less likely to pick up a virus. Viruses are more common in winter because people are huddled together in their homes and offices all day rather than being out and about.
Tops up your Vitamin D - This gives you strong bones and teeth by helping the body absorb calcium more easily. It also improves blood flow in your body by relaxing your blood vessels.
Helps you feel more alert- Being in natural lightsures your pineal gland isn't triggered to produce melatonin, a hormone that makes you sleepy.
Simple ways to make your day greener

You don't have to travel miles to a forest or beach to enjoy the benefits of being in the great outdoors. Even the simplest green space, such as a local park, can boost your mental health.
Here are a few things you can try.
Walk to work (or at least part of the way)
Take a look at your route to work. If there's a park or green space along the way, why not make it part of your journey? Even if it's not practical to walk all the way to work, you could get off the bus a stop early, or park your car a little further away.
If there are lots of parks where you live, you could even vary your route each day.
Have meetings outside
If you work in an office, it can be hard to work green spaces into your day. One way around this is to have meetings outside when the weather is nice.
Studies suggest that some people may even feel more comfortable making a contribution to the meeting in this more casual environment.
Take a walk at lunchtime
Many people feel so much pressure at work that they spend their lunch hour eating and working at their desk.
Doing so means you miss out on an opportunity to clear your head and relax in readiness for the busy afternoon ahead. Even if you work in the city centre, it's likely that there will be a small green space where you can go if the weather is fine. If you're lucky, you may even have a park big enough to stroll around.
Have more plants around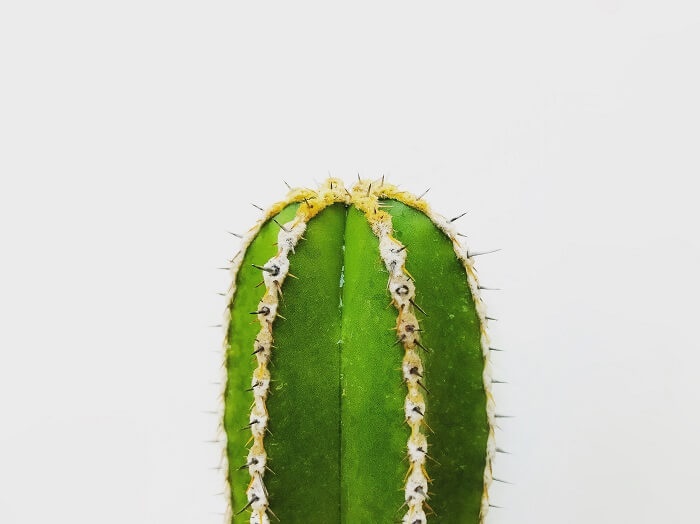 This is something you can achieve both at home and at work. A 2017 study showed that people who work in a green space have a 26% boost in cognition and they recorded 30% fewer sickness related absences.
You could ask your office manager if it'd be possible to have more plants around the office, or bring your own small plant in for your desk.
At home, it's as simple as growing or buying your own plants to decorate your home and create a pleasant, relaxing atmosphere.
If you don't want the responsibility of tending to plants, have some photos of nature scenes around your home instead. You could even have one as your computer desktop background, or your phone screen.
Choose the great outdoors for your workout
Like going to the gym before or after work? Try taking your run, cycle or workout al fresco instead. Take advantage of the nature where you live, be it a park, woodland, beach or the countryside.
The fresh air and feeling of being at one with nature will give you a psychological boost that the walls of a gym can never provide. It may even make exercise seem more fun, and your goals will be easier to achieve as a result.
Seek out nature in your free time
This is perhaps the easiest way to work more nature into your life. Whether it's a picnic in the woods or a family trip to the beach, the opportunities to explore the great British outdoors during your spare time are endless.
There really is no better way to leave the stresses of life behind, refresh your mind and look after your long term health.
The UK's greenest cities
If you live in a busy city, finding green space can sometimes feel like a challenge. However, some places offer more opportunities than you might think.
A study conducted by map analysts Esriin 2017 looked at the UK's most populated cities and found thata lot of them have loads of green space. The top five are detailed below.
1. Edinburgh (49.2%)
This beautiful city has more than 130 public parks and National Heritage sites.Find out more here.

Image source:Esri
2. Glasgow (32%)
In Gaelic, Glasgow means 'dear green place', and it lives up to its name! There are over 90 parks and gardens. Find out more here.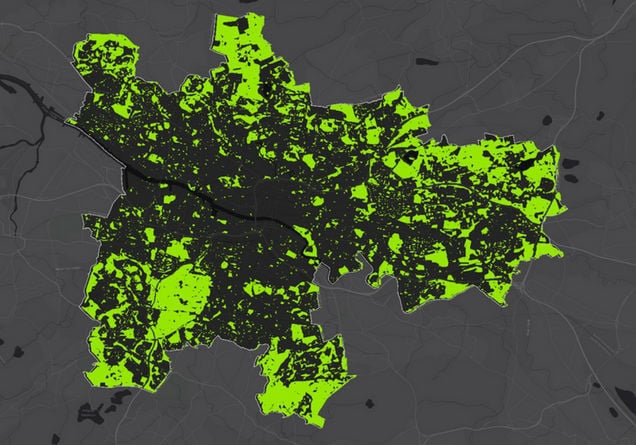 Image source:Esri
3. Bristol (29%)
Bristol has been described as a 'city in the countryside' and has over 400 gardens and parks. Find out more about Bristol here.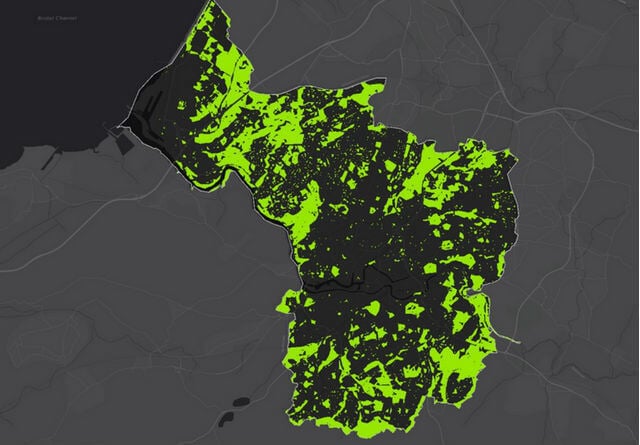 Image source:Esri
4. Birmingham 24.6%
This city has over 8,000 acres of award-winning green spaces and parks. Learn more here.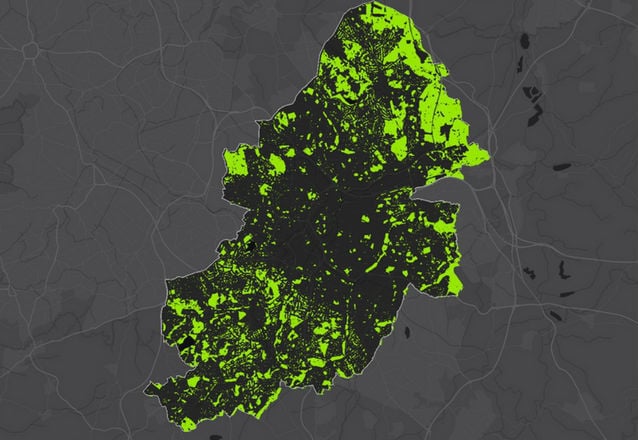 Image source:Esri
5. Greater London (23.%)
The Mayor of London wants the city to be the first National Park City, with the aim of making 50% of the city green space by 2050 - so much so, £9 million has been put towards the Greener City Fund. This will be used to plant more trees, restore rivers, develop more play spaces for children and introduce more green routes for cycling and walking. Find out more about visiting London here.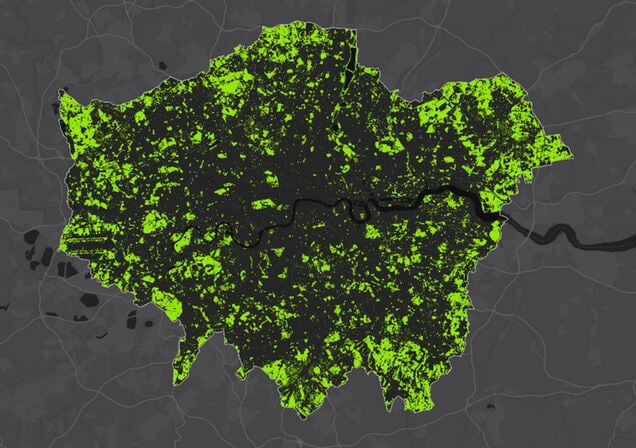 Image source:Esri
Get your green fix in Britain's National Parks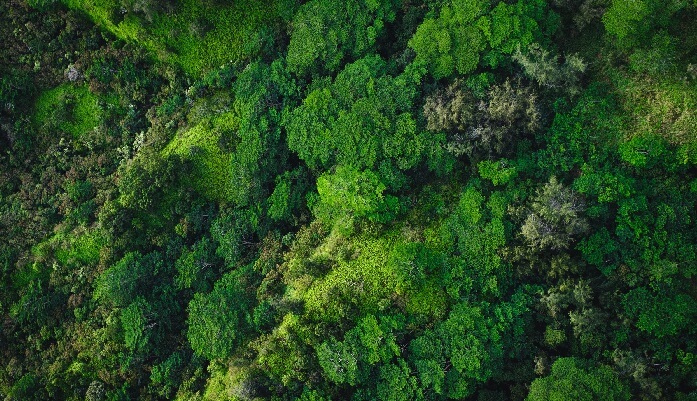 If a city isn't your cup of tea and you'd rather get out into the countryside, we've handpicked some of our favourite National Parks in the country, and included some stats on why they're great for giving your health a boost.
The Lake District, England - www.lakedistrict.gov.uk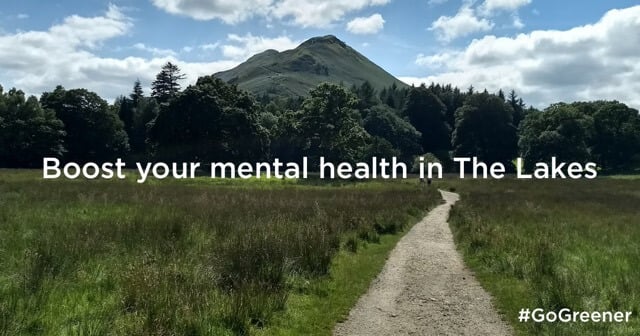 Joining the likes of the Grand Canyon and Machu Picchu, the Lake District has now been awarded World Heritage site status b yUnesco!The Lakes is England's largest National Park, covering 2,362 square kilometres. Its tallest mountain, Scafell Pike, is 3,210 feet and its largest lake, Windermere, is 14.8 square kilometres in size.
The Yorkshire Dales, England - www.yorkshiredales.org.uk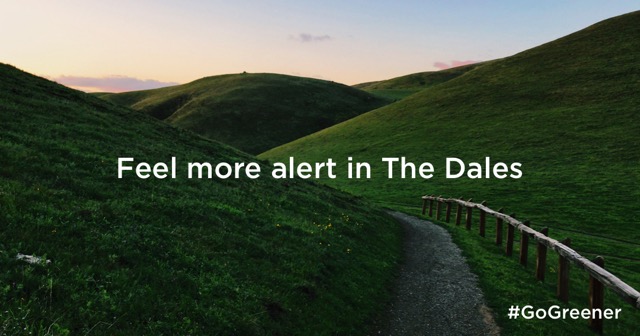 Recently named as one of the top places in the world to visit by Lonely Planet, Yorkshire is a fantastically green part of the UK.The Dales specifically cover 2,179 square kilometres and is the third largest National Park in England. Two National Trails run through the park - the Pennine Way and the Pennine Bridleway. The Three Peaks is also a popular challenge - with some people aiming to climb all three summits within 24 hours!
Snowdonia, Wales - www.visitsnowdonia.info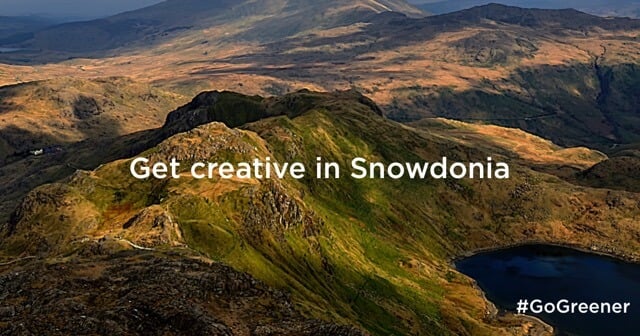 Classed an area of Outstanding Natural Beauty under the National Parks and Access to the Countryside Act 1949, Snowdonia National Park covers an area of 2,132 square kilometres and is home to the highest mountain in England and Wales, Snowdon, at 3,560 feet high. Snowdonia also has 200 miles of coastline for you to enjoy.
Cairngorms - www.visitcairngorms.com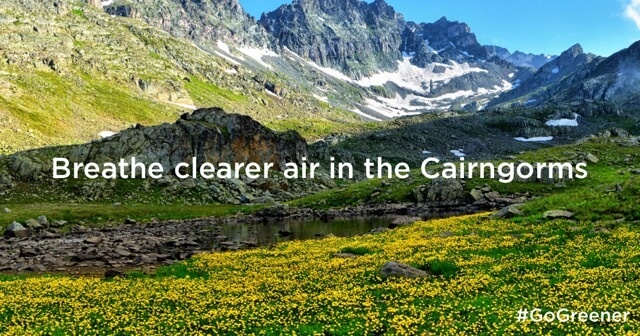 The largest National Park in Britain at 4,528 square kilometres, it's home to four of the five highest mountains in the UK - Cairn Toul at 4,236 feet, Ben Macdui at 4,295 feet, Cairn Gorm at 4,081 feet and Braeriach at 4,254 feet.
Peak District - www.peakdistrict.gov.uk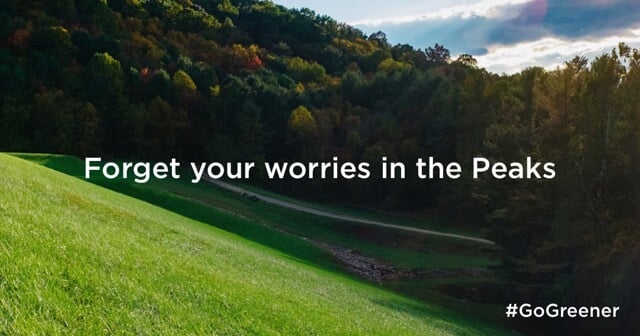 Just half an hour from Manchester city centre, the Peaks cover 1,438 square kilometres. Over 20 million people live within an hours drive of the park, and over 50 million live within four hours drive, making it the most accessible of all the National Parks.