Summer holidays can be a big threat to your healthy habits. Your hard-earned break is a time to relax, which can mean exercise plans fall apart and calorific local delicacies replace healthy meals.
While there's nothing wrong with this in moderation, if you're keen to keep your healthy lifestyle ticking over while you're away, we're here to help you find the holiday that's best suited to this goal.
We've picked some of the most popular tourist destinations and to help you see how healthy they are, we've looked at the following questions:
How long do people live?
How healthy is their diet?
How much exercise do people get?
How clean is their air?
How much sunshine do they enjoy?
All you need to do is click on a card to find out more about a country. Whether you're looking to keep fit while you're away, or enjoy delicious meals without expanding your waistline, we've made it easy to compare countries and start planning your next trip!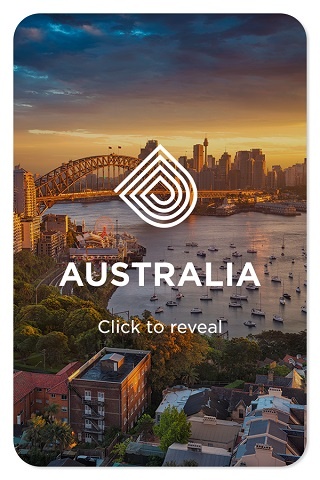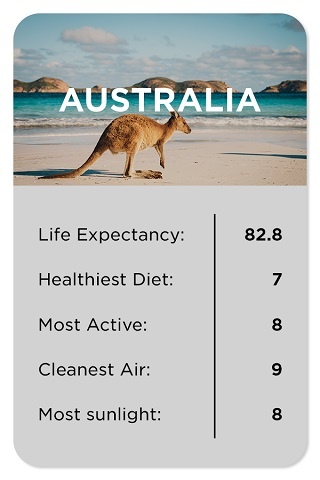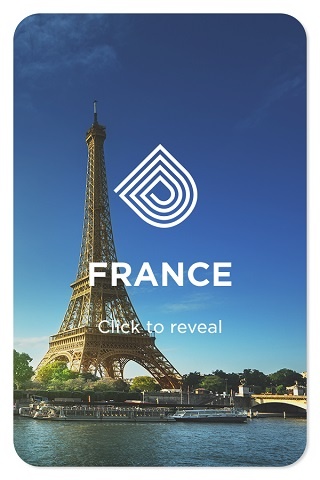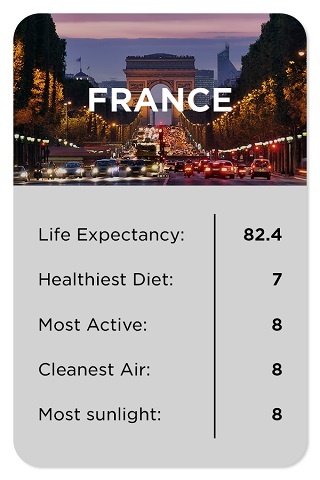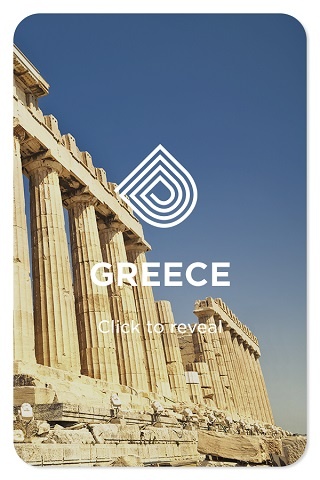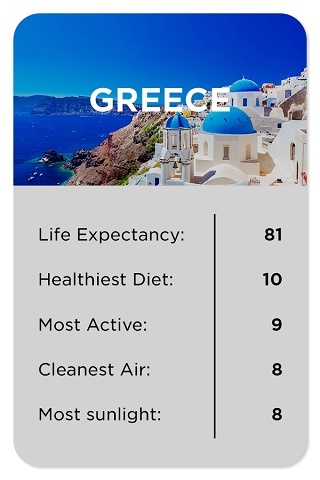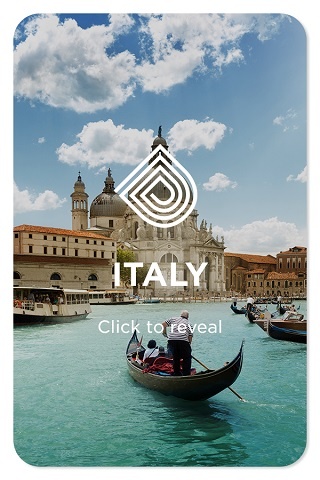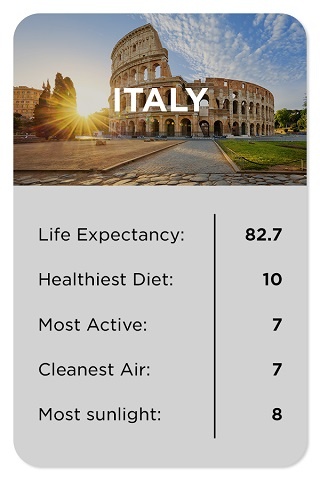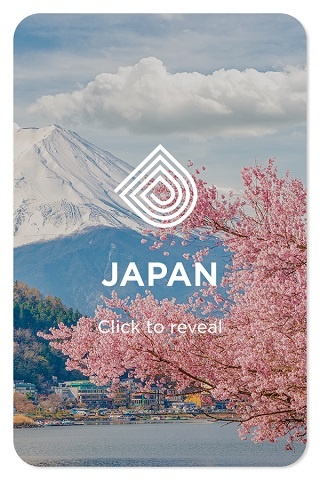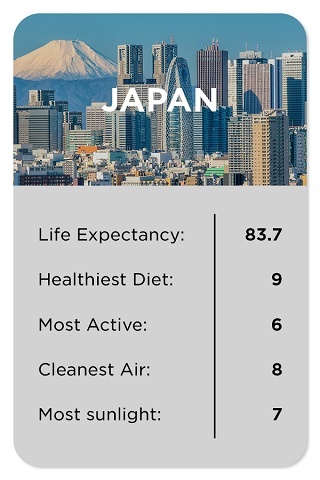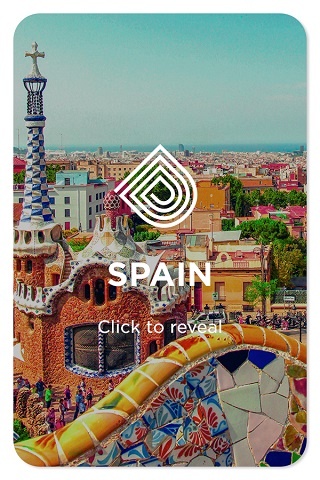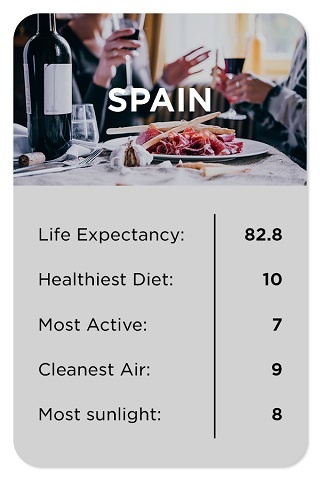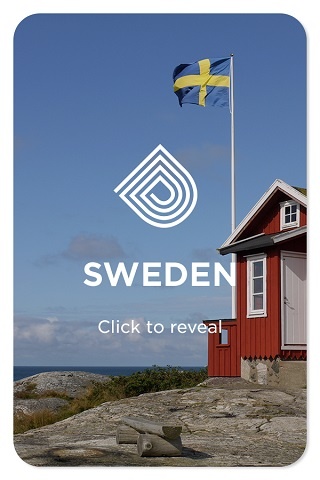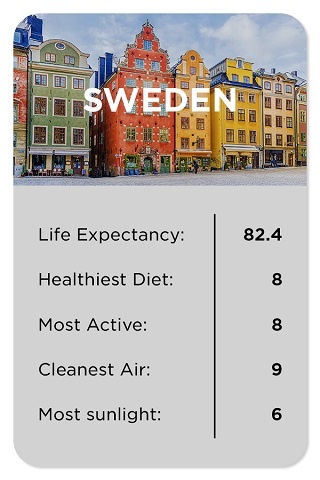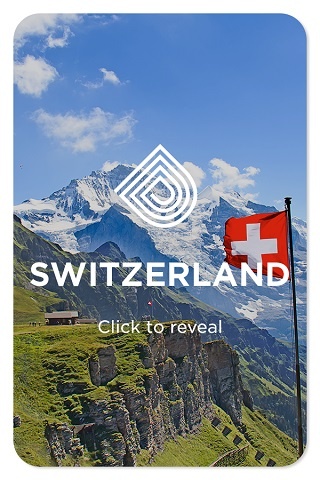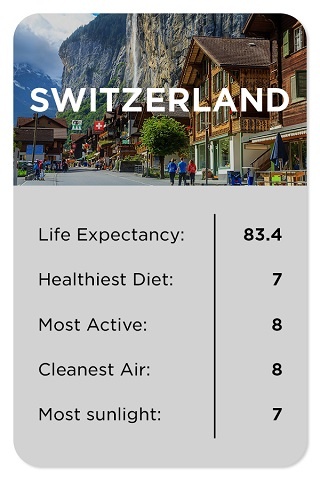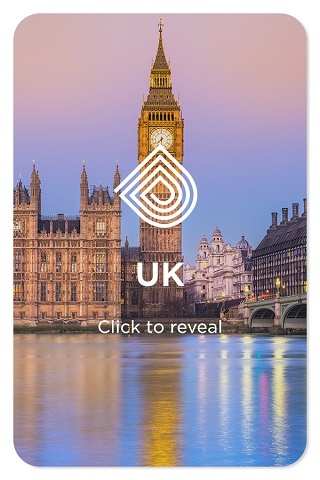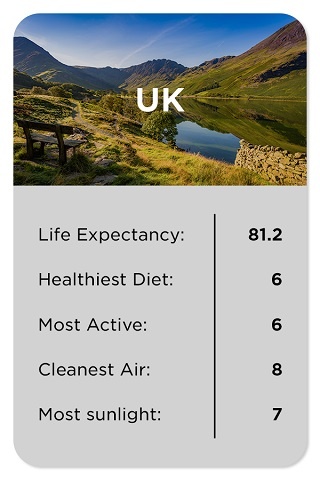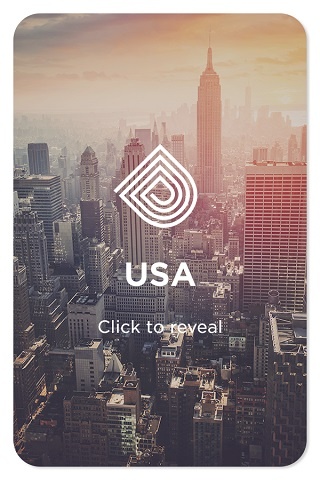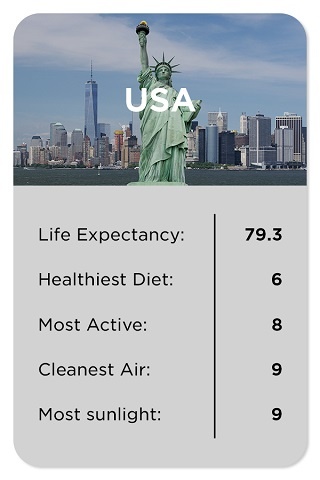 Longest life expectancy
We can all agree that how long you live is a pretty good indicator of your health. As you'd expect, longevity is connected to a whole host of other healthy living factors. When a country has a high life expectancy, it's worth investigating the lifestyle of people living there. You can then bring these healthy habits home with you.
As far as our tourist hotspots go, life expectancy is easy to work out, as the World Health Organization has a useful table that charts the life expectancy of every country.
Japan (83.7) comfortably takes the top spot and along with Switzerland (83.4) is among just three countries with a life expectancy of over 83 years old - Singapore (83.1) is the other.
The UK clocks in at a respectable 81.2, while the USA (79.3) is the only country on our list with a life expectancy below 80.
Healthiest diet
Sampling the local cuisine is an important part of the holiday experience. Discovering a new dish can inspire a positive, long-term change in your eating habits and improve your overall health.
Many of the diets in our healthy countries are rich in ingredients you already know are good for you, such as fish, whole grains, fruits and vegetables.
While there's no official metric for measuring the world's best diet, the nutritional community does seem to be in general agreement about which countries have the healthiest food. Research also suggests that how much and how fast we eat can have an effect.
The Mediterranean diet enjoyed by people in Greece, Spain and Italy is generally regarded as one of the most nutritional cuisines. Fruit, vegetables, fish, poultry, dairy and whole grains all figure highly, while olive oil is a great source of unsaturated fats.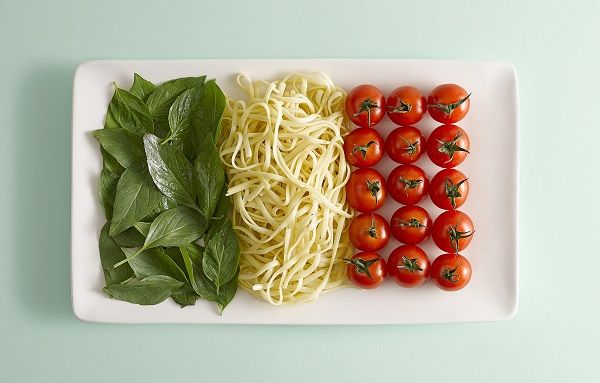 Over in the Okinawa region of Japan, their healthy diet is seen as a key reason behind an unusually high percentage of people over the age of 100. Their cuisine is low in saturated fat and processed drinks, with an emphasis on fish, lean meat, fruit and vegetables.
Then there's the Nordic diet, which includes grains, oily fish, fruit and root vegetables. It's high in fibre, low in sugar and doesn't feature a lot of meat.
You can see there's plenty of crossover between all three of these diets and some clear themes you could apply to your own.
On the other hand, France has always been something of a culinary puzzle. How can a country that enjoys a diet rich in butter, meat, bread, wine and cheese have such a comparatively low level of obesity and heart disease?
The answer appears to lie in the French approach to eating. They enjoy meals slowly and in smaller portions than other countries - a theory that researchers have tested by investigating the weight of servings in restaurants. It's this culture of moderation that earns France a higher score than you might expect.
Unfortunately, the 'Western' diet favoured by the UK and USA is widely agreed to be among the least healthy in the world, with large portions and an over-reliance on saturated fat and junk food. This isn't to say that we're not capable of producing healthy food, just that it's less ingrained in our culture than it appears to be elsewhere.
Most physically active
Exercise is vital for your long-term health. It's something we all know, but this isn't enough to persuade some people away from the sofa. The Lancet conducted one of the most recent studies into worldwide levels of physical activity in 2012, to coincide with the London Olympics.
It looked at 120 countries and measured the percentage of the population who got enough exercise, which the researchers defined as someone who did at least:
Five 30-minute sessions of moderate exercise per week
Three 20-minute sessions of intense exercise per week
Greece is the 14th most active country on the list, and by far the strongest European performer. An impressive 84.4% of people are physically active in the birthplace of the Olympics.
France (67.5%), Australia (62.1%), USA (59.5%) and Sweden (55.8%) are all fairly active countries, while fewer than half the population get enough exercise in Spain (49.8%), Italy (45.3%), Japan (39.8%) and the UK (36.7%).
We're actually the eighth least active country on the list and the third laziest in Europe, beaten only by Serbia (31.7%) and the worst-performing country, Malta (28.1%).
Cleanest air
The air we breathe can have a significant impact on our health. A polluted atmosphere can trigger asthma symptoms, while long-term it can cause serious, life-threatening lung problems.
Clean air is another factor that's easy to measure thanks to the work of the World Health Organization, which produced a handy map that shows who's doing the most to cut carbon emissions in urban areas. Their ratings are split into four sections. Each country's score reflects which of these sections it falls into.
Australia and Sweden are in the top 10 countries with the freshest air, while the US, Spain, UK, Japan, France and Switzerland all post respectably low levels of air pollution. In fact, the only country on our list that falls outside the top two levels of clean air is Italy.
In case you were wondering, New Zealand, the Solomon Islands and Brunei have the lowest air pollution in the world, while Saudi Arabia, Qatar and Egypt have the highest.
Most hours of sunlight
We all know the dangers of too much sunlight, but a moderate amount is actually very good for you.
Sunlight is one of our best sources of Vitamin D, an important nutrient that helps us maintain healthy bones, teeth and muscles.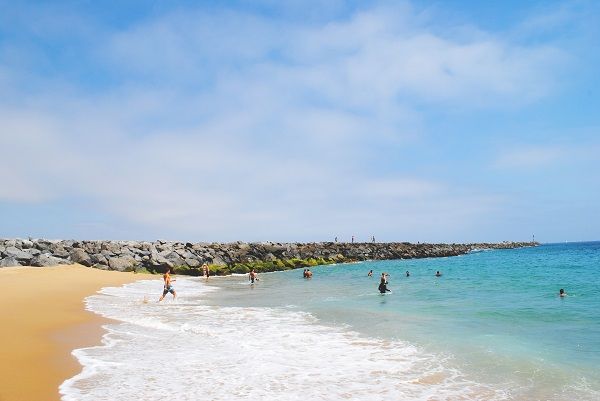 It also boosts serotonin levels and puts you in a good mood. Lack of sunlight may even lead to depression - there's a condition known as Seasonal Affective Disorder (SAD) that can occur during the winter months. This means that not only will sunshine make your holiday more fun, it can also be great for your health.
However, it's hard to measure the amount of sunlight a country gets. For example, northern France has weather similar to ours in the UK, but venture further south and you'll experience a much more Mediterranean climate.
To help us get a feel for which of our countries is the sunniest, we looked at the cities that enjoy the most hours of sunlight. Current Results consults national weather agencies to find the average hours of sunlight in different areas.
It turns out that five of the top 10 sunniest cities in the world are in the US. The city of Yuma in Arizona claims to be the sunniest in the world, with an average of over 4,000 hours of sunlight per year.
Australia, Spain, Greece and Italy boast a host of cities that top 2,500 hours of sunlight per year, along with the south of France. Switzerland, Japan and the UK don't get quite as much, with most cities hovering between 1,500 and 2,000 hours of sun per year.
Sweden's daylight hours are interesting. In the winter you can expect it to be dark by three in the afternoon, while the sun hangs around until 10pm during the summer. Depending on how far north you go, you may hardly see the sun go down at all. Of course, sunlight would actually get in the way of one of the best attractions in Sweden, the magical Northern Lights.
Where will you visit next?
While we've been fairly scientific here, this is just a bit of fun. It's possible to be healthy on holiday wherever you go, you just need to know what you're looking for! If you've visited these countries, we'd love to hear your views too, so feel free to leave a comment below.
One way you can certainly look after yourself is by downloading our app. Whether you need to deal with a minor health issue before you go away, pick up a repeat prescription at the airport or speak to a friendly UK doctor while you're away, we can help.
We'd love to see your examples of healthy holidays, so send us your snaps over on Facebook, Twitter and Instagram and we'll share the best ones.