It's only natural for most of the focus to be on the mother during pregnancy. However, we're here to make sure the dads aren't forgotten about!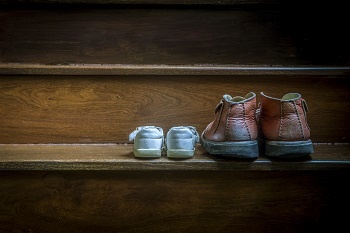 Becoming a parent can be a daunting prospect for any couple. The excitement of having a baby and the realisation that your world is about to be turned upside down is a feeling many parents will know all too well.
While much of the focus is understandably on the mum-to-be, new dads are likely to be just as nervous about what's to come. That's why we thought it'd be useful to put together a guide that expectant fathers can use to help them out.
We've asked some of the UK's best parenting bloggers for their top tips that will help dads provide as much support for their partner as possible, while also addressing their own worries about their impending fatherhood. We hope you find the experiences of these mums and dads helpful as you prepare to welcome your new arrival!

Ask the mums

We all know that pregnancy can be a challenging time for women, both physically and emotionally. As a new dad, it can be frustrating not knowing what to do to help your partner - sometimes it can seem like whatever you do is the wrong thing!
However, help is at hand. These mums are here to advise you on how best to provide the support your partner needs and give you a few tips to address your own thoughts and concerns about parenthood.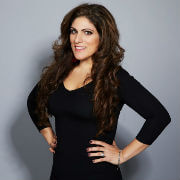 Learn from people in the same boat
"Read blogs, they're an honest voice in the media written by those who truly understand what you're going through."
"Reading pregnancy diaries and using social media to reach out and share/voice your concerns as well as the happy milestones each month bring will undoubtedly help you through the ups and downs."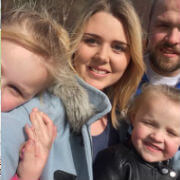 It's okay to be scared
"Through my pregnancy I had all kinds of worries going through my head, especially getting close to scan dates."
"I wanted my partner to know that I was scared about labour and scared about how life was going to be after pregnancy. I was petrified going into labour first time. I had no idea what kind of pain I was going to have or even if I'd know I was in labour."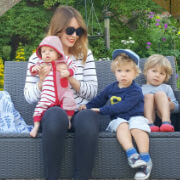 We can't wait to see you be a dad
"How excited we are to see you as a new dad. It really is the most amazing thing to watch, and we appreciate you being involved in all of the decisions from where to have the baby, to furniture, toys and clothing."
"A lot of the time when we're feeling confused or overwhelmed - being there is enough. Just being there for moral support, and not saying anything at all."
Becky -

babybudgeting.co.uk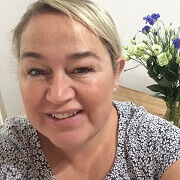 We're tired and we need your help
"During the first few months of my pregnancy I was absolutely exhausted, but because we hadn't really told anyone yet and I wasn't showing, I didn't get much support."
"I really needed my partner to appreciate my body was very busy growing our baby and he really needed to step up and do much more around the home so I could rest."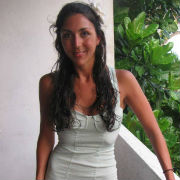 Humour will not always be appreciated!
"Being pregnant does not mean you've got a designated driver for nine months!"
"And you play a risky game when you call us 'chubster', 'Buddha-belly' or 'round top', no matter how affectionately you say it. Our hormones aren't always very forgiving!"

Now for the dads

Of course, it's not just mums who have the answers here. Dads also have plenty of knowledge and experience to share, so here are a few hints that'll help you play an active, helpful role throughout your partner's pregnancy.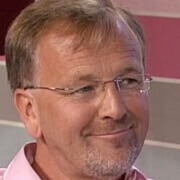 Be there when you're needed
"Although all the really exciting things are happening to your partner, there's plenty for dads to do as the big day approaches. Shopping, cleaning, dusting, cooking - anything you can do to make life easier will help both your partner and your baby."
"It'll be clear by now that your partner's body is undergoing one of the most dramatic changes ever undertaken. Naturally she'll be tired; she might be irritable and/or emotional too. She needs you to be there and to understand."
Henry -

henrysblog.co.uk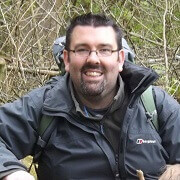 Go with the flow
"My advice would be around how varied pregnancy can be from the "norm". Our first child was breech birth (something we didn't learn until labour started) so the entire process took about 3.5 hours from getting to hospital and holding a baby in our arms."
"Don't worry too much about it, as it's inevitably going to be nothing like what you're imagining or planning for. Let the experts do their jobs, be a supportive dad and try to stay calm."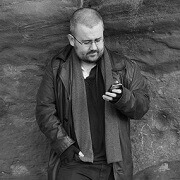 Be a fountain of knowledge
"If you're an expectant Dad, then you have a chance to learn how to look after a tiny person. Get yourself some dad books and make a point of going to Antenatal classes with your partner, even if the idea makes you feel uncomfortable."
"Take a chance to look up details about what support there is on offer locally. Is there help for things like breastfeeding? Where are the local children's centres? How about local baby and toddler groups?
Even if your partner isn't interested now, she may be in the future. Learn it yourself now, and be her source of information if she asks in the future."
How about you?
We hope you've found this advice useful. We also want to hear your tips for new dads on how to play an active supporting role during pregnancy. Share your knowledge on our Facebook or Twitter pages and help others learn from your experiences.
Of course, if you're looking for support or advice during pregnancy, you can always ask our doctors. We're here from 7am until 10pm every day to answer any questions you may have.