Spring is finally here!
It's time to wave goodbye to the dark, cold winter and start planning how you'll make the most of the longer days and warmer weather.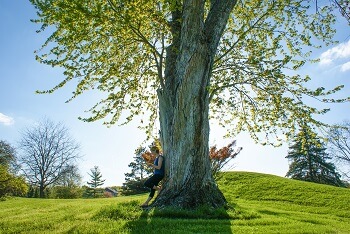 Looking after your health is always a priority and there are plenty of ways you can do this during the Spring season.
In case you were wondering, Spring officially starts on March 20th (the vernal equinox) and lasts until the summer solstice on June 21st.
That gives you three whole months to play with, so we're here to show you how to look after your body, eat well and stay healthy this Spring!
1. Enjoy the longer days
When you open your curtains and let the sunshine flood your bedroom, it prompts your body to release serotonin, a hormone that makes you more alert for the day ahead.
In contrast, when the sun goes down, your body produces melatonin, which relaxes you and prepares you for sleep.
This explains why you might spend more time indoors during winter.
Aside from the fact it's not as nice being outside when it's cold and dark, the lack of sun tells your brain that it's time to wind down.
The longer days of Spring mean that you'll feel more energetic and be more inclined to stay out later.
Instead of leaving work after it's already dark, you'll be able to enjoy your evenings and round the day off with a beautiful Spring sunset, such as this one from the Isle of Skye in Scotland.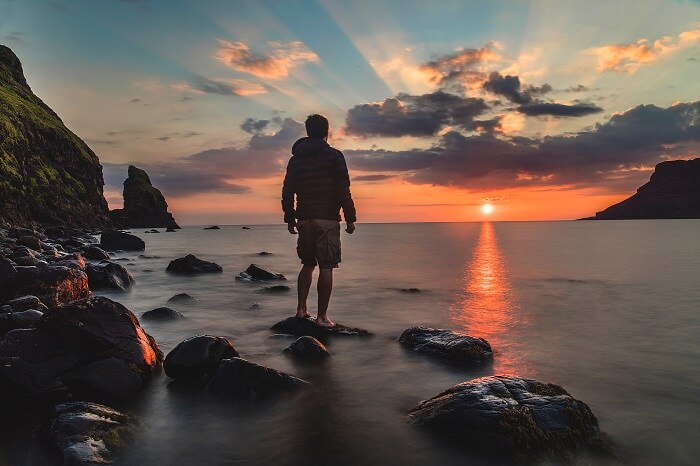 2. Look after your skin
A cold, blustery winter can be very harsh on sensitive skin and play havoc with your complexion. Even protecting yourself from the elements has its downside, as woolly hats and tightly-wrapped scarves can trap your skin's natural oils in your pores and cause spots or blemishes to flare up. This makes the milder Spring weather a blessing for many.
As the weather gets warmer, you'll also likely find you don't need to turn your central heating on as much as you did in winter. This is a good thing, as any attempt to artificially control the temperature of your home can dry the air out and damage your skin.
Make the most of the milder Spring, before the sizzling heat of summer tempts you to switch on the air conditioning!
Another way to care for your skin now the weather has improved is to head for the seaside. The humid sea air is great for your complexion, while it's thought that the magnesium levels in seawater could also keep skin problems under control.
3. Be at one with nature
The arrival of Spring breathes new life into nature, as trees regain their leaves and flowers burst into bloom.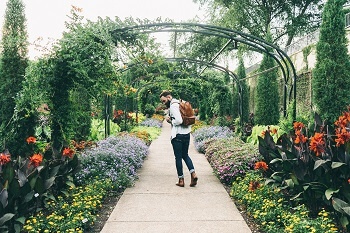 It's lovely to look at and, more importantly, scientific research suggests it's great for your mental health!
A 2014 study published in the Journal of Environmental Psychology found a link between an appreciation of nature and a good mood,
A separate experiment revealed that breathing in fresh air can also help put you in a positive frame of mind.
This means even something as simple as spending time in your garden can be healthy, but if you fancy a bit more adventure you'll find some beautiful walks in Wales.
4. Get some exercise
If you like to keep fit, but don't find the gym appealing, spring is your time to shine!
No one's blaming you for not wanting to head out for a run when it's freezing and pouring with rain in the middle of winter, but now that the skies are a little clearer, that early morning jog suddenly seems like a much more inviting prospect.
Longer daylight hours also make it more practical to fit outdoor exercise into your daily routine. However, if you're pushed for time, find a quiet spot and try our exclusive HIIT workouts.
5. Soak up the sun
The sun is one of your biggest sources of Vitamin D. However, sunlight only provides this benefit between late March and early September, when it contains the right amount of ultraviolet B (UVB) light. In other words, Spring is the start of Vitamin D season!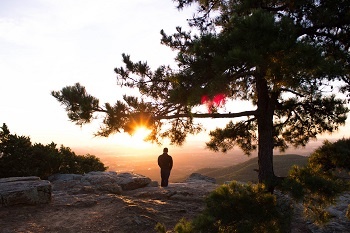 Be careful though, this isn't an invitation to spend all day in the sun. In fact, it'd be dangerous to do so.
The downside of UVB light is that too much of it causes sunburn and increases your risk of skin cancer.
Being outdoors for an hour or so each day will give you more than enough Vitamin D to keep your bones healthy and strong.
Most of us do this anyway, for example when travelling to and from work. If you do plan to head out for the day and catch some rays during Spring, make sure you take plenty of sunscreen.
6. Eat seasonal food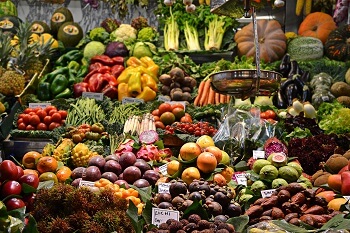 If you've been thinking about making some positive changes to your diet, Spring is a good time to start.
It's a great season for fresh, tasty fruit and veg, all packed full of the vitamins and minerals your body needs to stay healthy.
Fill your shopping basket with delicious seasonal foods like spring greens, spinach, peppers, peas, lettuce, watercress, rhubarb and grapefruit and enjoy them at their best - not to mention cheapest!
While winter was the season of hearty stews and soups, for spring, why not put together a vibrant, refreshing salad?
7. Give yourself peace of mind
Don't forget that our doctors are also available on bank holidays from 7am until 10pm. There are four bank holidays to look forward to in Spring, so if you've got a health issue that's playing on your mind, now could be the time to deal with it!
Want more useful health tips? You'll find them by hitting the button below!
Get more health advice