On October 29th at 2am, the clocks will go back an hour. It's a situation that splits opinion every year.
What's the point of it, you ask? Well, the clocks first fell back during World War I. The government needed all the fuel they could get, and they hoped that if the public were awake during daylight hours, they wouldn't have to artificially light and heat their homes as often.
It might have helped a bit, but that was over 100 years ago. Is there any need to put the clocks back anymore?
Whatever the answer, it's not going to change any time soon and at Push Doctor, we're all about the positivity! That's why our smart network of doctors have put together some of the ways you can use the clocks going back to your advantage and stay healthy this winter.
1. You get an extra hour of sleep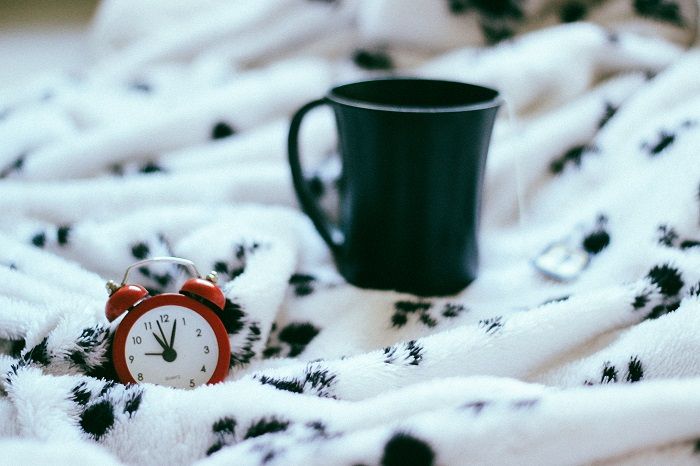 Let's start with the obvious one. When the clocks jump back, we all get a lovely free hour of sleep.
Sure, it's only a short-term win. You get one fantastic lie-in and then it's back to normal. Don't worry about that now, though. That's a problem for Future You.
Just embrace your extra hour of weekend and wake up ready to take on the world.
Looking for a more long-term way to improve your sleep? Try our 43 sleep tips and wake up feeling refreshed every day.
2. You can start your resolutions early
When we decide to change an unhealthy habit, we tend to pick a significant day on which to start our new approach. We've become a bit obsessed with January 1st as the date for this, probably because it gives us a chance to recover from the excesses of Christmas and New Year.
Why not try something different this year?
Use the clocks going back as your cue to develop healthier habits instead. That way, you're not putting anything off. You can make a positive change right now and by the time Christmas comes around, you can have a little guilt-free indulgence!
Read more: 6 'bad' habits that could actually improve your health
3. You can get more done in the morning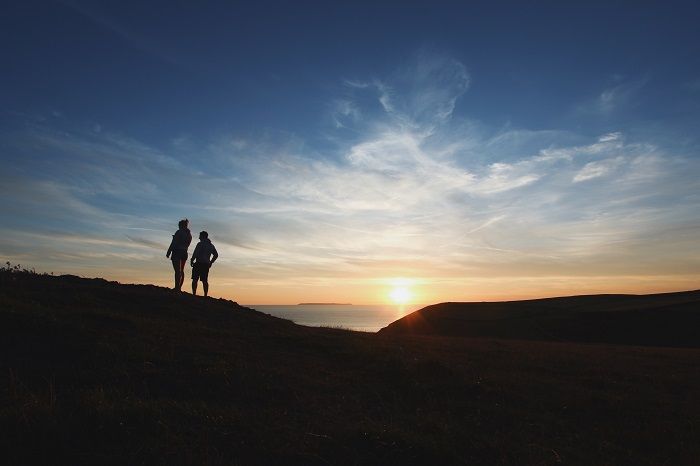 In practical terms, the clocks going back means that the sun rises an hour earlier each morning.
If you're an early bird, this is a real opportunity. You've probably heard the theory that the most successful people get up early.
Lots of studies have looked into this and it turns out that people who get up with the sun are better at things like problem-solving and planning ahead, while they also have a more peaceful commute to work, all of which have the potential to reduce stress.
How many times have you intended to head to the gym after work, only to find yourself too tired to do anything other than head home and collapse onto the sofa? This isn't an issue for our early risers, many of whom also use this time to get some exercise in before work.
What you do with your bonus daylight hour is up to you, but the possibilities are pretty much endless!
4. You'll make the most of your lunch break
How many lunch hours have you frittered away flicking through Facebook without getting up from your desk? If you work from 9-5, lunchtime might be your only chance to get out in the sun all day, so it's important to make the most of it.
Yes, we know it's cold, but get yourselves a nice pair of gloves and a woolly hat and go for a little stroll around the block. It's good exercise and the mere sight of the sun will put you in a good mood for the rest of the day.
Need more inspiration? Here are 15 ways your lunchtime walk is the best way to exercise!
5. There's more time for cuddling
Who doesn't love a good cuddle? Now that the nights are colder and darker, it's the ideal time to spend more evenings snuggled up on the sofa in front of your favourite film or TV show.
Whether it's with your partner, your kids or even a pet, cuddling is great for your health, because it triggers a hormone called oxytocin. Often called the 'bonding hormone', it can make you feel good, reduce stress, boost your immune system, improve sleep, lower your sensitivity to pain and even cut your risk of heart disease.
What do you think?
Have we changed your view of the clocks going back? Or did you love this time of year anyway? Let us know what you think in the comments below.
If you find your health is affected by the clocks going back, our doctors are here to help..
Download our app