Have you ever thought about why your New Year's resolutions don't work out? We're here to help you set realistic goals that you can start working towards today.
Have you ever thought about why so many New Year's resolutions don't work out?
We start the year with good intentions, but by February, most of our plans are forgotten.
If you're already finding your targets tough to hit, we're here to help you set realistic, rewarding goals that you can start working towards today - all powered by our smart network of doctors!
Make your goals SMART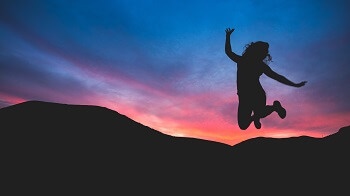 Most resolutions fail because they've not been thought through. Setting ourselves unrealistic goals results in what psychologists call 'false hope syndrome'. Despite what we might say about our aims in public, deep down we don't believe we'll actually achieve them.
You can't change a lifelong trend instantly. Rewiring your brain to form new habits takes time. One way to improve your chances of success is to set SMART goals using the formula below:
Specific - What do you want to achieve with this goal?
Measurable - How will you know when you've succeeded?
Achievable - Is your goal possible based on the physical, financial and time resources that you have?
Relevant - How does your goal fit in with other aspects of your life, e.g. job, family
Time Bound - Does your goal have a realistic deadline you can focus on?
With this in mind, we've taken five typical New Year's resolutions and turned them into helpful SMART goals that will help you make 2019 your healthiest year ever!
Get more exercise → Sign up for a 5k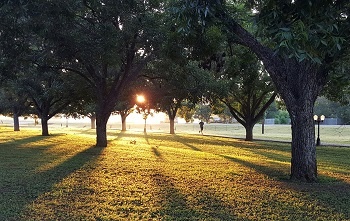 Many of us start a new year with a vague notion of running more, but how do you measure that? The short answer is you can't. You're just setting yourself up for a heap of guilt every time you decide to stay at home.
If we're painting a familiar picture, why not sign up for a 5k run in your local area? With a date in the diary, you'll have a challenge that's specific, measurable and time-bound, as you'll know what you need to achieve from day one. You can build up your progress so that you run increasingly further each time, making it more achievable to hit 5k in time for the big race.
So, what's in it for you? Well, aside from a general improvement in your fitness, you'll also be burning off calories. The exact number you burn over 5k will depend on a number of factors, including your gender, body size and speed, but you can expect to shed somewhere between 300 and 400 each time.
Eat more fruit and veg → Have one meat-free day per week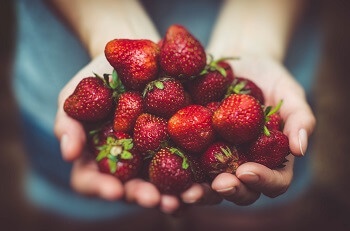 We know we're supposed to eat five portions of fruit and veg a day, but somehow this always seems easier said than done. This goal is nice and clear - one day per week, no meat.
Eating a wide variety of fruit and vegetables will provide you with essential nutrients such as vitamin A, vitamin C, fibre and potassium. To get all of these, the British Nutrition Foundation recommends eating a range of produce from each 'colour group' - green, yellow, red, purple, orange and white.
While avoiding meat will cut a lot of fat and salt from your diet, remember that it's important to find an alternative source of protein to fill you up. Luckily, there's plenty to choose from, with broccoli, spinach, kale, quinoa, tofu, kidney beans, lentils and peanut butter all good sources.
By spreading this plan across a whole year at a manageable level, it's much easier for it to become a habit. By the time the year is up, you'll have 52 fruit and veg days under your belt. The ideal scenario is that you'll enjoy it so much, you'll continue eating healthily by choice!
Eat less fat → Eat two portions of fish a week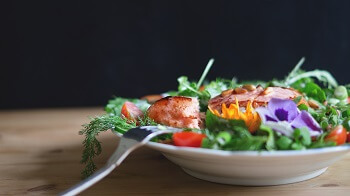 If you're worried about how much fat you're eating, more fish in your diet is a good place to start. Government health guidelines recommend we eat fish at least twice per week, including one portion of oily fish such as salmon, trout, mackerel or fresh (not tinned) tuna.
Oily fish is a great source of omega-3, an important fatty acid that's proven to lower your risk of heart disease. White fish (including cod, plaice and haddock) and shellfish are very low in saturated fat, so they're a great option if your overall goal is to lose weight. You'll also get plenty of other nutrients, such as vitamin D, copper, zinc, selenium and iodine.
Fish is right there next to the meat in your local supermarket, and with little difference in price, eating two fish-based meals per week over the course of a month is definitely an achievable aim. To get you started, try a piece of steamed, grilled or baked fish with a side of seasonal vegetables.
Get out more → Plan one day out per month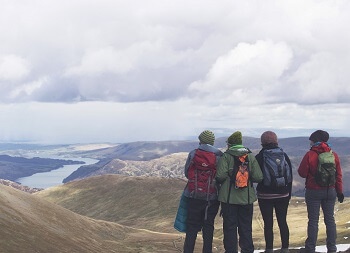 Have you decided you need more fresh air and exercise in your life? Great! Now all you need to do is make sure it happens.
Make a list of specific places you'd like to visit and put them in your calendar. Choose one new place to see per month and tick them off as you go.
We're not talking expensive holidays here. There are bound to be plenty of hidden gems within easy reach of where you live. If part of your goal is to spend more time with your family, a regular fun day out is the ideal chance to do just that.
To help keep you keep track of what you've achieved, you could take photos of your experiences and create a scrapbook that you can share with friends and family.
If you're looking for inspiration, try our collection of beautiful British seaside days out.
Dry January → Try an alcohol-free night out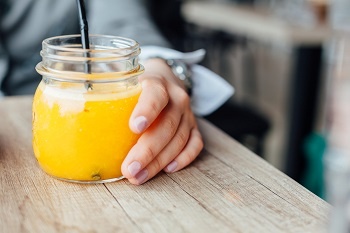 Dry January involves not touching a single drop of alcohol for the entire month. As anyone who's tried will know, this is much easier said than done. Some people even avoid socialising to keep themselves away from temptation.
Instead of living like a hermit for a month, why not set yourself an easier goal of just one night out where you stick to non-alcoholic, diet soft drinks?
First things first, it's lighter on your wallet, something we can all get on board with in the post-Christmas period. You'll avoid the usual hangover and feel much fresher the next day, while being sober means you're less likely to finish the night with a greasy, calorie-heavy snack.
By starting off with a goal of just one alcohol-free night out this month, you'll set yourself an achievable target that you can build on later. Once you've experienced the benefits of drinking less, you'll find it that little bit easier to turn it into a habit.
Looking for help with your bad habits?
If you've been frustrated by your start to the New Year and want to talk to someone about any of your health goals for 2019, our doctors are here to support you. They'll be able to help you build SMART goals and enjoy a productive, healthy year.