Activate your corporate account
Your employer has partnered with us to give you digital access to:
On demand video appointments
Same-day private prescriptions
Instant fit (sick) notes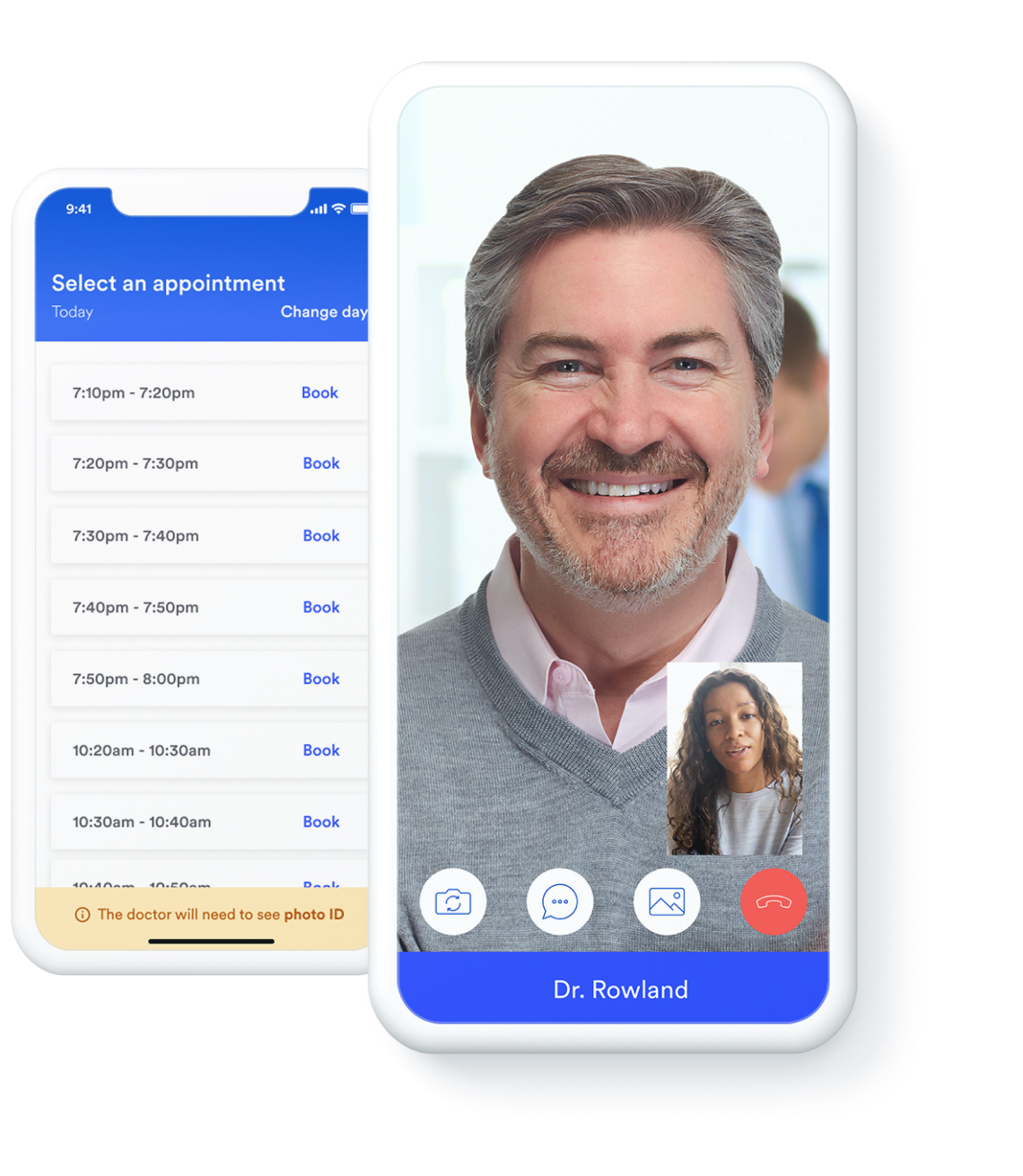 How it works
1
Create an account
We only need a few details to set up your account for digital services.
2
Book an appointment
We give you 24/7 access to book at a time that suits you best.
3
Connect to video
You can book in with a GP, Physio or Pharmacist wherever you are.
What's included in your account
No appointment cost
Member's appointments are free, no matter how long you speak to the doctor for.
favorite Most popular
As long as you need with a GP
You won't be charged for appointment extensions, so you can speak to your clinician for as long as you need
Same-day prescriptions
We'll send your prescription to your nominated pharmacy so it can be collected the same day.
Instant fit (sick) notes
If required, you will be provided with a fit (sick) note, which will be emailed directly to you.
Referral letters
Our clinicians can issue referral letters if onward secondary care is required.
Records in sync
Sharing your medical records ensures notes made in your consultation are available to your surgery
local_fire_department new
Accurate care
Tell us your symptoms so we can signpost you to the best care possible with a GP, Physio or Pharmacist.
local_fire_department new
In-person appointment credit
If our online GP refers you to an in-person GP, your next online appointment will be free.
What happens in a video consultation
PHOTOS
Use the camera on your phone, tablet or laptop to photograph visible symptoms, either before or during the consultation.
Video
See a clinian face-to-face through video, all without having to come into the surgery.
RAPPORT
Being able to listen and understand you helps to manage your symptoms in the best way possible.
MOVE
The clinician may ask you to feel or move the body part you are concerned about to help confirm their diagnosis.
Can we treat you?
We can treat many of the same conditions that traditional surgeries can, but if you want to be completely sure, take a look through our top treated conditions.
We're here to help!
What happens in the online video consultation?
How do I book my appointment?
How do I get a prescription?
What if I already have an existing Push Doctor account?
Do I need to de-register from my GP to use Push Doctor?
Who are the doctors?
What if I need to see a doctor in person?
Can my friends and family use my corporate account?
Is there a minimum or maximum age of the service?