Push Doctor leadership announcement
See a GP online,
7 days a week
Push Doctor appoints Matt Elcock as Managing Director in series of additions to leadership team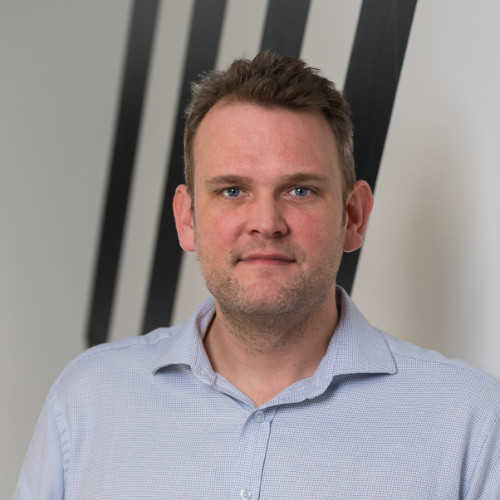 Thursday, June 24, 2021, Manchester – Push Doctor, the leading online GP provider and remote consultation enabler in the UK, has appointed Matt Elcock as Managing Director. Matt founded Push Doctor in 2013 and until recently led the launch of their NHS business.
Matt will begin in his role as Managing Director with immediate effect, following Wais Shaifta stepping down as CEO to pursue other opportunities. In his new role Matt will oversee Push Doctor's next phase of growth. Push Doctor is one of the NHS's main providers of a digital workforce for Primary Care Networks and Clinical Commissioning Groups and has recently expanded the number of clinicians on the platform to include physiotherapists and pharmacists. Push Doctor's service ensures that patients see the right clinician at the right time without needing to always go through a GP in the first instance.
The announcement coincides with the appointment of Sandie Foxall-Smith as Chair, Ed Smith as Non-Executive Director and Masood Nazir as Director of Digital Development. The new appointees will support Push Doctor expand its primary care footprint while also developing its role in providing secondary care. They will also support Push Doctor as it continues to deliver a more personalised and integrated model of care.
Matt Elcock, Managing Director of Push Doctor, said: "I want to put on record our thanks to Wais for his leadership of Push Doctor over the last three years – and particularly during the Covid-19 pandemic. Wais joined the business at an important time in our development, at the launch of our partnership with the National Health Service, which now sees us serving around 6 million NHS patients. We wish Wais well for his next challenge.
"I am looking forward to leading the business through our next phase of growth. The pandemic has made clear the benefits of digital in helping to deliver care to patients and it must become a core part of the healthcare landscape in the future. It is my belief that the appointments of Sandie, Ed and Masood will help ensure Push Doctor continues to challenge itself to be the very best partner to the NHS going forward."
Sandie Foxall-Smith, newly appointed Chair of Push Doctor said: "I have watched with interest over the past few years as Push Doctor has grown from strength to strength in its partnership with the NHS. I believe Push Doctor is a key part of the future of healthcare in the UK and I'm looking forward to joining the senior leadership team and contributing to the continued success of the business."
For any further enquiries, please email press@pushdr.com.